Amb. Nancy G. Brinker: How Abraham Lincoln has guided my life as a proud Illinoisan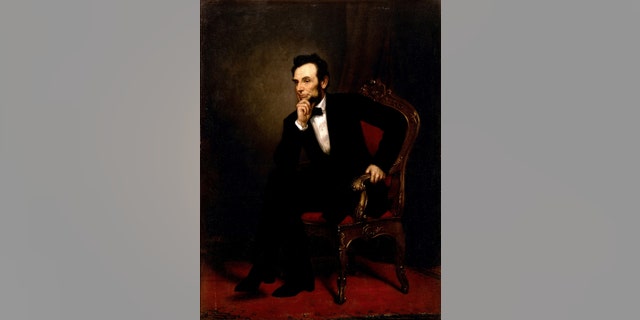 NEWYou can now listen to Fox News articles!
In 1964, Illinois Governor Otto Kerner, Jr. established, "The Order of Lincoln" to honor individuals who made significant contributions to the betterment of humanity in Illinois and those whose achievements have brought honor to the state because of their identity with it.
The governor wanted the award to represent what Lincoln called "the better angles of our nature." And, in 1989 as part of the twenty-fifth anniversary of The Lincoln Academy of Illinois proclaimed the Order of Lincoln to be 'the state's highest award.
On Lincoln's birthday this year, Illinois Governor Bruce Rauner announced that six honorees would receive the 2016 Order of Lincoln in a ceremony in Peoria on May 7.
To my great surprise I was notified that I was one of those selected to receive this prestigious award from my home state. And, to be in the company of fellow Illinoisans who were selected as well -- like my dear friend, former U.S. Transportation Secretary Ray LaHood, CME Group Chairman Emeritus Leo Melamed, NPR "Weekend Edition Sunday" host Scott Simon, Illinois Poet Laureate Kevin Stein and retired Caterpillar president Robert Gilmore made it that much more special.
I only wish my mother, father and sister were alive to be with me. They lived all their lives in Illinois and our family dates back to the late 1800s.
I was born in the land of Lincoln just 90 miles from Springfield – Lincoln's birthplace.
My connection to Lincoln does not stop there. That is where it began.
Lincoln was a person of principal and governed his life by them not in spite of them. He tackled big challenges at great risk because he knew the mission and achievement was worth the effort. He was a man of great compassion and courage.
As a girl growing up in Illinois, Lincoln was a role model for me. I remember going to the World's Fair and standing in awe looking at President Lincoln sitting in his chair with that determined look in his eyes.
As a student, Lincoln's lessons of leading by example and taking on entrenched policies at great personal and professional peril guided me then and guides me now.
More than 30 years ago my sister Susan G. Komen was diagnosed with breast cancer. While she lay dying I made her a promise – I would undertake to find a cure for it.
When I think of courage, I think of my sister who battled a disease no one dared speak of and still she had the courage to fight it and to task me with curing it.
After she passed away, I began my efforts to honor my promise in my living room with $200 and a shoebox containing the names of people to approach.
Thirty plus years later, Susan G Komen is the world's largest breast cancer organization.
I helped to create the Susan G. Komen Race for the Cure series and the pink ribbons association with it.
I have fought for long-term sustainable solutions through collaborative efforts for breast cancer research, awareness and service with a 150,000(+) volunteer network of 110 U.S. and international affiliates.
The partnerships that Komen has advanced internationally have led the organization to be recognized as a leader and mentor in conducting in-country cancer advocacy including the U.S-Middle East Partnership for Breast Cancer Awareness and Research. It has funded more than $847 million in research, more than $1.8 billion in screening, education, treatment and psychosocial support, and served millions in over 60 countries worldwide.
The lessons, inspiration, leadership, principle and compassion that are Lincoln were the guiding force and light that led me to take on enormous challenges at great odds to achieve great successes not for myself but in honor of a promise and for the benefit of millions in need.
Lincoln's legacy can be summed up as a life lived for others. And thus, he is my hero.