Randi Weingarten pushed back on her critics while admitting "of course" there was learning loss as a result of COVID-19 school lock-downs during an interview with the New York Times.
Weingarten, who heads the second-largest teachers union in the U.S., the American Federation of Teachers (AFT), was the subject of a recent article in the New York Times Magazine, titled "The Most Dangerous Person in the World is Randi Weingarten."
Times journalist Sam Roberts asked Weingarten about the charge leveled by former Secretary of State Mike Pompeo. Weingarten said the statement was an "attempt to scare people" because "one political party is trying to fear people into allegiance to them."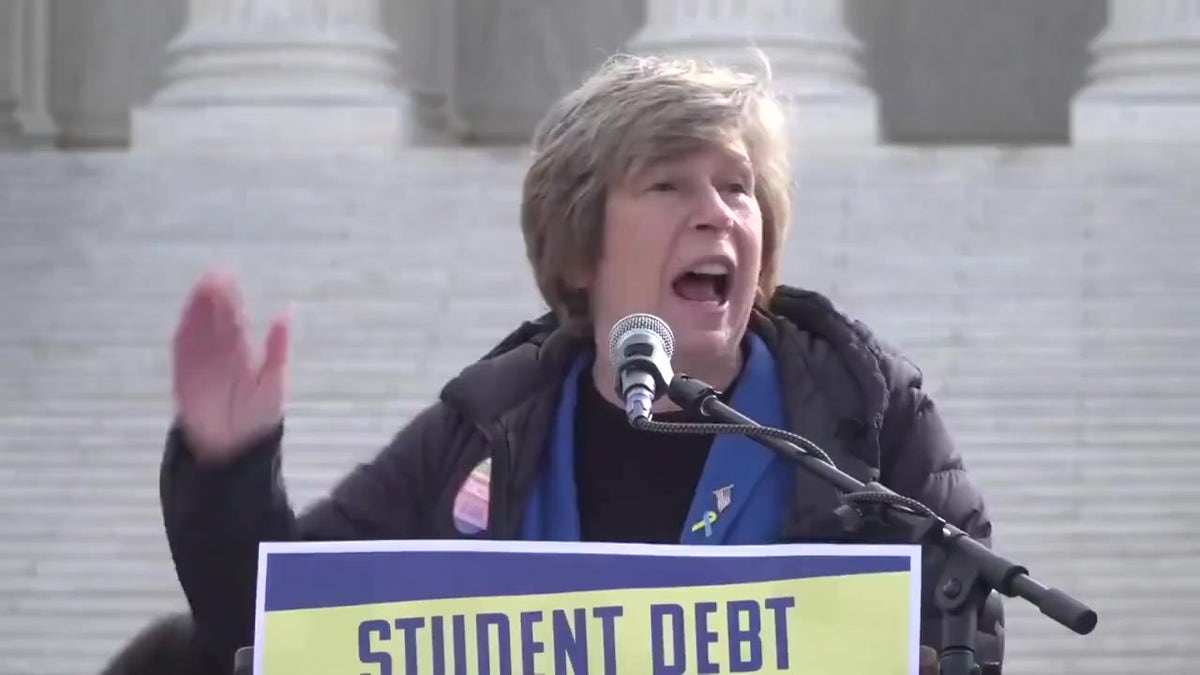 "If you ask, 'Who's the most likely to take this republic down?' It would be the teachers' unions, and the filth that they're teaching our kids, and the fact that they don't know math and reading or writing," Pompeo said of teachers unions and the state of education in the U.S.
RANDI WEINGARTEN SUGGEST NOT GETTING RID OF MASKS UNTIL ZERO TRANSMISSION IN SCHOOLS
Weingarten went on to say she was "very offended" that he called what teachers teach "filth," stating that those who are trying to create a more inclusive society are unfairly called pedophiles or groomers.
"Every time somebody attempts to, and teachers attempt to, or society attempts to, create a more inclusive society, those who are trying to do that are called pedophiles or groomers or teaching filth," Weingarten said. "It's trying to scare people and that's part of this leveraging of what has happened in terms of COVID for political advantage."
Roberts pointed to scores from the National Assessment of Education Progress (NAEP) that show U.S. schools have seen the largest average score decline in reading since 1990 and the first average score decline in math since 1989, as evidence that children in the American education system are falling behind.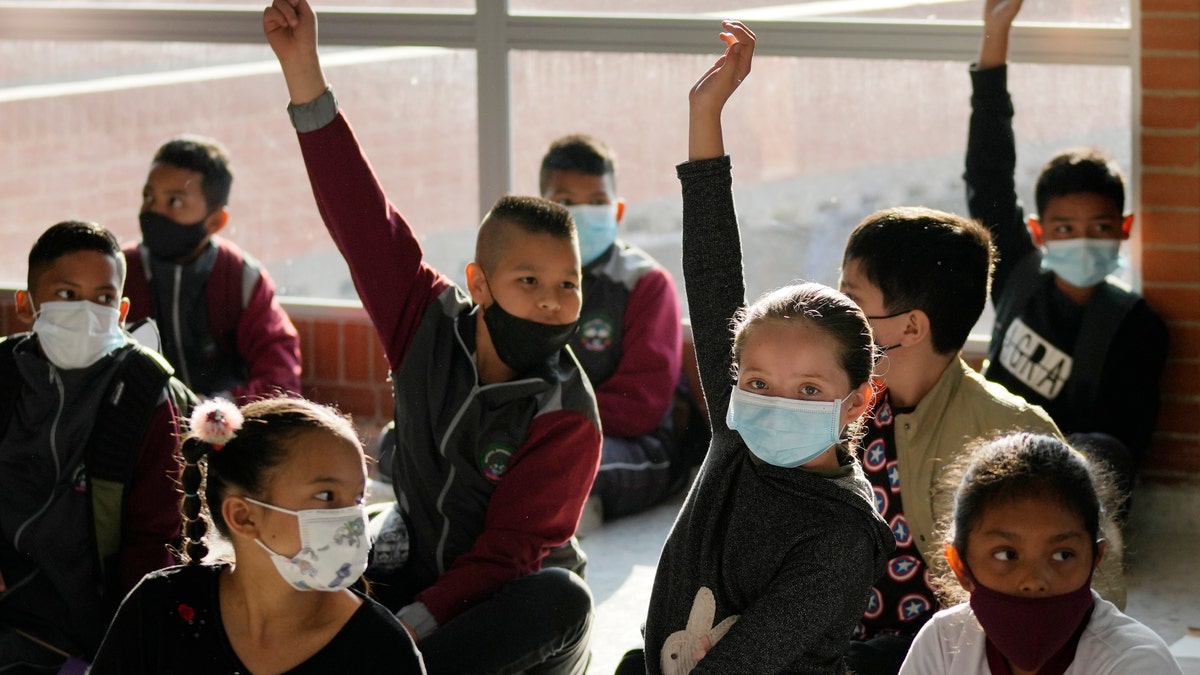 In response, Weingarten admitted that the scores went down because of COVID and that she was wrong when she said there was no learning loss, but claimed that Los Angeles Unified School District, which stayed closed longer than any other school district in the country, fared better than schools in the state of Florida.
"All of us were wrong when we said, 'Oh, no, there's no learning loss,' of course there was learning loss, of course there was a mental health crisis," she said. "What COVID did, whether schools were reopened or not, because L.A. did better than Florida, what COVID did was it created a huge loneliness and dislocation."
RANDI WEINGARTEN SAYS 'BIDEN TRANSITION TEAM' WAS FIRST TO SOLICIT UNION'S ADVICE ON SCHOOLS REOPENING
Nicole Neily, founder and president of Parents Defending Education, told Fox News Digital that Weingarten's claim that Los Angeles did better than Florida during the pandemic was "yet another falsehood" touted by the union boss.
"American families don't need another reason to distrust Randi Weingarten and keep her out of their children's education, but yet again, the AFT head has decided to peddle yet another falsehood," she said in a statement. "Her fundamental lack of basic statistical comprehension - and sick insistence on weaponizing children's poor academic performance - demonstrates that teachers unions are woefully out of touch with the desires of average American parents."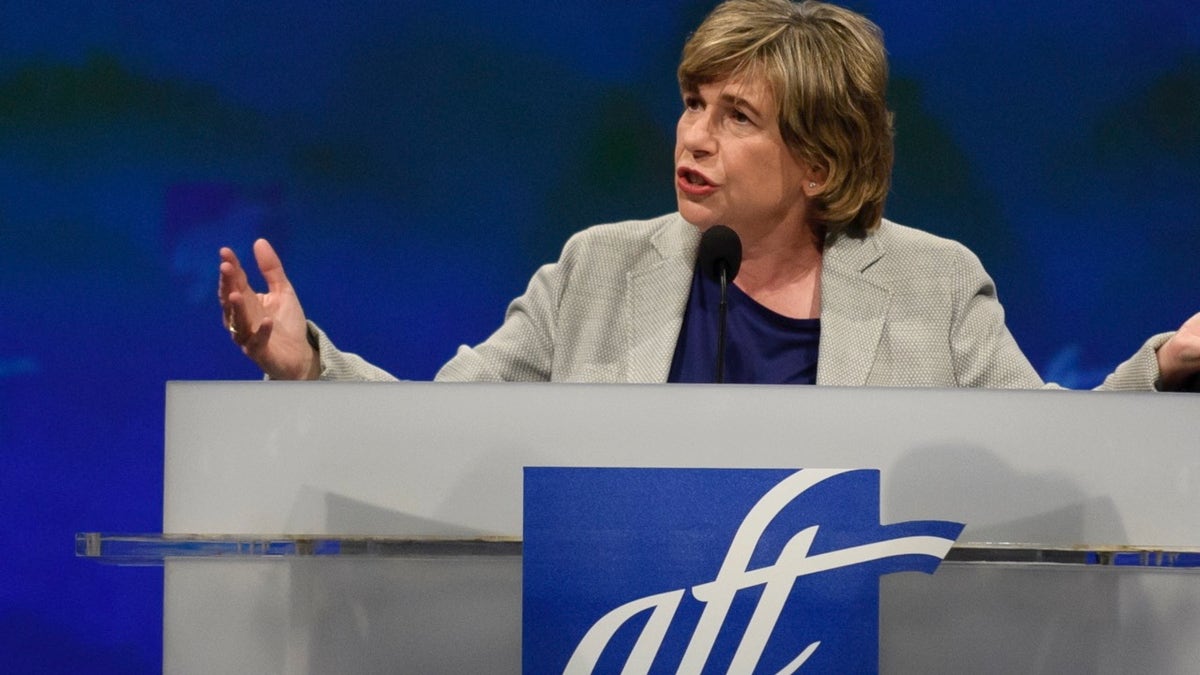 "For further proof of this disconnect, one needs only look at the number of families that voted with their feet and chose to move to Florida for choice, opportunity, and quality - while fleeing moribund liberal districts around the country," she added.
Despite mental health complications and academic concerns as a result of the COVID-19 pandemic, Weingarten defended her handling of the crisis, as well as the actions of Dr. Anthony Fauci and CDC Director Rochelle Walensky, because they didn't know "what the right thing was."
AFT HEAD RANDI WEINGARTEN MAKES OVER $560,000 PER YEAR, 9 TIMES AVERAGE TEACHER SALARY, RECORDS SHOW
"First off, people didn't know what to do," she said. "You know, I think both Fauci and Walensky are being demonized in a way that's wrong. They were trying to do the best they could."
She went on to blame "disinformation agents," including the state governors.
"If you're a schoolteacher or a parent, and you're hearing all sorts of different things, so you hear Cuomo say you do one thing, you hear DeSantis say another thing and then you hear Fauci say a third thing. What are you supposed to do?" she asked.
In addition, Weingarten blamed the "culture wars" around the country for the decline in social studies scores.
CLICK HERE TO GET THE FOX NEWS APP
"If you know parents around the country and kids around the country and teachers around the country, what they'll say is people are afraid to even raise current event issues, and you only can teach civics in a real way through current event issues," she said.