A new gay pride ad from outdoor apparel company The North Face featuring a drag queen has outraged some conservative consumers.
"Hi, it's me, Pattie Gonia, a real-life homosexual," a mustachioed drag queen clad in rainbow apparel says in the ad for the company's "Summer of Pride" tour and clothing collection.
"We are here to invite you to come out in nature with us," the spokesperson, who goes by "they/she/he" pronouns says in the campy commercial.
This is the second year the company has used this spokesperson for their "Summer of Pride" tour.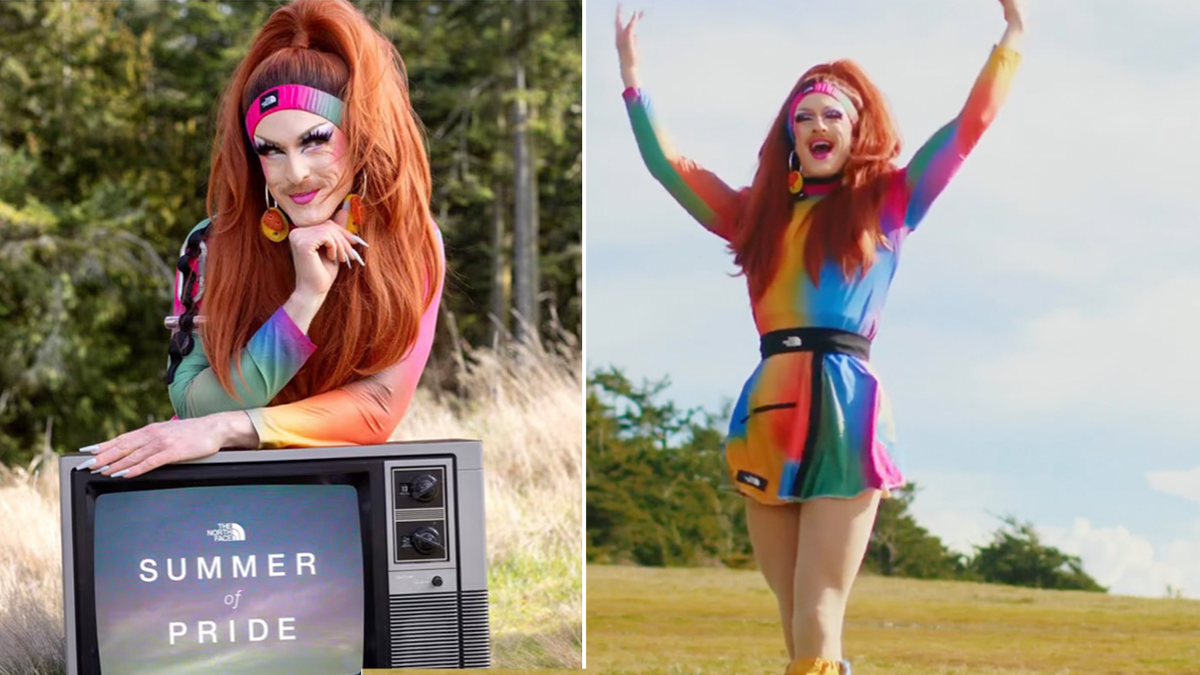 The ad drew attention this year as more brands face backlash from consumers for partnering with drag queens and transgender spokespersons for campaigns.
Conservatives compared the ad to the Bud Light social media partnership with transgender influencer Dylan Mulvaney. The beer brand continues to get heat from that decision with U.S. retail sales down 23.6% from where they were a year ago.
Several social media commentators were offended by The North Face selling children's apparel in its new pride collection.
The brand's website appears to have taken down the children's products. However, rainbow kids apparel from the collection are still being sold by retailer Dick's Sporting Goods online.
TARGET PARTNERS WITH ORG PUSHING FOR KIDS' GENDERS TO BE SECRETLY CHANGED IN SCHOOLS WITHOUT PARENTAL CONSENT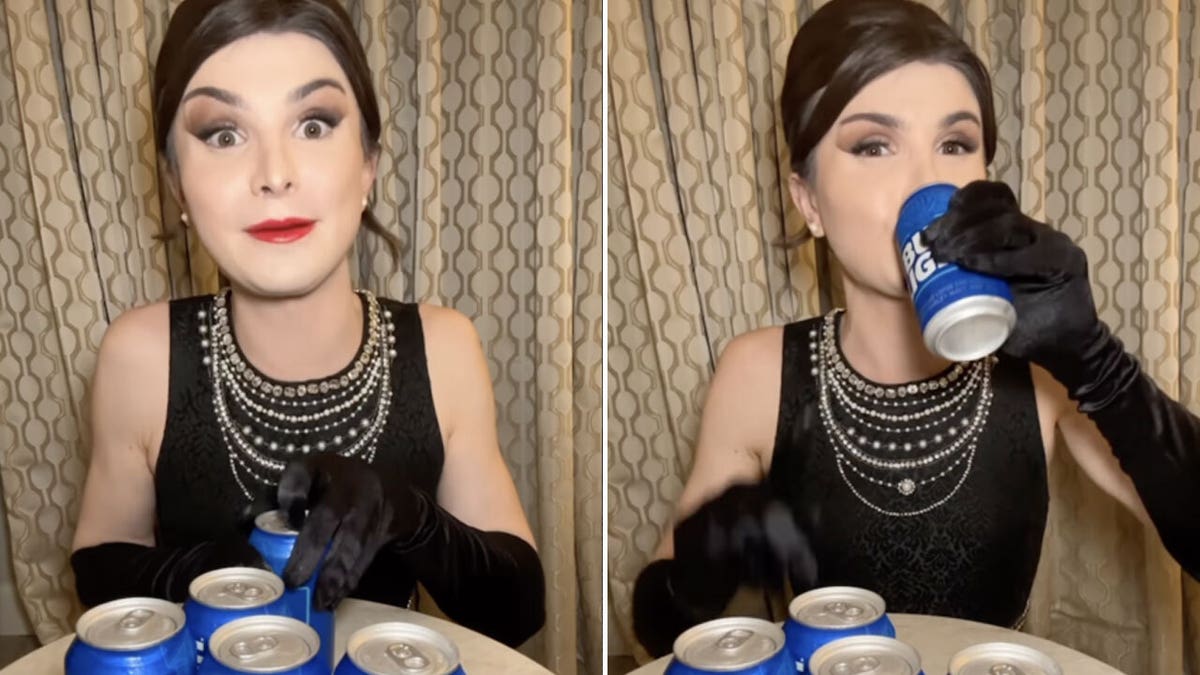 TARGET CEO DEFENDS PRIDE DISPLAY ADJUSTMENTS WHILE VOWING LGBTQ SUPPORT: 'THIS HAS BEEN A VERY HARD DAY'
The North Face's parent company, VF Corporation, defended the ad in a statement to Fox News Digital.
"The North Face has always believed the outdoors should be a welcoming, equitable and safe place for all. We are honored and grateful to support partners like Pattie Gonia who help make this vision a reality. The Summer of Pride series, now in its second year, has helped foster a more accessible and welcoming environment for individuals from all backgrounds to gather and experience the joy of the outdoors," a spokesperson for the company said.
"Creating community and belonging in the outdoors is a core part of our values and is needed now more than ever. We stand with those who support our vision for a more inclusive outdoor industry," the statement continued.
The North Face ad controversy comes on the heels of retail giant Target facing criticism for controversies surrounding its own gay pride collection.
Target faced a public uproar after consumers noticed stores selling "tuck-friendly" swimsuits for transgender people, and partnered with controversial designers and LGBT groups for Pride Month.
Target responded to the backlash by moving some Pride merchandise to the back of stores in some states.
"For more than a decade, Target has offered an assortment of products aimed at celebrating Pride Month. Since introducing this year's collection, we've experienced threats impacting our team members' sense of safety and wellbeing while at work. Given these volatile circumstances, we are making adjustments to our plans, including removing items that have been at the center of the most significant confrontational behavior. Our focus now is on moving forward with our continuing commitment to the LGBTQIA+ community and standing with them as we celebrate Pride Month and throughout the year," a Target spokesperson told Fox News Digital.