Illinois sheriff refuses to enforce new gun control law: 'Clear violation of the 2nd Amendment'
'They seem more concerned with lawful gun owners than people illegally possessing guns,' Sheriff Mendrick said of critics
DuPage County Sheriff James Mendrick has come under attack from Illinois state lawmakers after he issued a statement refusing to enforce a gun control law in favor of his higher oath to the U.S. Constitution.
Mendrick, who has worked in the sheriff's office for "26 years" and was elected Sheriff of DuPage County, Illinois in 2018, according to his official profile. DuPage County borders Cook County, home of Chicago.
Chicago is one of the most violent cities in the country and also one of the strictest on gun control.
However, it was Mendrick's Jan. 13 letter — in which he argued that a recently passed gun control law was unconstitutional — that has made him a target of Democrats and gun control advocates in his state.
OREGON SHERIFFS WON'T ENFORCE NEW GUN LAW: 'INFRINGES ON SECOND AMENDMENT'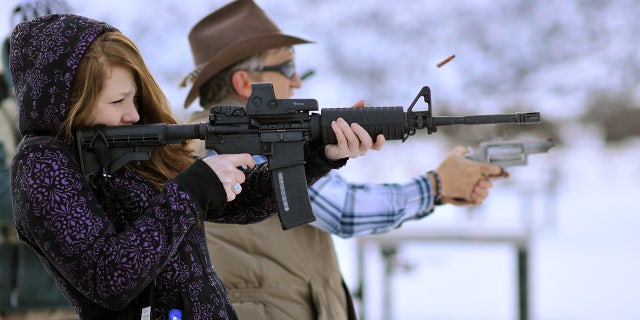 "I, among many others, believe that HB 5471 is a clear violation of the 2nd Amendment to the US Constitution," Sheriff Mendrick wrote in a Jan. 13 statement.
It was a conclusion that led him to state that he and his office will not check "to ensure that lawful gun owners register their weapons with the State."
He also said that he would not apprehend "law-abiding individuals that have been arrested solely with non-compliance of this Act."
CT GOV. LAMONT PROPOSES OPEN CARRY BAN, OTHER GUN RESTRICTIONS
HB 5471, which Democratic Gov. J.B. Pritzker signed into law Jan. 10, is also known as the "Protect Illinois Communities Act."
The law advanced a wide ban on semiautomatic rifles and certain magazines.
However, a number of gun rights groups opposed the law as unconstitutional, with one Illinois judge blocking Pritzker from enforcing the ban just last week.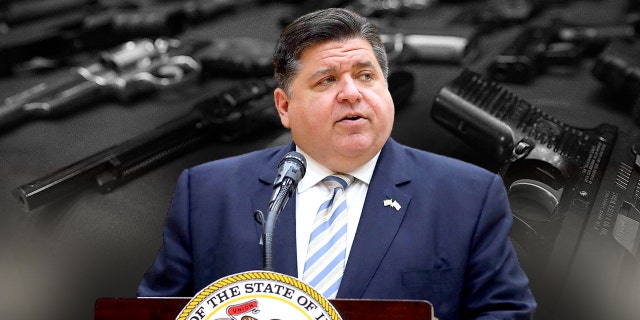 ILLINOIS GUN CONTROL LAW SLAPPED WITH RESTRAINING ORDER BY JUDGE JUST DAYS AFTER IT GOES INTO EFFECT
Mendrick likewise argued that obeying HB 5471 would mean disobeying his oath to the Constitution.
"Part of my duties that I accepted upon being sworn into office was to protect the rights provided to all of us, in the Constitution. One of those enumerated rights is the right of the people to keep and bear arms provided under the 2nd amendment."
Democratic Rep. Sean Casten directly targeted Mendrick, reportedly claiming that the sheriff's "actions are going to make future mass shootings more likely" during a Monday press conference.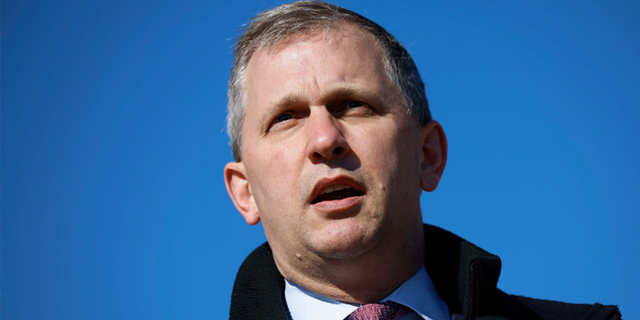 CALIFORNIA REELS FROM STRING OF MASS SHOOTINGS DESPITE HAVING SOME OF THE STRICTEST GUN LAWS IN US
However, Mendrick responded to criticism that his refusal to enforce HB 5471 would result in mass violence.
"There is absolutely nothing that we are doing or not doing that would make a mass shooting more accessible in DuPage County," he said in a statement Monday.
"In fact, I have asked on multiple occasions to increase penalties on all existing gun crimes, but it does not appear that they want to have that conversation," Mendrick said of lawmakers.
"They seem more concerned with lawful gun owners than people illegally possessing guns."
Fox News Digital has reached out to Sheriff Mendrick for additional comment and has yet to hear back.
Fox News' Emma Colton and Chris Pandolfo contributed to this report.
CLICK HERE TO GET THE FOX NEWS APP