"Real Time" host Bill Maher grilled Florida Gov. Ron DeSantis on his uphill battle to defeat former President Trump in the GOP primary.
"You did not take my advice," Maher began the exchange on Friday. "I was on the show- a few times we talked- I said, 'this guy's crazy to run this time. He's- what are you, 45 years old? You just had a birthday, right?"
"Yeah," DeSantis said.
"You could run for the next 20 years. If you were Biden, the next 40," Maher quipped. "Why run against Trump? You're trying to thread this needle that will never happen. You can't disavow him because that's the base, and yet you're running against him. And that's why, I mean, let's face it Ron, if the campaign was going well, you wouldn't be on this show."
"Oh that's not true," DeSantis reacted. "One: I don't think he can win the election. I could win the election. Two: I don't think he could actually get the job done that we need to do, For example, COVID. I think we need accountability for what this government did to this country with the COVID restrictions mandates and lockdowns. Donald Trump is not gonna do that… He's not going to clean house at CDC, NIH, FDA. I will do that. I will get the job done."
BILL MAHER WARNS BIDEN IS ONLY DEM WHO'D LOSE TO TRUMP IN 2024: THE 'RUTH BADER GINSBURG OF THE PRESIDENCY'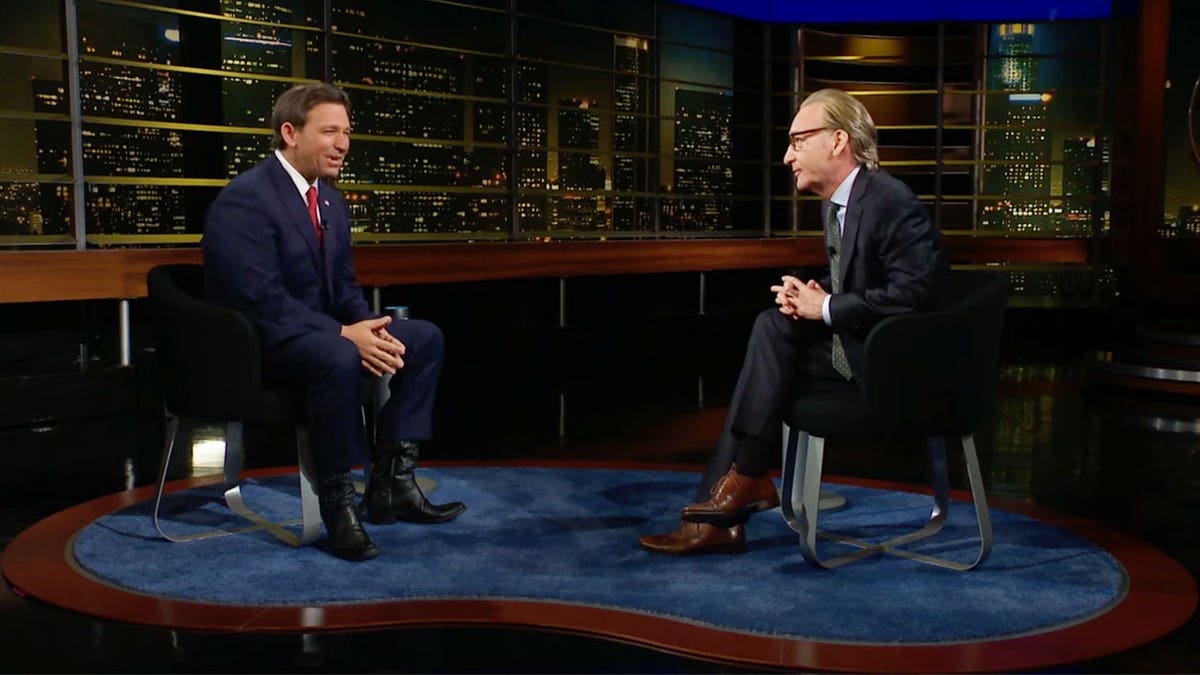 DeSantis continued, "The one thing about me in Florida, and even my critics will acknowledge- if he says he's going to do something, he will follow through and get the job done. So it's about the country. Are we gonna get the country turned around or not? I don't think he's a vehicle that's doing and I have been- when I supported them on things I liked. I've said it, but I've been critical about the things that he didn't do, and I'm gonna continue to do that."
The HBO star then knocked the governor's past campaigning for "election deniers" during the 2022 midterms, something Maher quoted "The Godfather" by saying it's something "I do not forgive." DeSantis broadly defended his support for Republicans running in key races.
"But Trump lost the election, right?" Maher asked.
"Yeah, yeah," DeSantis quickly responded.
JOE ROGAN, BILL MAHER CLASH ON WHO'S 'WORSE,' BIDEN OR TRUMP: OUR CURRENT PRESIDENT IS 'MENTALLY COMPROMISED'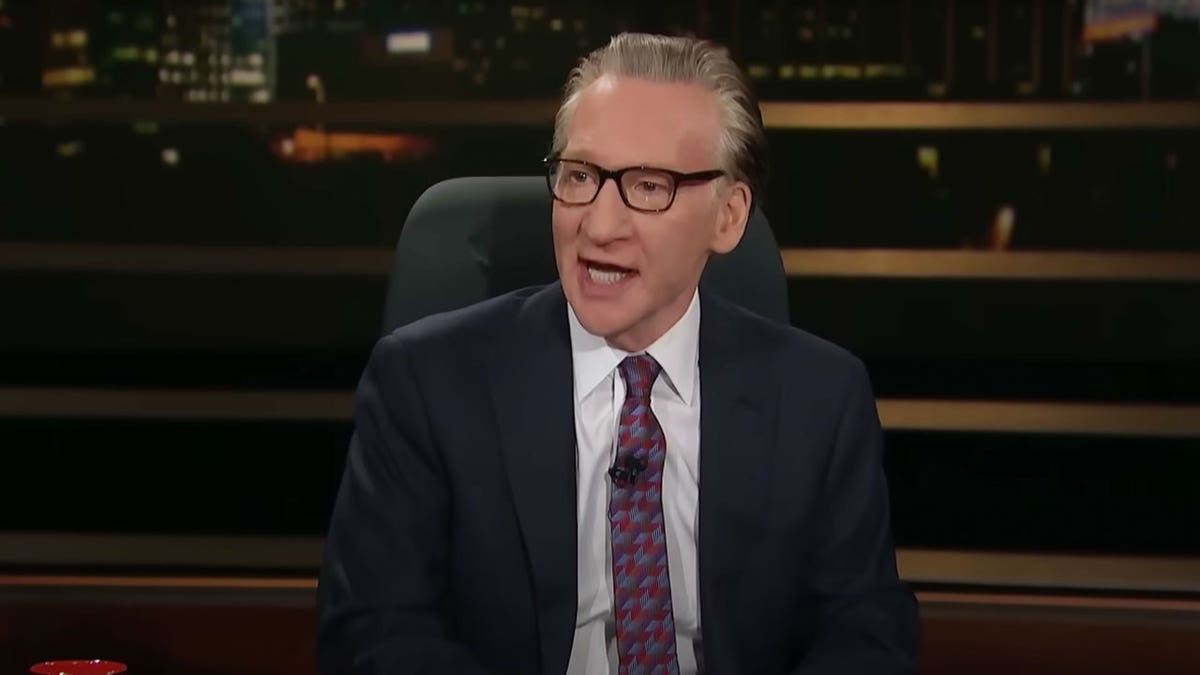 When Maher pressed DeSantis how denying the 2020 election wasn't a "deal breaker" for him, DeSantis pushed back, citing the election denialism from the left following Trump's 2016 victory.
"Your friends in Hollywood were cutting ads telling the Electoral College to vote against Trump in the Electoral College because it was stolen. They said Russia stole the election, for years they said that. So don't act like this is like a unique thing in modern history of the country," DeSantis fired back, sparking applause from Maher's audience.
"First of all, Ron, I have no friends in Hollywood," Maher jokingly retorted.
BILL MAHER KNOCKS COLBERT, OTHER LATE-NIGHT HOSTS FOR PANDERING TO LIBERAL FANS: 'THOSE GUYS DON'T HAVE TAKES'
Maher bonded with DeSantis over their shared opposition towards "woke" and took a swipe at The New York Times over a "hit piece" it ran on DeSantis' handling of COVID in Florida, something Maher acknowledged he was in the right.
"Real Time" returned on-air for the first time since April following the writers strike that recent concluded in a tentative deal between film and TV writers and the major studios.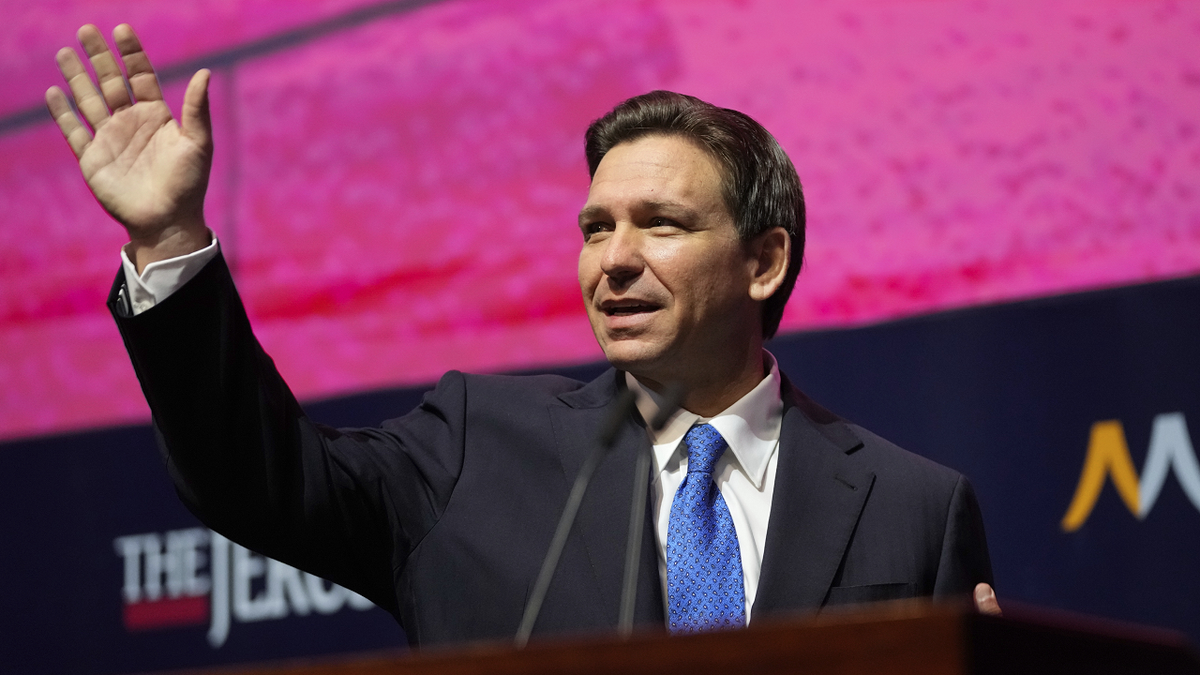 CLICK HERE TO GET THE FOX NEWS APP
DeSantis was center stage at Wednesday's Republican debate as the leading candidate who participated in the political showdown, polling roughly 14% according to the RealClearPolitics average of polls.
While he is maintaining his lead among his non-Trump rivals, he has lost a lot of ground over the course of the year, peaking at over 30% support in March. Despite his absence from the debates so far, Trump has kept his commanding lead, averaging roughly 58% support.
For more Culture, Media, Education, Opinion and channel coverage, visit foxnews.com/media