AI-generated Joe Rogan podcast stuns social media with 'terrifying' accuracy: 'Mind blowingly dangerous'
Reacting to the video, Rogan himself tweeted, 'This is going to get very slippery, kids'
Artificial intelligence chatbot ChatGPT has created a 51-minute episode of "The Joe Rogan Experience" featuring nearly flawless representations of the podcast host's voice and the voice of OpenAI CEO Sam Altman.
The episode begins with an AI-generated Rogan welcoming the audience to the first episode of "The Joe Rogan AI Experience," speaking in a manner and tone that is difficult to distinguish from the real person.
"I'm your host, Joe Rogan, or at least that's what this AI model thinks I sound like. Let me tell you, folks, this is some next-level stuff we've got going on here today," faux Rogan continues. "Every single word of this podcast has been generated with the help of ChatGPT."
AI CHATBOT CHATGPT CAN INFLUENCE HUMAN MORAL JUDGMENTS, STUDY SAYS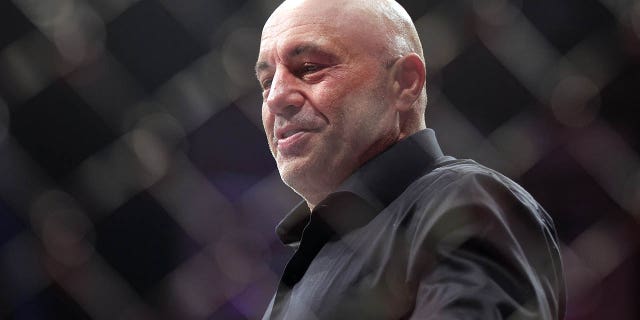 Throughout the podcast, the synthetic voices of Rogan and Altman discuss numerous topics, including the need for ethics in AI, ChatGPT's potential impact on the content industry, whether people should be concerned about fake AI content and Elon Musk speaking about OpenAI.
The conversation between the two fake voices might appear authentic to an uninformed listener. However, there are certain instances where Rogan and Altman's syntax and speech patterns might seem overly cumbersome or inhuman.
For example, ChatGPT tries to mimic the natural pauses in human speech, with Rogan and Altman saying "ah" and "um" to convey the process of genuine and staggered thought. However, the pauses sometimes appear too frequent or at times that feel inappropriate.
Additionally, when asked a question by faux Rogan, the AI-generated Altman almost always restates the question when answering it. While practiced public speakers often engage in this type of response, the output here almost always repeats the question, usually in a very similar fashion.
ARTIFICIAL INTELLIGENCE: SHOULD THE GOVERNMENT STEP IN? AMERICANS WEIGH IN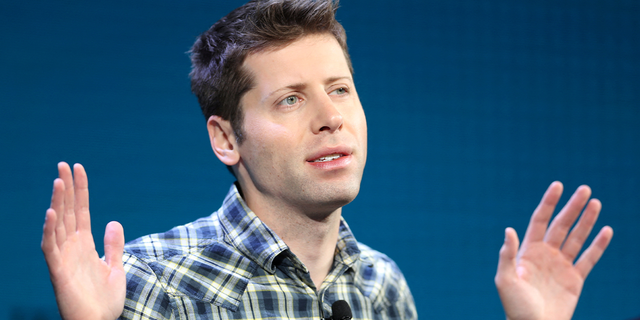 The YouTube channel that posted the AI-generate conversation also released a second episode, with a podcast between a synthetic voice of Rogan and former President Donald Trump.
"Joe, it's great to be here," faux Trump says towards the start of the podcast. "I'm doing fantastic. Just fantastic. The energy in this room is tremendous."
Throughout the video, the AI competently handles Trump's manner of speaking and common use of strong adjectives like "massive," "incredible" and "brilliant." The tone of Rogan's voice has also been improved from the previous video. However, faux Trump noticeably lacks the robust vocal inflections of his human counterpart.
AI EXPERTS, PROFESSORS REVEAL HOW CHATGPT WILL RADICALLY ALTER THE CLASSROOM: 'AGE OF THE CREATOR'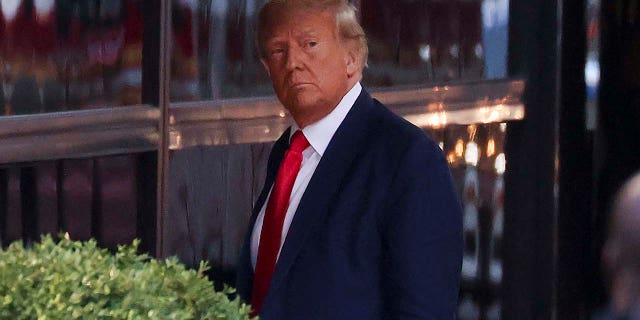 The video quickly garnered a plethora of reactions on Twitter, catching the eye of Rogan himself, who wrote, "This is going to get very slippery, kids."
Others were left stunned by the video, expressing worry about the potential of the quickly evolving technology.
"This is the single most terrifying thing I have ever seen," British author Joshua Vernson tweeted. The possibilities for nefarious usage of AI have wormholed ahead by several dimensions. This feels like we're holding the lid of Pandora's jar."
Richard Beauregard, a former actuary and business software expert, called the video "mind-blowingly dangerous" and predicted no information would "ever be believable again" in less than 10 years.
"What you'll see and hear will be fake, and no one will be able to tell," he added.
AI-generated photos of Trump resisting and running from the NYPD circulated on Twitter in late March before his federal indictment.
Last year, an entirely AI-generated episode was released with a faux interview between Rogan and Steve Jobs.
CLICK HERE TO GET THE FOX NEWS APP
In 2022, the Department of Homeland Security released a document highlighting the "Increasing Threat of Deepfake Identities" on national security, including examples of false videos featuring former President Barack Obama, Meta's Mark Zuckerberg, actor Tom Cruise, Rogan and more. Many of these videos had been viewed millions of times each.
Deepfake images and artificially created content have made headlines recently with many warning about the dangers of using someone's name and likeness to create a false reality. New AI tools have only increased the prevalence of false video, pictures and audio.