YouTuber claims she's being 'slut-shamed' after losing weight: It switched from being funny to 'slutty'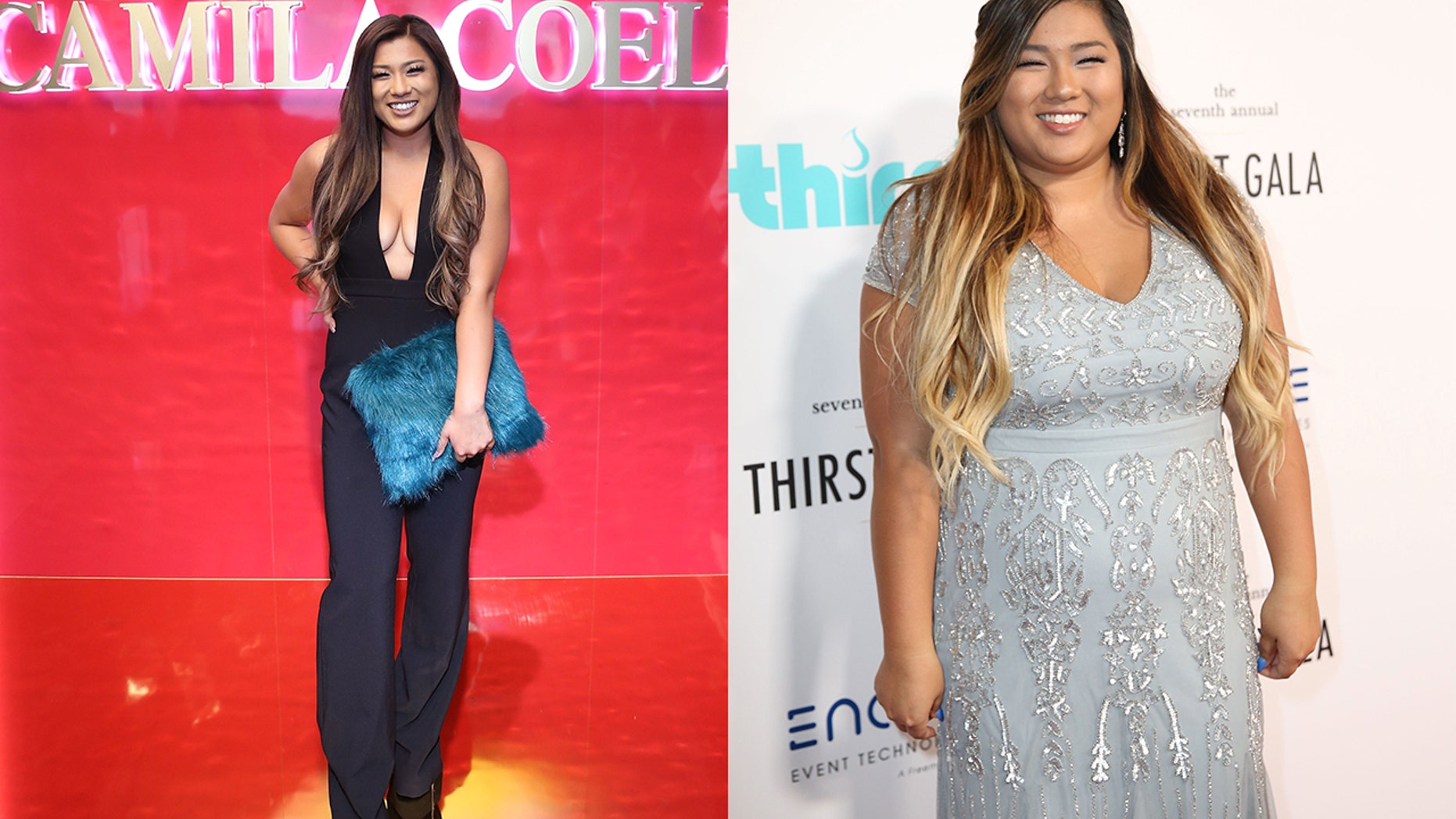 A 23-year-old YouTube star shed 50 pounds, transforming her body from a size 14 to a svelte size 6. However, her new frame has prompted backlash from her followers who she claims have started "slut-shaming" her for doing the same things she used to do when she weighed more.
Remi Cruz took to YouTube to record a video commenting on her new figure – and the attacks she's been getting online for it.
MODEL DEFENDS TAKING HOLOCAUST MEMORIAL SELFIE AFTER RECEIVING BACKLASH
"Overnight, at some point, it switched from being funny, stupid or whatever, to 'I'm a slut, close your legs, you're a whore, you look like a porn star,'" she said in the video.
Cruz said she was at one-time praised for her silly antics on her channel, but after losing the weight, some of her 2.5 million subscribers have called her out for how she acts.
"My sense of humor has always been very idiotic. I've always just acted really stupid, and I don't really care. I always just do whatever," she said in the video. "I've been throwing my legs up in the air since 2013 or however long."
Cruz said the only thing that has changed in the last year is her body type.
"At one point, there was that initial comment for me that went from 'Oh my god, that's so funny,' to 'you're a slut,'" she said. "'And when it happened, the only thing I can say that I felt is just pure confusion because I hadn't changed," she added.
FASHION COMPANY'S 'FAT-SHAMING' SWEATSHIRT SPARKS INSTANT BACKLASH
"I'm still doing the same thing, I still have my leg up in the air, I've been doing this for years, people," she added. "I've been dropping it low on the dance floor, twerking out in public not caring. It was funny."
However, now when Cruz poses in a bikini, she said people call her a "porn star."
After posting a photo of herself in a swimsuit next a pool, one person commented, "Literally just do porn. You'll get the male attention you are apparently so desperate for."
"Lol knew what? That you're a porn star?" another wrote.
Not all of her followers turned on her, though.
"Wow, it just makes me sick that some people can comment such mean and hurtful things! Remi, thank you for being you and for being so awesome! You are beautiful and inspiring!" one person wrote.
"I've always loved your personality and admired your confidence since I started watching you a couple years ago. I'm so glad people have such a great person to look up to who is making a positive impact," another wrote.
FOLLOW US ON FACEBOOK FOR MORE FOX LIFESTYLE NEWS
Though Cruz said the comments used to get her down, she now states that she's going to keep making the same content she always made.
"I'm going to keep being my obnoxious, stupid, idiotic, stupid sense of humor self because I like it, and it makes me happy and I have fun."