World's Youngest Zumba Instructor a 15 Year Old Latina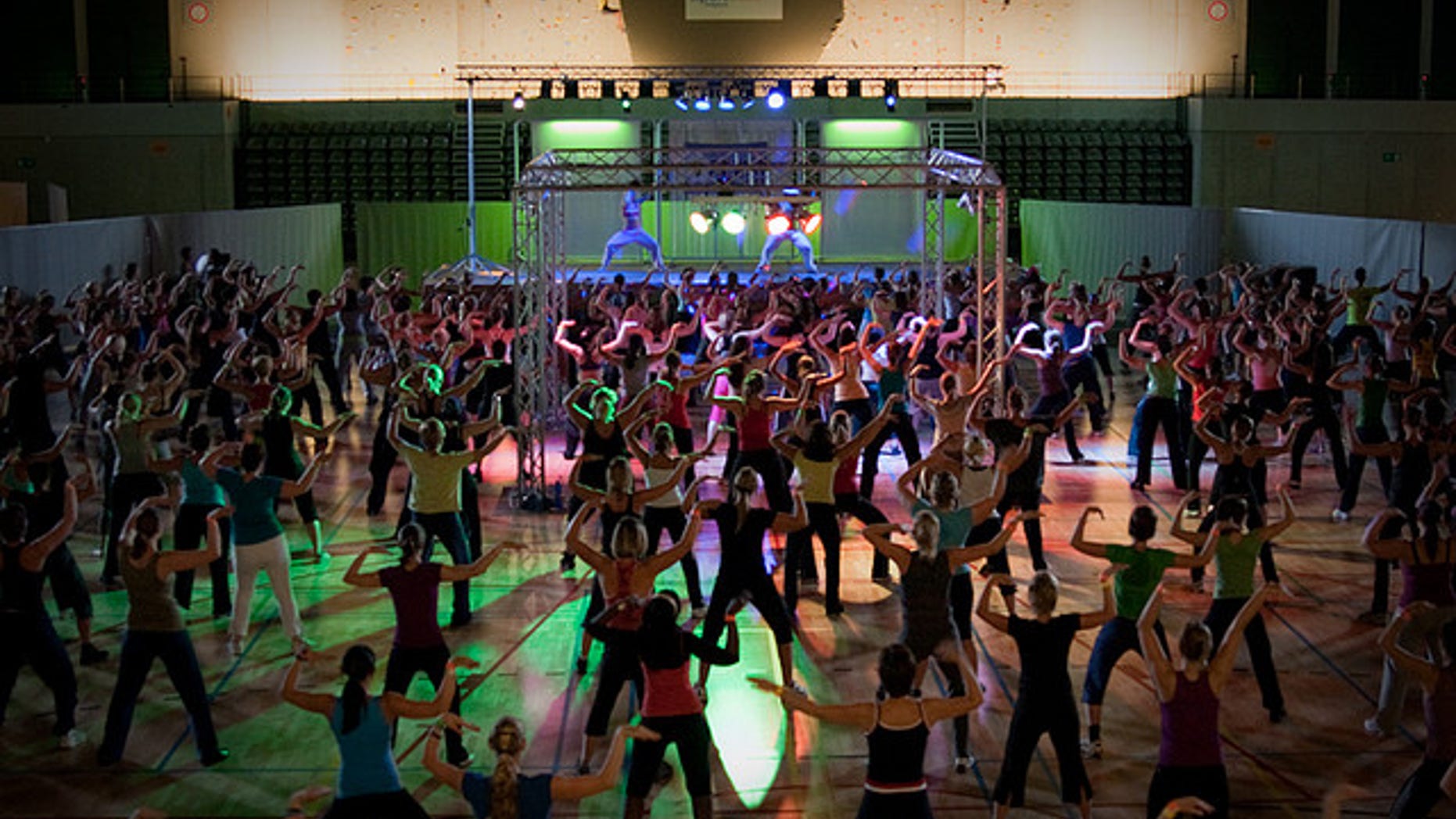 "Ditch the workout, join the party," is the call of popular Latin dance-based fitness program, Zumba, and 15 year old Gaithersburg, Maryland resident, Catalina Mejía, has answered that call; there's just one thing - Mejía isn't merely participating in the fun dance classes which have made salsa, merengue, cumbia and reggaeton steps common knowledge even among non-Latino circles – Mejía is teaching them.
It all began when Mejía's mother, Patricia Arenas, took her 10-year-old daughter along to a class. The style of dancing, the rhythms and the happy energy during that class reminded Mejía of her native Colombia, where she had lived until the age of 5. During that first class the instructor called Mejía up on stage to dance and she remained there for the rest of the session.
Hooked from the first moment, Mejía went on to attend many more classes and knew right away that she wanted to become an instructor. After attending a one-day, nine-hour training course for instructors, Catalina Mejía's dream came true and at age 11 she became the world's youngest certified instructor, according to Guinness World Records.
Although she could not yet work at a gym or dance studio due to Maryland law, which states that minors under age 14 cannot obtain a work permit, she spent the next few years dedicated to Zumba – teaching family members, friends, and even starting a Zumba club at school.
Years later at a 2010 Halloween event held at Gaithersburg's Studio X, co-owner Julie Hoang saw in Catalina the perfect candidate to launch Zumba classes for teens. At age 15, Catalina is not only teaching those kids' classes, but also works as a co-instructor for adult Zumba classes at Studio X. Catalina is energetic and likes to have fun, but she's responsible too; she makes sure to work only weekends so she doesn't disrupt her schoolwork.
With work and school, Mejía's schedule is pretty full, but she makes time for giving back as well, organizing Zumbathon charity events such as the one she put together to help victims of the earthquake and tsunami in Japan. As president of her school's Latinas Unidas branch, she would like to create an event to raise funds for that as well as for other causes, too.
Mejía's passion for Zumba includes admiration for Beto Pérez, Zumba founder and fellow Colombian. "He's my idol. I look up to him so much," she told The Washington Post. "I'm hoping to dance with Beto on stage," she added when speaking about a Zumba convention in Orlando which she'll be attending this August. Her other goals include training instructors, and some day, owning her own studio; No doubt that Mejía is well on her way to doing just that.
Tracy López is a bilingual writer living outside the Washington DC metro area. She is the founder of Latinaish.com.
Follow us on twitter.com/foxnewslatino
Like us at facebook.com/foxnewslatino