Woman slams tanning beds with skin cancer scar selfie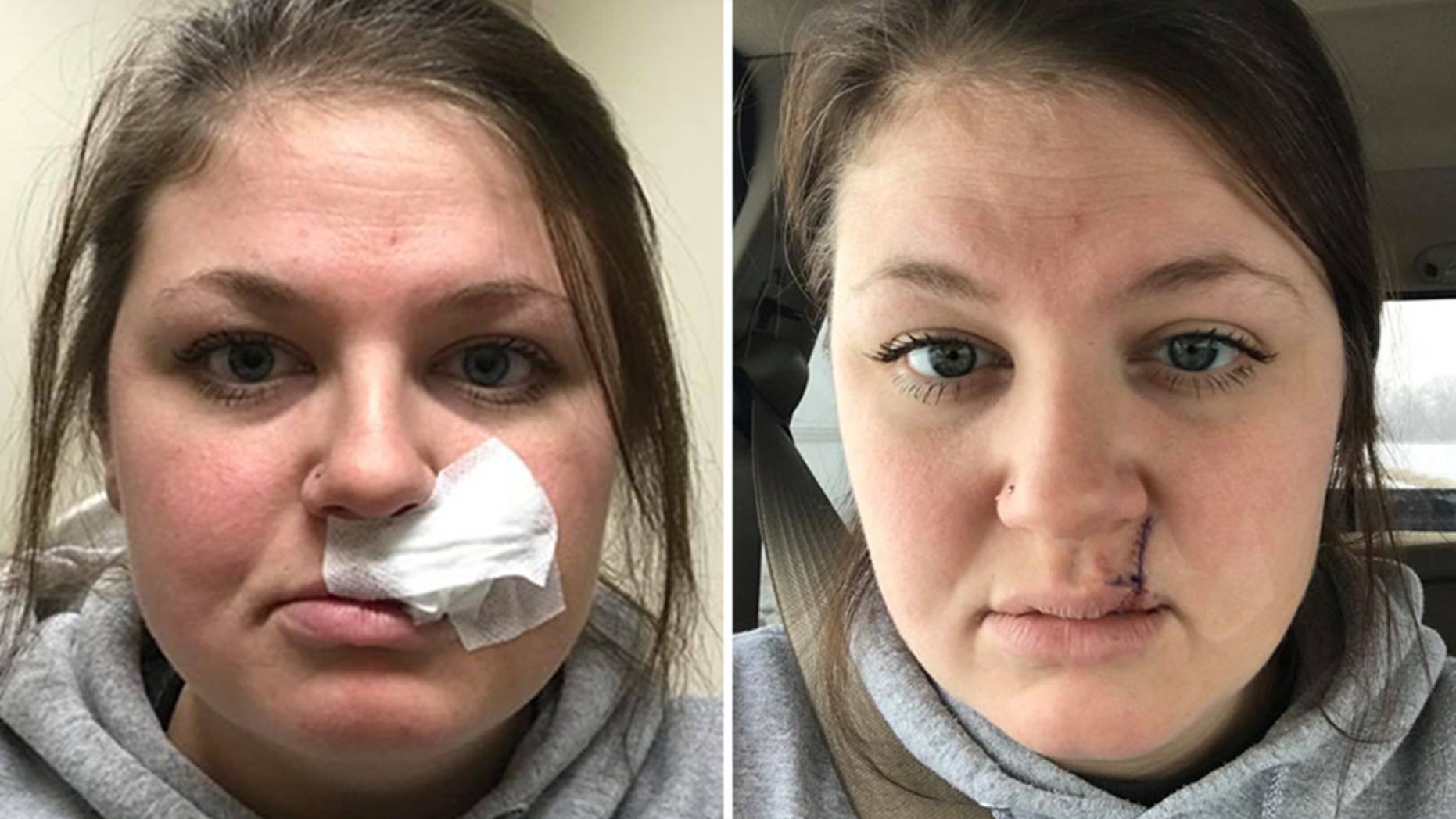 Though people often post selfies on social media to show off their looks, one Iowa woman is making headlines for a more unusual cosmetic story.
On March 6, Mallory Lubbock took to Facebook to highlight her battle with skin cancer, and slam her teenage penchant for tanning beds.
"So, today I got my first cancerous spot removed. I now get to go back for suture removal/wound check, an appointment to get my WHOLE body checked out, VERY routine check ups for a long while, and then routine check ups for life, and almost 100% certainly many more painful ass appointments of getting skin cancer taken off my body," the 26-year-old mother of two wrote.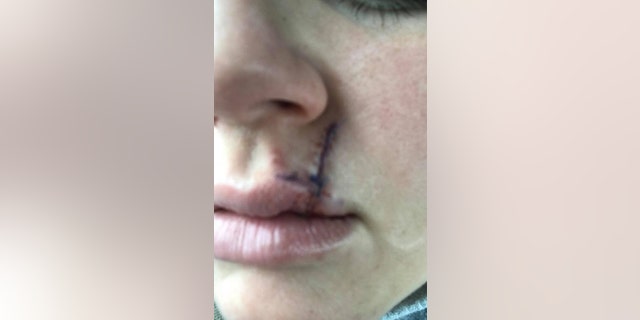 WALMART EMPLOYEE WOWS SHOPPERS WITH NATIONAL ANTHEM PERFORMANCE, DAYS AFTER SON LEFT FOR BASIC TRAINING
Sharing photos of her bandaged upper lip and the scar from the cancerous removal, Lubbock chided her 16 year old self "that went tanning every single day for 2 years," and "almost everyday for four," Yahoo Lifestyle reports.
WARNING: Post contains graphic language.
"You guys. Get your daughters out of tanning beds. Get your 16 year old sister out of them. Get out of them yourselves! It's so not worth it. Is tan skin REALLY worth it? This s--t will scar and this s--t HURT," Lubbock wrote. "I am now the mom at the beach with the umbrella and my spf 100 HEAVILY applied. Never ever ever did I think this would happen to me (who does?)"
Though the images of her scar may seem intense, Lubbock told Yahoo that's exactly the point.
BEAUTY BLOGGER DROPPED FROM L'ORÉAL CAMPAIGN FOR ACNE
"I remember seeing skin cancer posts on Facebook and thinking, "Oh, that'll never happen to me,"" Lubbock admitted. "I wanted to bring awareness to not only what can happen when you're out in the sun without sunscreen but also in a tanning bed," Lubbock says. "I'm so young and will now deal with this the rest of my life!"
According to the American Academy of Dermatology Association, skin cancer is the most common cancer in the U.S. As the organization estimates that 178,560 new cases of melanoma, 87,290 noninvasive (in situ) and 91,270 invasive, will be diagnosed across the country in 2018, Lubbock hopes that her message will inspired to get their skin checked, stat.
"I am so glad the story is getting out there because I have at least 30 messages of people getting checked out now! she told Fox News of viral story.
"I would just like people to know that even if you're worried/scared and putting it off...GO IN, get it checked out. Either for peace of mind or at least it's so much better the dermatologist catch [a problem] early and start treatment!