Woman seen doing yoga on edge of crumbling cliff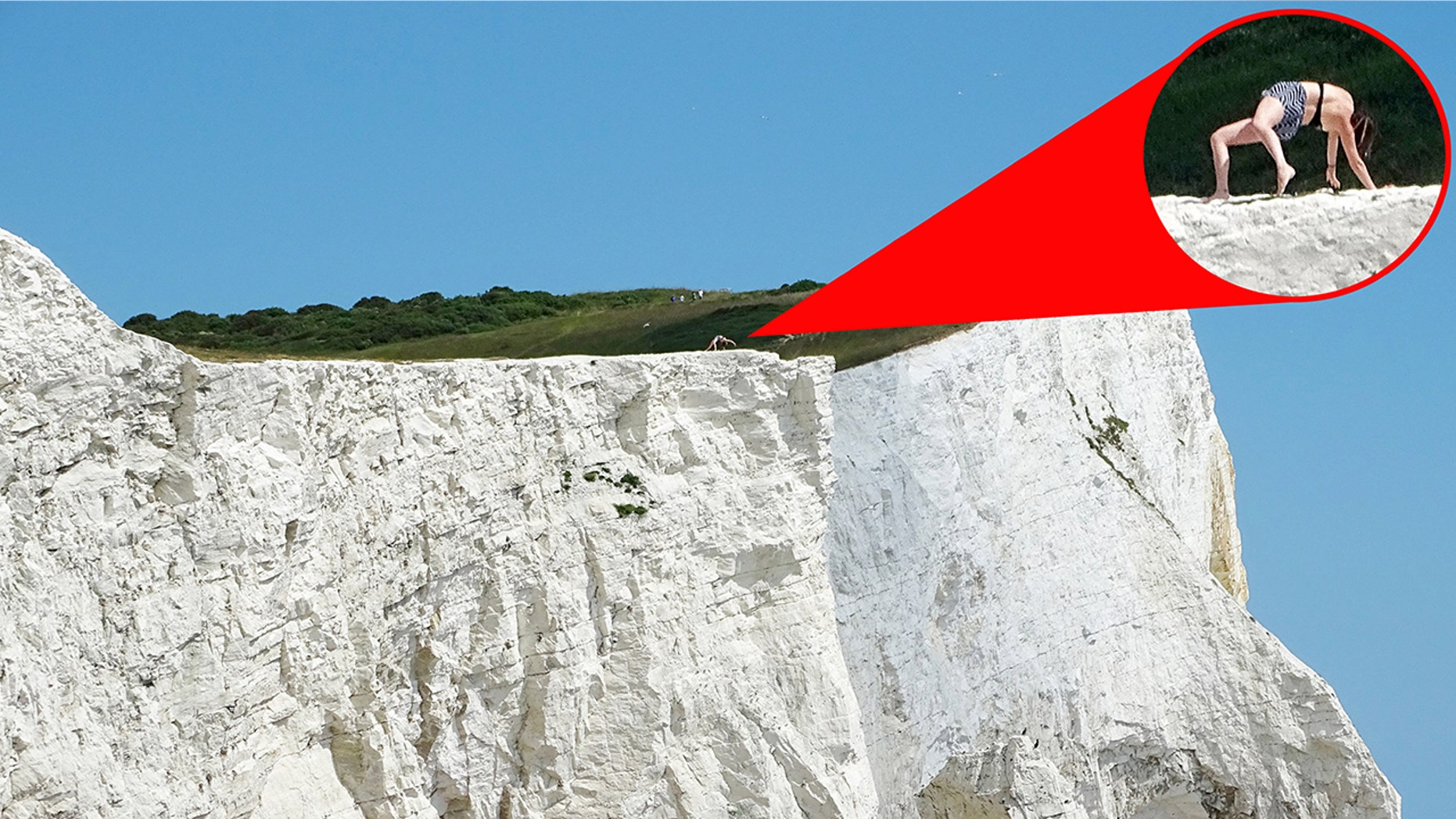 A woman was literally inches from death when she was spotted at the edge of a dangerously crumbling cliff doing yoga.
The woman spent about 20 minutes performing a series of poses right at the edge of the chalk cliff, 200 feet above jagged rocks.
Despite giant cracks and signs warning that the cliffs could give way at any moment, tourists are often spotted dangling over the edge of the Seaford Head cliff, in Seaford, East Sussex in the U.K.
SEE IT: PHOTOGRAPHER CAPTURES TOURIST TAKING SELFIES AT EDGE OF CLIFF
Local resident Wayne Spring has seen scores of people gamble with death at the edge of the cliff, but reckons this woman was the stupidest.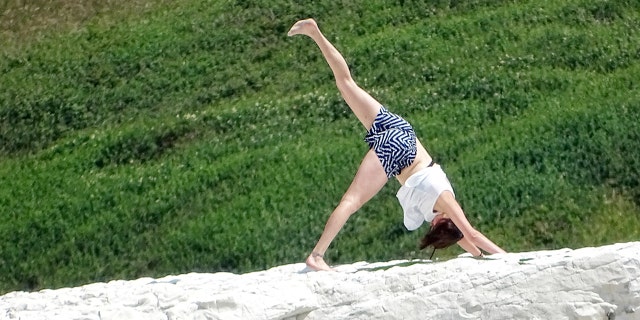 He took the series of pictures of the daring woman on Friday afternoon.
"I find myself questioning people's common sense quite a lot these days, but this was just another level," Spring told SWNS.
"It was absolutely ridiculous. At the best of times, I can't understand why anybody would go anywhere near a crumbling cliff above a sheer drop. But this was something else. I couldn't believe my eyes when she did the headstand," he said.
The woman, who appears to be in her 30s, performed a series of yoga moves at the edge of the cliff, including standing on one leg and the 'downward-facing dog' pose.
"Yoga's meant to be relaxing, but I can tell you that it wasn't relaxing watching her. There was a crowd gathered around me at the time and people couldn't stop gasping," Spring said.
"It just goes to show that she was totally oblivious to the danger she was in. The cliffs are so unstable, they could collapse at any time. Nobody would ever be able to walk away from that drop, no matter how bendy they were," he continued.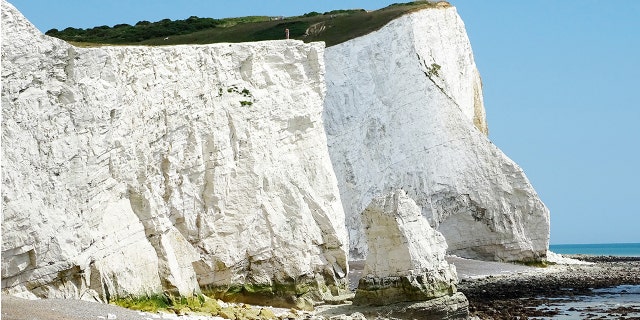 The edge of the cliff is fractured with cracks, and every year along the iconic white cliffs, hundreds of metric tons of rocks fall onto the beach below.
For years, there have been calls to install security fences at the top of the cliff to prevent people falling off the sheer drop.
"If you fence it off you might spoil the area but you can't rely on people to use their common sense any more. I don't want the natural environment to be spoiled by a few idiots, but if a fence stops them then so be it," Spring said.
"I think they're uninformed. If you are not from the area, you will not know about the dangers, but people just need to use their common sense," he added.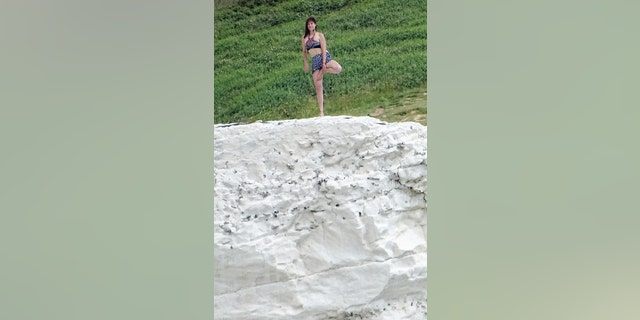 FOLLOW US ON FACEBOOK FOR MORE FOX TRAVEL NEWS
But the South Downs National Park Authority, which maintains the Seven Sisters cliffs in Newhaven, East Sussex, has said that fences are impractical because of erosion.
Seaford Head is along the same stretch of coastline as Beachy Head, one of the world's most notorious cliffs.
Last week seven people were found at the foot of the 530-foot sheer drop.