Woman claims ex-boyfriend gave her dress to his mom after they split, and how she's 'wearing it on nights out'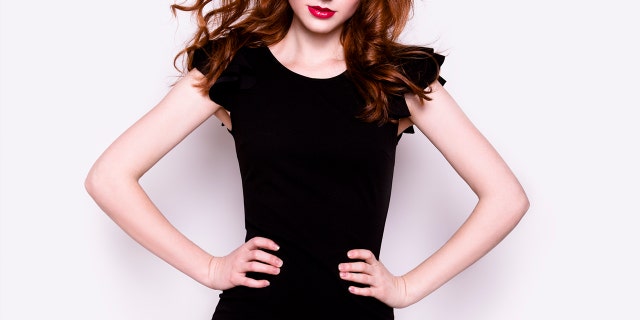 Who wore it better?
A woman in the U.K. has taken to Twitter to claim that her ex-lover had the audacity to give his mother a semi-sheer black party dress that she had left behind at his house. Even worse, the woman claims that the bold mom has happily accepted the tight frock into her wardrobe, and shared photos of herself in the garment to social media during nights out on the town.
Last week, Lillie Haines of Hampshire voiced her woes on social media, in a post that has since earned over 5,000 likes to date.
"I shagged someone and left my dress round there, now there mums [sic] started wearing it on nights out, confused," the 21-year-old wrote online.
TIM TEBOW REVEALS HIS ELABORATE PROPOSAL TO FORMER MISS UNIVERSE: 'SHE'S MY UNIVERSE'
According to The Sun, Haines had a brief fling in 2017 with Sam Eastwood, and left the party dress behind at his house. Fast-forward to last week, and Haines discovered multiple photos of Sam's mom, Caroline Eastwood, wearing the very same H&M dress on her Facebook page.
According to the woman, 38-year-old Caroline had even shared the dress with her friends, The Sun reported.
"Got the mum on fb and she posted a pic in it. Then looked on her pics and her [mate is] wearing it on a night out too wtf" Haines fumed on Twitter.
FOLLOW US ON FACEBOOK FOR MORE FOX LIFESTYLE NEWS
Meanwhile, Caroline fired back with a message of her own, according to screenshots of an alleged text conversation that Haines shared online.
"Jealousy is an ugly trait! Get over it girls," the mother allegedly wrote online. "I am impressed I can wear a 19/20 yr old dress and look so much better in it!!"
"Imagine admitting on Facebook [that you] just leave your clothes round a bloke's house… Don't worry sweetheart, I put it on a hot wash first," she added, according to The Sun.
Haines, meanwhile, told The Sun that she couldn't believe her dress had been "snatched," and that her friends think the whole situation is "gross."
"It's ridiculous… She's wearing the dress of a girl her son has slept with. It's like a boy coming round mine and me giving my dad his clothes," Haines said.
CLICK HERE TO GET THE FOX NEWS APP
Though Haines admitted that she "missed" the party dress, she doesn't hope to get it back anytime soon.
"I really don't want that back. She has stretched it I think," Haines claimed.
Twittizens, meanwhile, are largely finding the bizarre story to be hilarious.
"I'd be fuming," one said, along with a crying/laughing emoji.
"Habahhahhahhaha," another simply wrote.