Video of Queen's Guard shoving Windsor Castle tourist doesn't show whole story, source alleges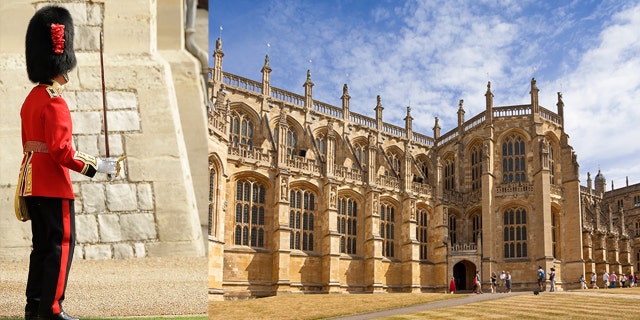 Wise tourists know to never mess with the Queen's Guard, but video footage of one seemingly innocent Windsor Castle visitor getting shoved by a Guardsman was a set-up, an army source claims.
The ten-second clip, which shows an unidentified Queen's Guard soldier shoving a female tourist out of the way in a roped-off area, began making waves on Twitter earlier this week.
In the footage, the stoic male guard — wearing a tall bearskin hat and red tunic — is seen marching in a roped-off area outside the castle. Without flinching, he then shoves an unsuspecting woman standing directly in his path, who appeared to be posing for a photo.
The woman screams in shock before quicly moving aside, and the soldier keeps on marching.
MEGHAN MARKLE, KATE MIDDLETON ATTEND WIMBLEDON IN FIRST SOLO OUTING
Though the scene may appear harsh, a person identified as an "army source" told the Huffington Post U.K. that the tourist had set up the scene in order to "provoke" the soldier for footage that could be shared to social media.
According to the outlet, the source claimed that earlier in the day, the unnamed woman had been unsuccessfully trying to "grab" the soldier's arm, rifle and bearskin hat, and had been asked to stop. The source also claimed that the rope was not a "permanent fixture," but in fact set up by the soldier's superior after he complained about the woman's odd actions.
"This soldier was at the end of his tether and her reaction to the push… she took, like six steps… is ridiculous," the source said. "The fact that she has stood there [inside the rope] like she didn't know he was behind her is ridiculous… it appears to be a set-up to make a little video."
FOLLOW US ON FACEBOOK FOR MORE FOX LIFESTYLE NEWS
The Ministry of Defense soon offered the following statement on the matter to The Sun:
"The Household Division is proud to guard Her Majesty and honored that people come from around the world to watch our ceremonial spectacle," a representative said. "The ropes are there to protect both the public and our soldiers; please stay behind them."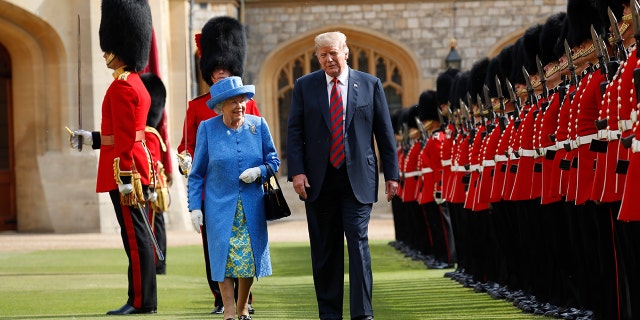 The ever-serious members of the Queen's Guard have protected British monarchs for centuries, since Charles II ascended the throne in 1660, The Sun reports.