Valentine's Day gift ideas from jewelry and booze experts
Roses are red, violets are blue, and Valentine's Day is a difficult gift-giving day. That's why we scrapped the roses and went straight to some experts who could talk to us about the jewelry and booze.
RESTAURANT OFFERING $3000 BURGER THAT COMES WITH ENGAGEMENT RING
Fred Magnanimi is Founder and CEO of Luca + Danni, one of the fastest growing jewelry brands in the United States, and his best suggestion is to give gifts with a personal touch.
For example, Magnanimi admits that his wife is "the hardest person" for him to shop for, says he's giving her three bracelets, to symbolize their three children. "They say something that I can't say," he says.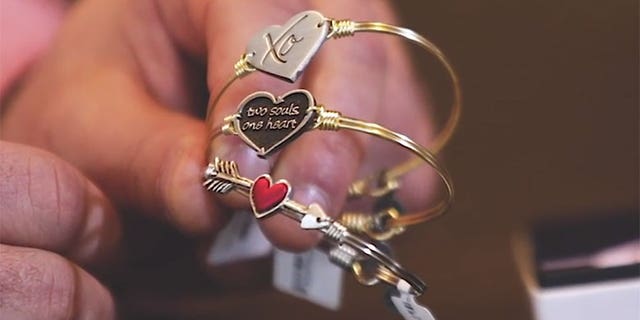 Lindsey Andrews and Lara Crystal, meanwhile, co-founded the flourishing alcohol delivery service MiniBar — and they say a well-chosen bottle of booze is often a welcome gift, especially along with dinner for two at home.
"The best part of Valentine's at home is that there's no pre-fix when you're preparing the meal, so you don't have to deal with restaurants jacking up the prices for Valentine's Day," quips Crystal, who suggests staying in this Feb. 14.
The alcohol industry entrepreneurs further suggest keeping the holiday light, and recommend brands with on-theme names, such as Four Roses Small Batch Bourbon, Two Hearted Ale, and Flowers Pinot Noir, which Andrews says "is better than regular flowers."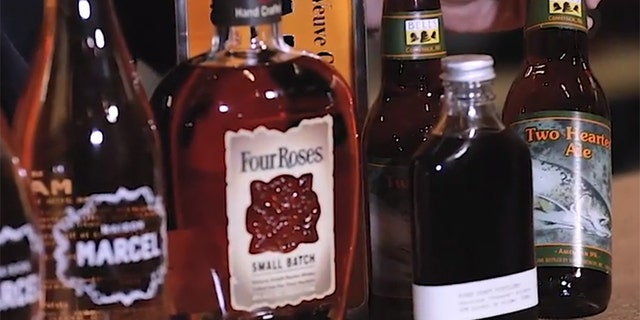 FOLLOW US ON FACEBOOK FOR MORE FOX LIFESTYLE NEWS
Be sure to check out the full interview with Fred, Lindsey, and Lara above for Valentine's AND Galentine's Day hacks. You can find Luca + Danni jewelry at lucadanni.com and learn more about Lara and Lindsey's MiniBar Delivery service at minibardelivery.com.