University of Miami names Dr. Julio Frenk as first Hispanic president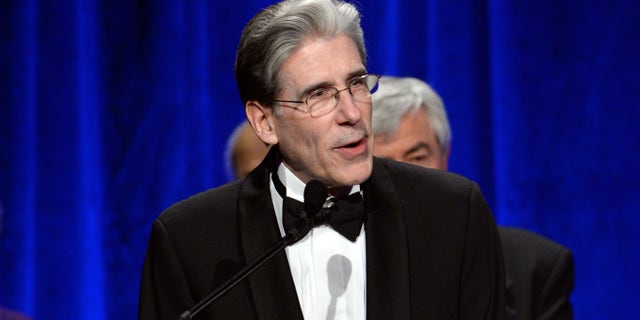 The Dean of Faculty at the Harvard School of Public Health, Dr. Julio Frenk, has been confirmed as the University of Miami's first Hispanic president.
The 61-year-old Frenk, who is Mexican-born, was confirmed by a unanimous vote by the university's board of trustees Monday morning following a six-month search to replace outgoing President Donna Shalala, UM's newspaper The Hurricane reported.
"I have a great desire to take the university to the next level," Frenk told the school paper. "This is the Miami moment. The university is poised to achieve great heights."
In a statement to the press, Frenk added that he felt "honored and humbled by the extraordinary opportunity to lead" the University of Miami.
"I have been greatly impressed by the strategic vision that has driven President Donna Shalala and the upward momentum she has created during her outstanding president," he added. "The University of Miami is a very special place, and I hope to build on the many accomplishments of my esteemed predecessor. I am fully committed to our common purpose to transform lives through education, research, and service."
Frenk's tenure will begin Sept. 1.
Stuart A. Miller, Chair of the UM Board and Chief Executive Officer of The Lennar Corporation, said in a statement: "Dr. Frenk has been called 'a visionary, an insightful analyst, an institutional innovator, and a pragmatic problem solver' and, speaking for the entire board, we could not agree more. The entire University of Miami community looks forward to welcoming him, his wife, Harvard health economist Dr. Felicia Knaul, and his children to Miami as we jointly embark on the next great chapter at the University."
Frenk arrives to Miami following six years at Harvard University, where he quadrupled the amount raised by the school of public health and played a key role in securing a $350 million gift from Hong Kong real estate developer T. H. Chan.
Born in Mexico to German and Spanish immigrants, Frenk began his public health career after obtaining a medical degree from the National Autonomous University of Mexico followed by Master of Public Health, a Master of Arts in Sociology and a joint Ph.D. in Medical Care Organization and Sociology from the University of Michigan, Ann Arbor.
Richard D. Fain, chairman of UM's presidential search committee, told The Hurricane a long list of candidates was narrowed down to four only weeks ago before Frenk was chosen.
"We thought we came up with a candidate who had an exceptional record of accomplishment and also had the personality and the drive and the history of success to show he's the person who gets things done," Fain added.
In addition to his tenure at Harvard, Frenk served as executive director of evidence and information police for the World Health Organization and founded the National Institute of Public Health in his native Mexico. He also served as the country's minister of health from 2000 to 2006.
"Julio Frenk is a gifted and dedicated leader. His capacity to build consensus and strengthen institutions were evident during his service as Minister of Health of Mexico. I am certain that he will further transform the University of Miami as a leading educational force for the Americas and for the world," said former President of Mexico Vicente Fox in a statement.