This 'Dad Bag' fanny pack will give you the dad bod of your dreams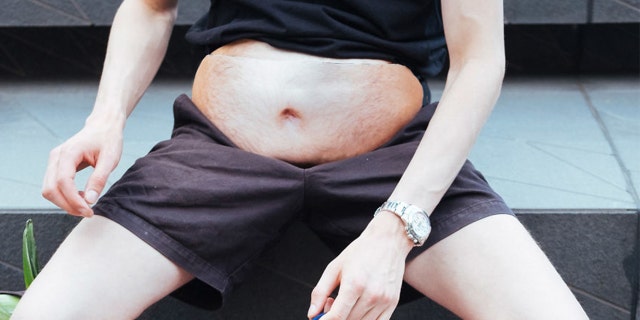 Is your six-pack getting in the way of having the ultimate dad bod? Well you're in luck, because the covetable physique may be easier to obtain than you thought.
To capitalize on the latest trend, a 27-year-old man from London invented a product that will give you the dad-bod look you so desire.
Albert Pukies designed the Dad Bag, a fabric fanny pack that can transform any body into the dad bod of your dreams, all while providing a convenient, if unseemly, place to store your belongings.
THIS HAIRY SWIMSUIT IS THE PERFECT SOLUTION TO YOUR BEACH BODY WOES
"I made the DadBag because I'm desperate to have a dad bod but I'm also very concerned about the health risks associated with it," he wrote in a post about his new creation. "Now I can put on a dad bod whenever I feel like it…"
The Dad Bag isn't currently available to purchase, as Pukies says on his website he's currently looking for production partners. He told Huffington Post he'd like to sell them for around $30 and is considering a Kickstarter campaign.
Pukies, who makes his living as an art director, designed several styles so you can get the look that's most appealing to you. Shoppers be able to choose from six different options with various skin tones and levels of hairiness.
Not only will the Dad Bag give you a whole new look, it's also functional. Pukie suggests you can carry all sorts of essentials around in it, including "typical dad items, like beer, medicine, a sandwich, wallet, sunglasses, keys," he told Huffington Post.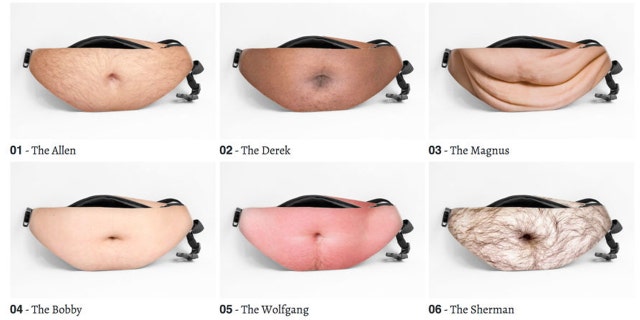 Reactions to this unique creation are mixed. Turns out there are plenty of people out there who already have the desired look and have no need for the Dad Bag. Others find it "disgusting."
FOLLOW US ON FACEBOOK FOR MORE FOX LIFESTYLE NEWS
If you're looking to get your hands on your very own Dad Bag, you can rest easy because Pukies told Fox News he's working to get them launched before Christmas. Anyone interested can leave their email on the Dad Bag website to be one of the first to know when they're available.