These are the biggest first-date fashion deal-breakers, say singles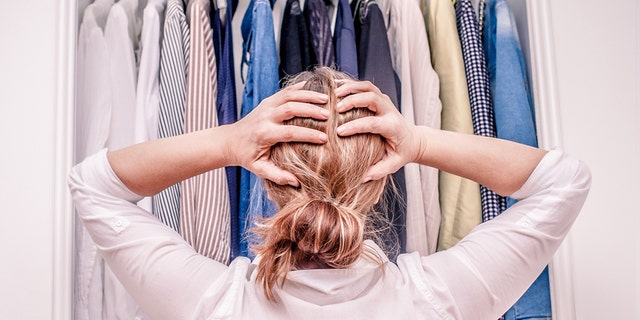 Romantics know that choosing an outfit for a date can often be as nerve-wracking as the occasion itself, making findings from a recent study on fashion and attraction all the more intriguing.
In a March study of over 6,600 singletons and over 34,500 user profiles by online dating site and app Zoosk, 86 percent of the men and women polled said it's critical to dress nicely for a date. More specifically, 94 percent of single ladies say this is non-negotiable.
'MOSTING' IS THE LATEST MADDENING DATING TREND
More specifically, the study found that a few sartorial items are particularly offensive fashion faux pas. The biggest turn-off for a first date is apparently showing up in something wrinkled, which 66 percent of people agreed was a no-no.
Close behind, socks with sandals (55 percent), Crocs (53 percent), baggy clothes (50 percent), Granny panties (45 percent), and dressing too youthfully (44 percent) were all seen as deal-breakers. Finally, 38 percent of participants admitted they would judge low-rise pants, and 34 percent don't want their date arriving in a super-tight shirt.
On the other hand, the study reported that playing up your sense of personal style in your online dating profile can boost matches. People who described themselves as "stylish" or said they enjoyed "dressing up" receive up to 35 percent more incoming messages.
BEING IN A RELATIONSHIP CAUSES WEIGHT GAIN, STUDY FINDS
As Moneyish points out, while going to great lengths to impress a stranger may seem superficial, science has long proven that first impressions matter. According to research from Princeton, it takes only one-tenth of a second to get impression of a stranger from their face.
Though it's what on the inside that truly matters, when it comes to love and dating, a little extra effort goes along way — whether it's a first date with a new interest or the 100th with an old flame.
FOLLOW US ON FACEBOOK FOR MORE FOX LIFESTYLE NEWS