The Star of the Enchilada Festival Likely to be a No-Show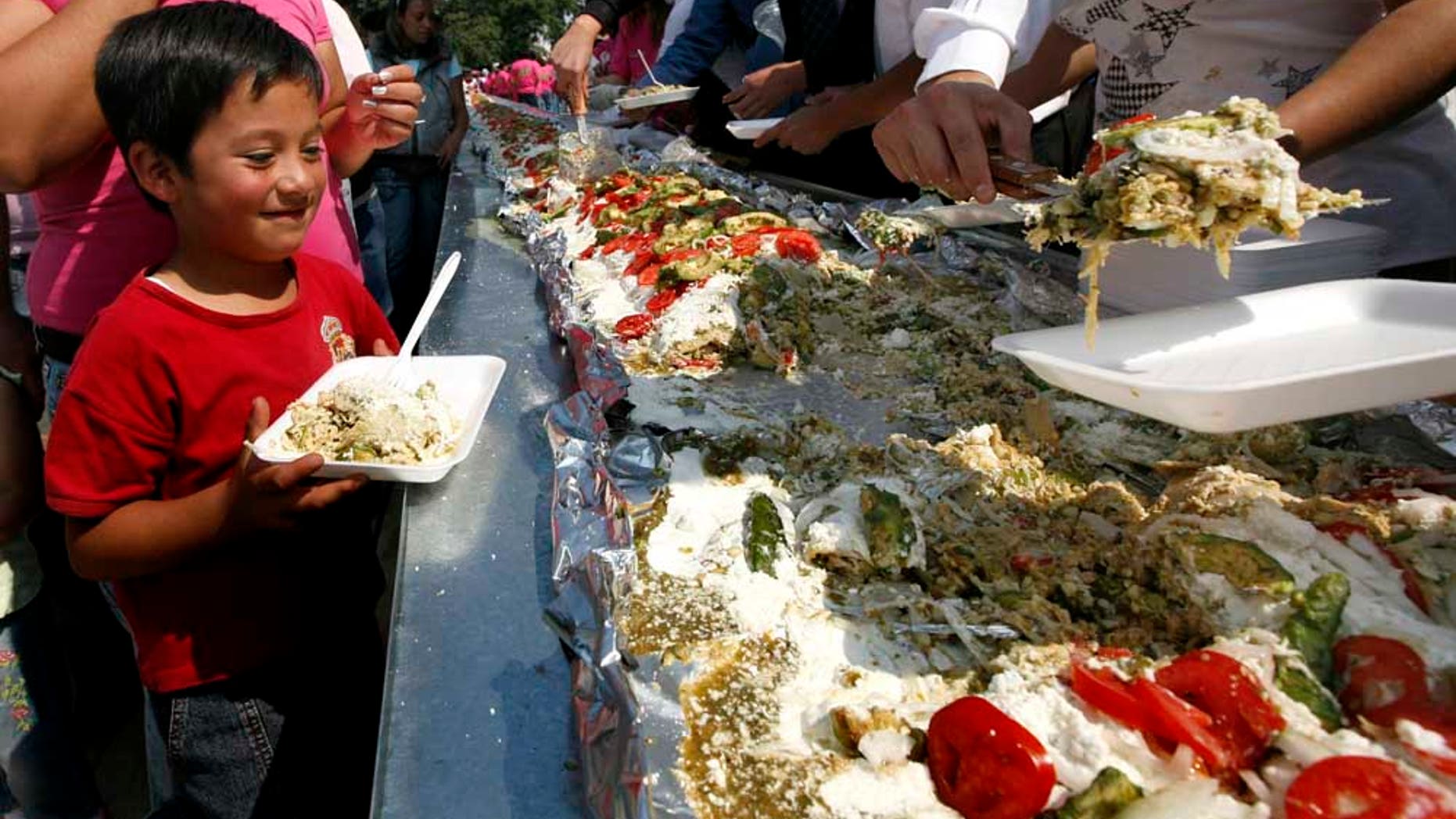 Las Cruces, New Mexico – The bride of enchiladas will likely be a no-show at Las Cruces' Whole Enchilada Fiesta.
Restaurateur Roberto Estrada said he needs to replace the propane burners that he's used to produce a giant, three-layer enchilada for the past 31 years.
After starting smaller, it's been about 10 feet in diameter.
Estrada said he's concerned about making the enchilada in a safe environment and doesn't want to compromise the safety of volunteers or the public.
"I thank God that we've had no problems until now and everything went smoothly," Estrada told the Las Cruces News-Sun
He estimated it will cost about $40,000 to replace the equipment.
Ingredients include 750 pounds of masa, 175 pounds of grated cheese, 60 pounds of onions, and 75 gallons of red chile sauce to coat the tortillas, the Albuquerque Journal reported.
Estrada employs a team of 14 people to help him carry each cooked tortilla when they are stacked.
With the backing of Fiesta officials, Estrada said that he will take the time normally devoted to making the enchilada and use it for a "Fire in the Whole" enchilada eating competition.
That competition began last year and attracted dozens of competitors.
The festival, originally called the Vaquero Days Fiesta, will be held Sept. 28-30 at the Meerscheidt Recreation Center.
This is based on a story by The Associated Press.
Follow us on twitter.com/foxnewslatino
Like us at facebook.com/foxnewslatino