Texas woman live streams her breast augmentation on Instagram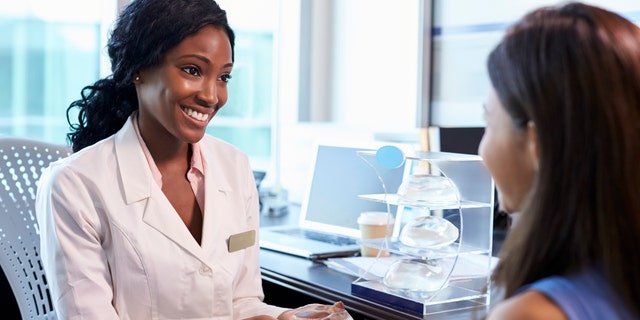 Ashley Devonna, a beauty and lifestyle video blogger, decided to get breast augmentation surgery on Friday, and invited her thousands of Instagram followers along.
The Texas-based vlogger live streamed the procedure with the consent of her plastic surgeon, Dr. Farah Khan.
FITNESS BLOGGER'S POWERFUL PHOTOS PROVE PEOPLE DON'T LOOK PERFECT ALL THE TIME
Devonna said, "It was always my intention to share this. I had no idea that it would gain this much traction. But this just gets it to more people, so that it can educate, so that it can get to those who are intrigued and who are interested," KTVT reported.
Khan, a Board Certified Plastic Surgeon in Dallas, agreed to live stream Devonna's breast implants, telling Pix 11 that she understands it isn't "necessarily for everyone," but that this is right for her patient.
"It's a new experience," Dr. Khan said in the interview. "If you've ever wondered what goes on behind the scenes in an operating room this is kind of your opportunity."
Of the experience, Devonna feels her YouTube and Instagram fans – of which she has a combined more than 284,000 followers – deserve to see the process of her 24-hour recovery breast augmentation surgery.
FOLLOW US ON FACEBOOK FOR MORE FOX LIFESTYLE NEWS
"You get to see the real side of people," Devonna says of social media. "I'm very open with my audience."
"Nowadays we live our lives on social media," said Dr. Khan, "and I think especially the younger generation, that's how they communicate and they want to be open with their friends, their family, their followers."