Texas mom takes maternity photos at H-E-B supermarket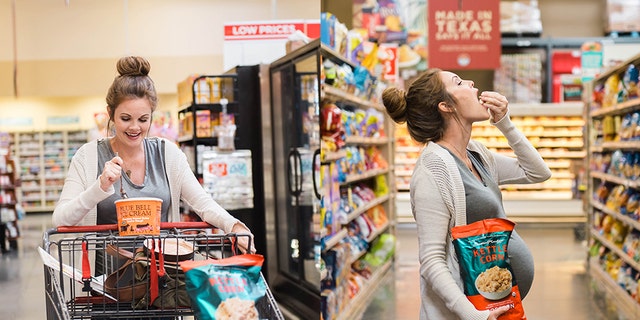 Pregnant women know that cravings are serious business, making one Texas mom's blissful photo shoot in a grocery store all the more sweet.
Amy Scott, of Montgomery, recently celebrated her third pregnancy with a photo shoot in her local H-E-B, shopping for and snacking on her favorite foods in what she describes as a natural habitat.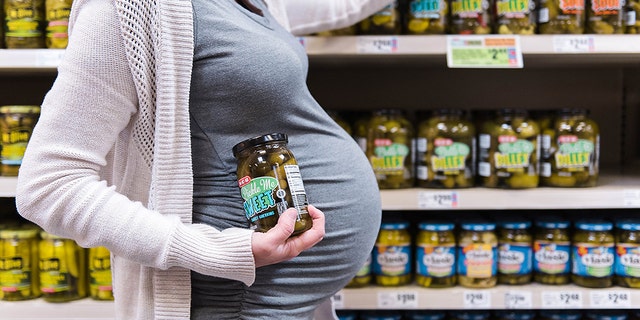 "We came up with the grocery store, and that was perfect because it has all of my favorite things," Scott, who is mom to 5-year-old Henry and 4-year-old Hudson, told Today of her collaboration with photographer Lauren Giles.
With the 34-year-old rocking a topknot bun, comfy jeans, a cardigan and sneakers as she explored the store, both women agree that their April 30 photo shoot was a blast.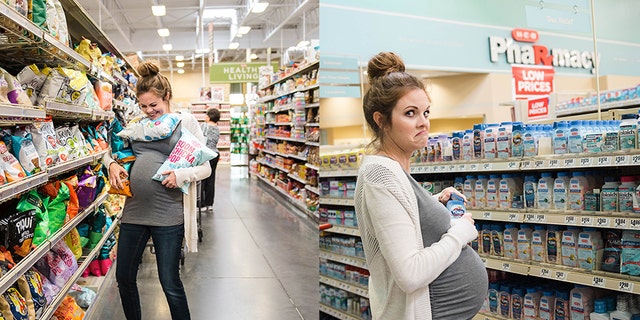 TRUMP SUPPORTER SAYS CHEESECAKE FACTORY EMPLOYEES WERE 'CLENCHING THEIR FISTS': 'IT WAS JUST SAD'
"We ventured round the aisles to her favorite spots, Baby Harrison was craving kettle corn, and we made a stop to cool the heartburn — introduced Amy to TUMS Smoothies — and continued our way throughout the store. We laughed till we cried and had a blast capturing all those Preggo favs," Giles recalled of their lighthearted fun on her blog.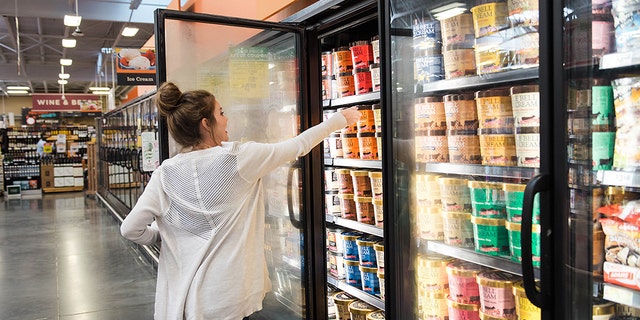 "Finished the trip with a bucket of Texas goodness, Blue Bell ice cream, and baby decided he needed a drumstick too. Whatever baby wants, baby gets, right!?"
MODELS RECREATE VOGUE COVER WITH MORE 'ROLLS,' 'STRETCH MARKS'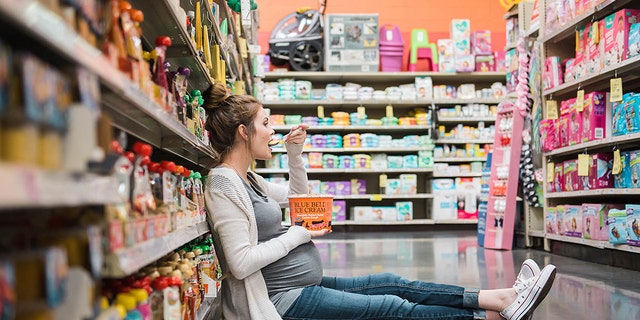 "I'm not the type of person to get glamorous for a photo shoot, especially in my eighth month of pregnancy," Scott mused to ABC. "Moms can totally relate to just wanting to eat their way through a grocery store while pregnant. There has been so much positive feedback and a lot of 'Why didn't I think of that?'"
Her sentiments evidently struck a nerve, as the images have since been championed on social media, described as "amazing," "wonderful," and "so sweet" on Instagram.
"This is just the best ever!!! In my third pregnancy I am at HEB practically everyday because I am so forgetful, or I just want something particular to eat," one fellow mom to be exclaimed.
FOLLOW US ON FACEBOOK FOR MORE FOX LIFESTYLE NEWS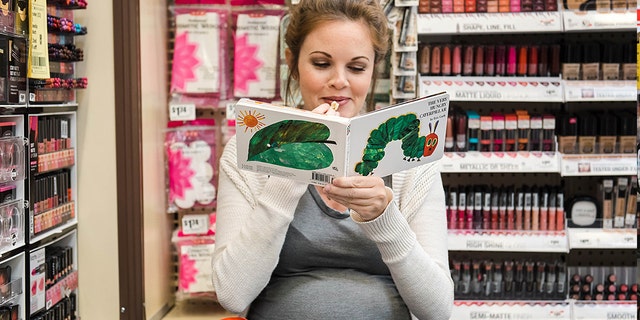 "I had such a blast planning and capturing the whole maternity shoot," Giles told the Caller Times. "I loved that Amy felt comfortable and had a great time. That's what was most important to me."
As the Scott family prepares to welcome baby Harrison in early June, friends and family say Scott's cheeky photo shoot is "hilarious" and matches her personality.
"I am a very casual person," Scott declared. "It is a real-life shot."