Spiritual leader, pioneer, activist ... songwriter? Pope's new song debuts at Mass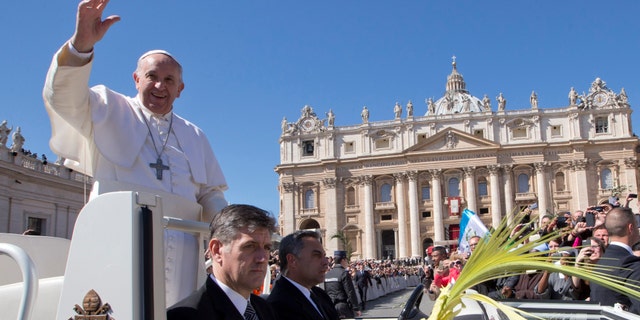 Pope Francis can now add the title of songwriter to his resumé.
Following Palm Sunday mass in St. Peter's Square, the Vatican debuted a new song co-written by the pontiff called "Para que todos sean uno" ("So We Can All Be One").
According to Infobae, the song was a collaboration between Francis, whose real name is Jorge Bergoglio, and the Italian-Argentinian singer Odino Faccia, who performed it on Sunday.
Faccia had previously composed the song, "In Search of Peace," a hymn based on a poem written by Pope John Paul II.
"Francisco asked that this hymn be composed for peace," Odino, an ambassador for UNESCO, told Ansa news agency. "I felt like the Pope was very close to me, to me he is like a friend, a father, a grandfather."
According to People en Español, the song will be made available by Sony Music in four different languages: Spanish, Italian, English and Portuguese.
At Sunday's mass, Francis opened Holy Week services, stressing humility and remembering those who died in the Germanwings crash.
In keeping with his simple tone of his two-year-old papacy, Francis leaned on a plain wooden pastoral staff instead of a more ornate traditional one as he stood under a red canopy on the steps of the St. Peter's Basilica.
Like us on Facebook
Follow us on Twitter & Instagram