Seven Types of Wallets for Seven Types of Dads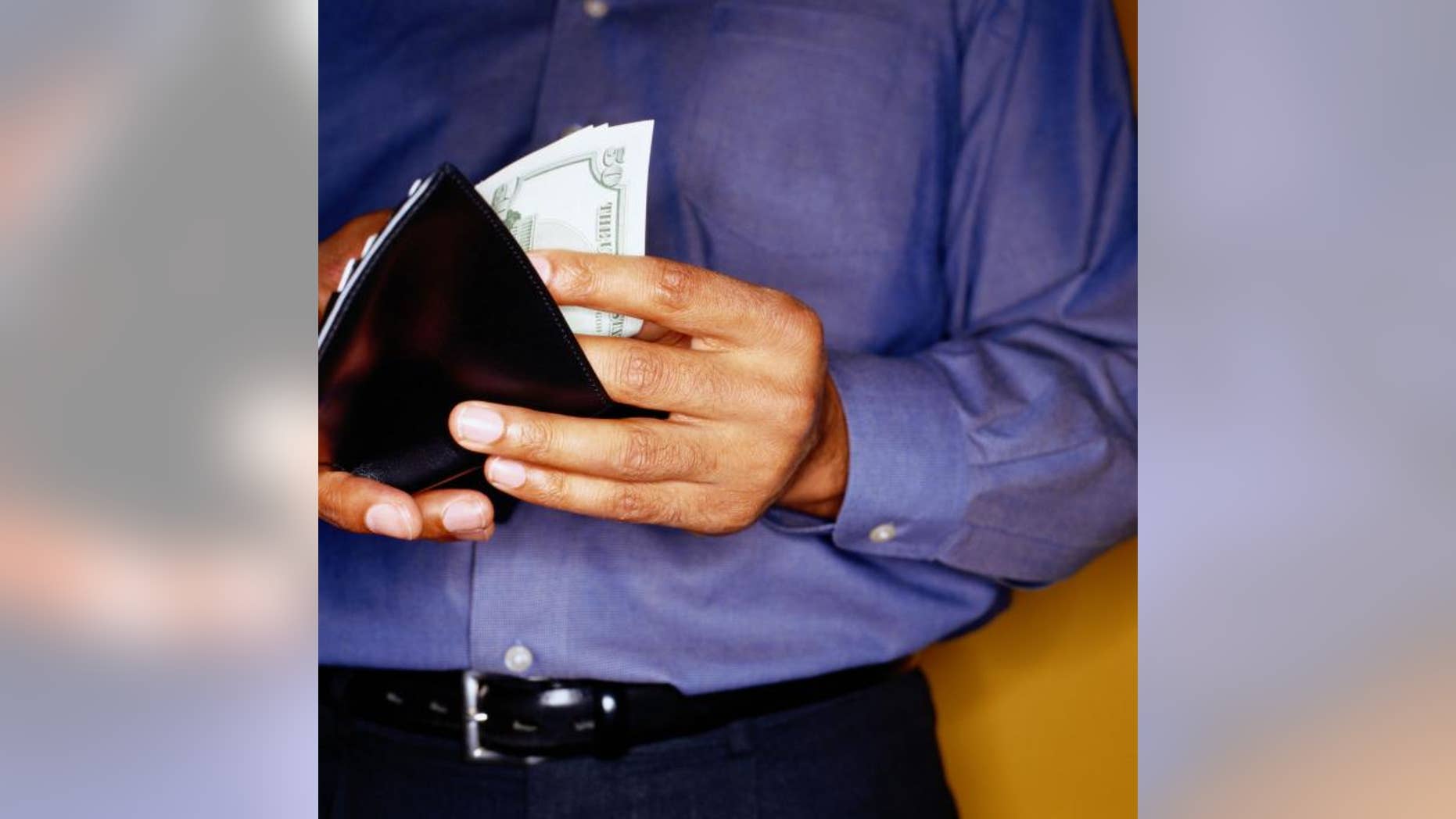 Still looking for a great last-minute Father's Day gift? Consider buying Dad a wallet. Unless he just got himself a new one, your father's current wallet is busting at the seams like George Costanza's.
Even if it's not falling apart, it's still possible Dad is using the wrong wallet for his lifestyle. Is his change always falling out? Does he need more room for cards? Does his wallet make a loud, annoying Velcro noise every time he opens it up to take out some cash?
If you answered "yes" to any of the previous questions, you're well on your way to determining which kind of Dad you have, and therefore, which kind of wallet he needs. Let's start with …
Classic Dad just wants something that's comfortable, not too flashy, and maybe holds his lottery tickets along with some cash and cards. It can't be too bulky either, because he plans to sit on it for several years to come. (Pictured: Allett's Classic Original Leather Wallet, $34.95.)
Collector Dad carries credit cards, debit cards, cash, loyalty cards, ticket stubs, receipts, a Dunkin Donuts gift card, and sometimes a key to the garage. And you better believe he's not leaving the house without several pictures of his kids. (Pictured: Fossil's Ingram Traveler, $40.)
Fancypants Dad is always dressed to the nines in his fancy pants. He doesn't have much room in there for his wallet, so he keeps it in the inner breast pocket of his equally fancypants jacket. (Pictured: Aspinal of London's Breast Pocket Wallet, $175.)
Sleek Dad has been known to choose form over funtion, but the two aren't mutually exclusive. A card case holds everything he needs and nothing he doesn't — and looks good doing it. (Pictured: Cole Haan's Whitman Card Case With Money Clip, $68.)
Minimalist Dad doesn't want to carry every little receipt or coffee-shop punch card he's handed; Minimalist Dad only has room for bills … and maybe an ID or a credit card, if he even uses such things. (Pictured: Woodchuck's Bamboo Money Clip, $44.99)
Outdoorsy Dad is a biker or a hiker or a fisherman, and at one time or another, he's needed to dry the contents of his wallet with a hairdryer on the kitchen counter. Make sure he never has that problem again. (Pictured: Bellroy's Elements, $99.95.)
Worldy Dad travels for both business and pleasure. But even when he's home, he's always got his passport at the ready. You know this because he pulls it out every chance he gets, even when nobody's asking to verify his identity. (Pictured: Made in Mayhem Clark Chocolate Wallet, $120.)