Self magazine features plus-size model Tess Holliday on first digital cover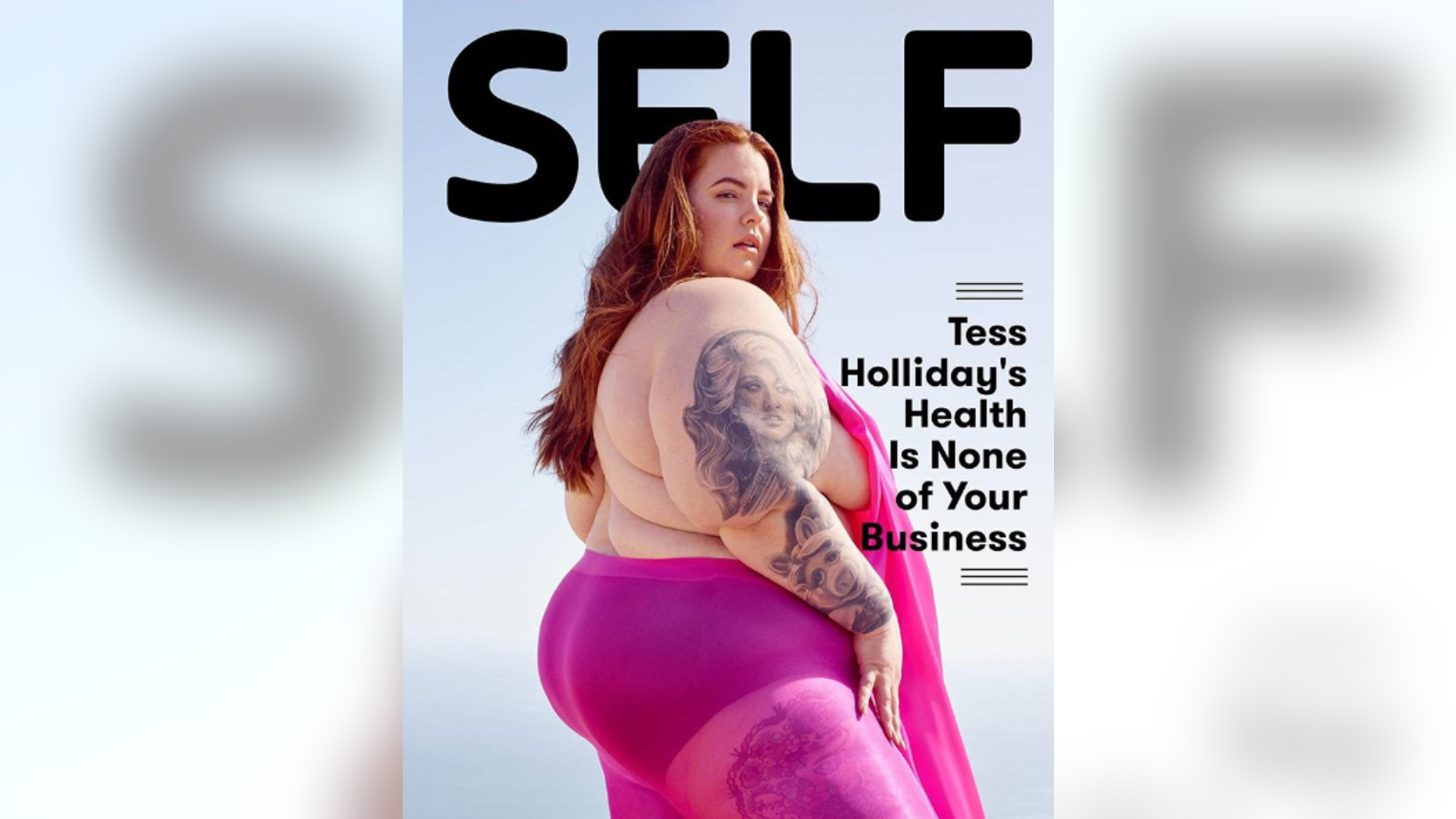 Self Magazine debuted its first digital cover this week, which showed plus-sized model Tess Holliday and told readers that her "health is none of your business."
The health and wellness magazine posted the cover to its Instagram account and included a portion of Editor-in-Chief Carolyn Kylstra's editor's letter, which explains why the publication decided to give Holliday "a platform."
"Holliday identifies as a fat woman; we chose to give her a platform because she has insightful things to say about thriving in a world that devalues bodies of size," the letter said. "We also chose to feature her because size representation is necessary, especially for a national health media brand that can help guide the conversation about what it means to be healthy and how to make health accessible."
It went on to add that a person's level of health can't be determined "just by looking at them."
"And moreover, you should know that concern trolling — using a person's perceived health to justify making them feel bad about themselves — isn't just counterproductive, it's abusive," it said.
Some commenters on the post applauded the magazine's decision, with one user writing, "Thanks for showing ALL kinds of beautiful women!" and another saying they "adore this!"
Another commenter wrote, "Thank you @selfmagazine for showing the world a range of health bodies – and encouraging people to look at the many important factors that make up a well human."
Others had a different reaction, however, with one user writing that "this is terribly unhealthy."
Another commenter said: "She's so not healthy! I think horrible to promote it. She maybe smart, and an activist but for fat and overweight shouldn't be glorified ! Bad move."
Holliday shared the cover – on which she dons a pink outfit that leaves her back and tattooed arm exposed -- on her social media account as well, saying that she was "over the moon."
"This is totally surreal to see a fat body on the cover of a health magazine," she posted.
The publication shared other pictures of Holliday from the photoshoot as well, in which she sports different outfits.