Russian law student fed up with 'manspreading' allegedly dumps bleach on passengers in viral video
A Russian activist has taken a stand against "manspreading" on public trains by pouring a bleach solution onto the crotches of offending male passengers.
On September 25, law student Anna Dovgalyuk posted a video to YouTube of a woman walking through a St. Petersburg-area train car and pouring the chemical solution from a water bottle onto the "manspreading" men's laps, The Sun reports.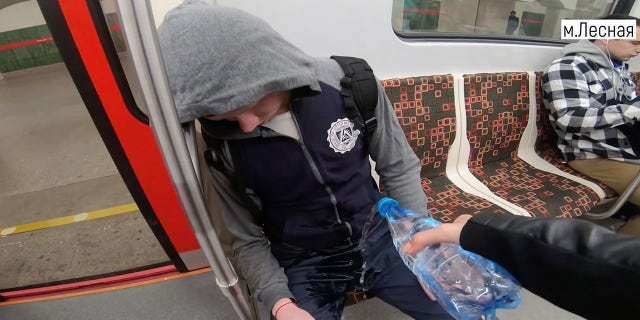 It remains unclear at this time if the woman in question is Dovgalyuk herself, though the outlet identifies her as so. There is also some question as to the legitimacy of the clip — the Russian outlet Rosbalt dismissed it as fake — but Dovgalyuk insists it is "absolutely real," according to The Sun.
The clip has since been viewed over 1.3 million times in just over a day online.
BRIDEZILLA MOCKED AFTER STRICT WEDDING RULES GO VIRAL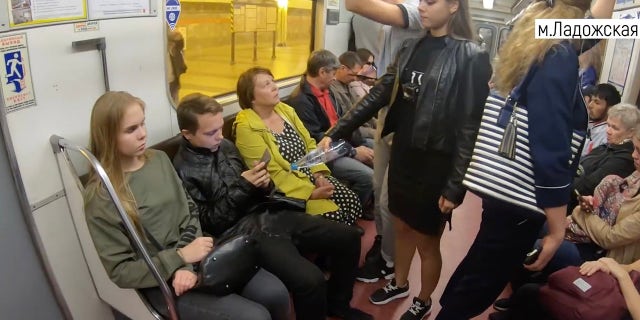 Crusading against "gender aggression," the 20-year-old activist defines "manspreading" as "the habit of some men to sit widely with their legs spread in the subway and other public transportation, this way taking up more than one [seat.]"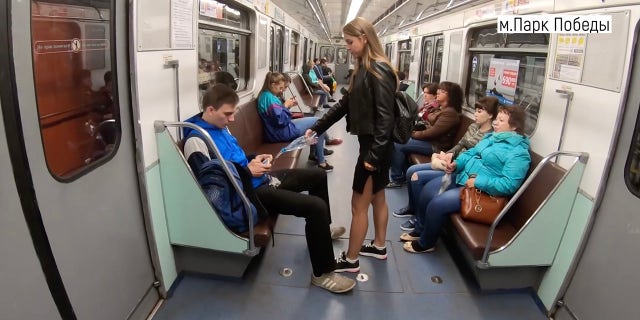 She added that the video was produced "on behalf of everyone who has to endure the manifestations of you declaring your macho qualities on public transportation."
FOLLOW US ON FACEBOOK FOR MORE FOX LIFESTYLE NEWS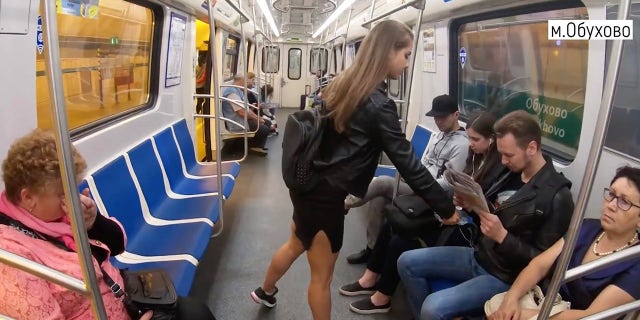 Though the student activist is likely pleased with the attention her campaign has raised, not everyone is so supportive of the stunt.
"This is not activism, this is not campaigning, this is ASSAULT!!! Even if the video is set up it's still outrageous and I hope it doesn't inspire copycat behaviour!" a critic wrote on Twitter.
Dovgalyuk has previously made headlines for flashing her underwear to commuters to protest upskirting laws in Russia, Metro reports.