Reddit user asks if he was wrong to demand his 'conservative' father respect his new stepson's pronouns
Stepgrandfather reportedly said he won't participate in grandchild's gender identity 'delusions'
A man has taken to Reddit's AITA ("Am I the A-----e") community to ask if he's wrong for making a demand of his own father regarding gender pronouns.
In a post titled, "AITA for demanding my father respect my stepson's pronouns?" a Redditor who goes by the name "Dad-that-stepped-up" wrote that he recently married an "absolutely wonderful woman" — and in the process, gained "an even more wonderful son."
His stepson "Cole" — the Redditor said he changed the child's name for the post — identifies as "non-binary," the man said and uses the "they/he pronouns."
REDDIT POST ABOUT GROWN KIDS REVEALS PARENTS' BIGGEST REGRETS — AND IT'S NOT WHAT YOU THINK
(Note: In an answer to a question under his post, the Redditor noted that Cole is 13 years old.)
The Redditor wrote that he himself "of course [has] no issue with this" and supports his new son fully, as does the boy's mother and "most of the family."
He continued, "The past few months have been spent introducing Cole to my side of the family with all being very welcoming to him."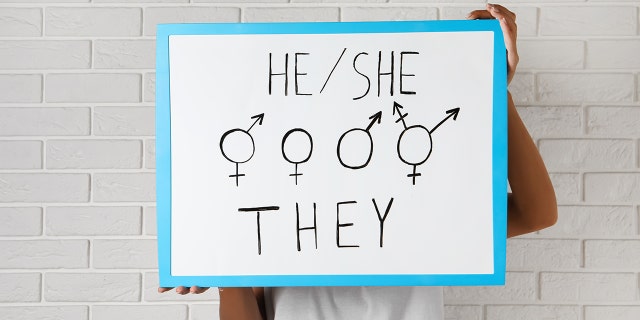 "All except my dad," he noted — whom he called "a bit conservative."
"I wouldn't call him a bad guy," he said of his father, adding that his dad is "stubborn" and rooted in "his own ways."
Initially, he said his dad was "very excited" to meet the boy.
Before their meeting, he wrote, he made sure Cole understood that his dad "may not be the most supportive of people" and that seeing the father is "entirely up to him [Cole]."
REDDIT USER REMOVES TEENAGER'S DOOR AFTER GIRL WON'T STOP SLAMMING IT, IS LABELED 'EMOTIONALLY ABUSIVE'
Young Cole indicated that he would like to meet his stepgrandfather, wrote the Redditor, "but I remind him he can opt out at any time."
All seemed to go well at first, the poster continued.
"The two hit it off, everyone's having a good time, all seems to be well," he wrote.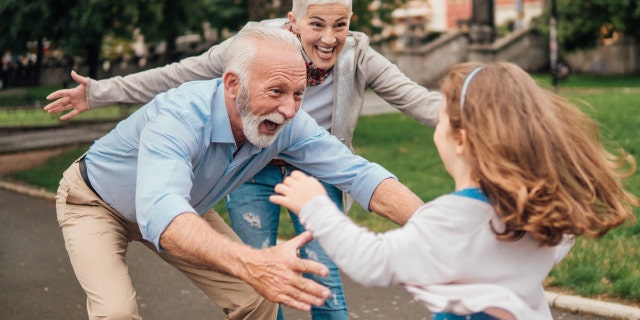 "Then, my dad points to a pin Cole had been wearing that had 'he/they' on it," he said.
The dad "ask[ed] what it meant" — and Cole told him that "those are his pronouns."
The Redditor continued, "My dad responds back [by] saying that he didn't believe in all that 'pronouns nonsense' and that Cole was not a boy."
He and Cole were "taken aback," the Redditor added, but then said he stated "firmly and calmly" that Cole preferred to be called by "he or they."
"He's not being outright malicious."
The Redditor also said, "Cole isn't too phased, thankfully, so we just continue on like nothing happened."
REDDIT USER ASKS HER ADULT DAUGHTER TO PAY HALF THE MONTHLY RENT AND UTILITIES – FAMILY DRAMA ENSUES
"Pops is pretty conservative and Cole knew as much going into this so both of us expected him to be a bit resistant," he added.
"He's not being outright malicious — he does see Cole as a grandson, he's just too stubborn to refer to Cole by 'he/they.'"
The stepgrandfather "continually calls Cole a girl" and by "she/her pronouns," which was starting to make Cole "very uncomfortable," the Redditor said.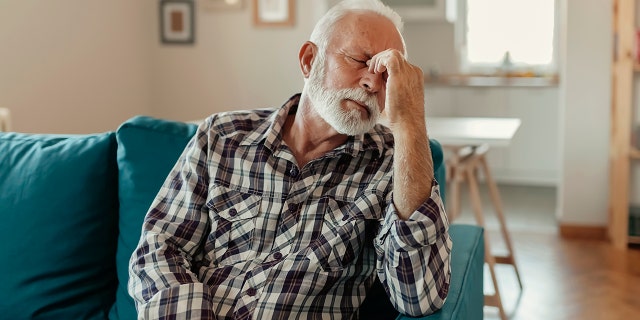 The Redditor told Cole to "wait in the car while I have a private conversation with my dad," he wrote.
"I immediately tell my dad what he did was not cool," he said.
His dad asked him why he was saying that, he said, and "I try to keep my composure while explaining that Cole is a boy, full stop." Cole deserves" to be referred to as such," he noted.
"Dad isn't budging, though, and says while he seems like a nice kid, he's not partaking in Cole's 'delusions,'" he continued
He also said, "It's pretty clear being polite wasn't going to cut it, so I had to be blunt with him [his father]."
REDDIT USER BREAKS HEARTS WHEN HE SHARES NOTE FROM FOSTER DAUGHTER: 'PLEASE LOVE ME'
He added, "I told him to either use 'he/they' when referring to Cole or he can forget about seeing either of us."
He also wrote, "My dad doesn't like this one bit, but I stand my ground."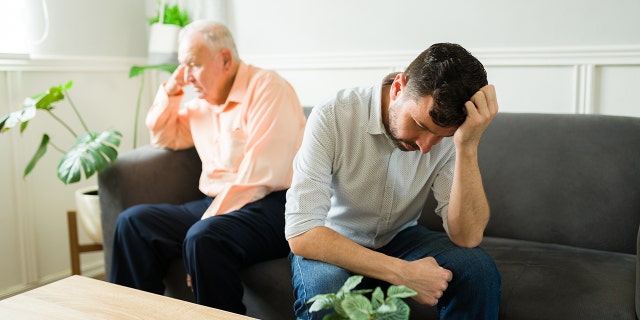 The Redditor said he told his father that "he's welcome to give me a call if he's ready to treat Cole with the respect he is due."
He added, "During the ride home, I am absolutely apologetic to Cole for all this. My dad is family like anyone else, but he has no right talking to Cole like that."
"Part of me worries I was too harsh."
He also wrote, "Part of me worries I was too harsh."
Fox News Digital reached out to a psychologist for input on the contentious family issue.
On the AITA subreddit, people on Reddit can reply to posts and indicate the poster is "NTA" ("Not the A-----e"), "YTA" ("You're the A-----e"), "NAH" ("No A-----e Here") or "ESH" ("Everyone Sucks Here").
On Reddit, most commenters deemed the Redditor "NTA."
REDDIT POSTER SAYS RECENT 'STRUGGLES' PROMPTED DAD TO SAY 'LOVE YOU' MORE – IT 'MEANS SO MUCH'
"You've demonstrated very clearly to Cole that you are on their side when it comes to their gender identity and that means a lot to queer kids," posted one commenter.
"You are never too harsh if someone is unwilling to learn or educate themselves," the commenter continued.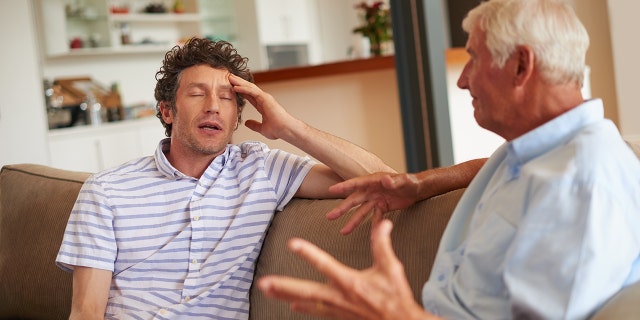 "At the end of the day, its about basic respect and your Dad is choosing to disrespect Cole," the same user added.
Another commented, "I also think NTA, but, at 85 I can't even imagine explaining this to my dad!"
Yet another user had a different position, stating, "Your 13-year-old son holds the belief that he is not a male or a female, and you are encouraging it?"
CLICK HERE TO SIGN UP FOR OUR LIFESTYLE NEWSLETTER
One grandfather of three from the Midwest feels that the grandfather may be giving Cole "the great gift of reality — at such a tender age."
The grandfather said, "While many commenting on the post want to protect Cole now, what about the future? What if Cole has life-changing surgery at this young age — forever changing a female body to a male body?"
CLICK HERE TO GET THE FOX NEWS APP
He added, "At 13, I was so wet behind the ears and knew nothing of life. The grandfather was polite to Cole and interested in meeting her, but will not share the fairytale that her gender is anything but female."
The man from the Midwest also added, "The grandfather seems to me to be the only one respecting Cole by delivering the truth."