Pregnant Fox News anchor slams people offended by her maternity clothes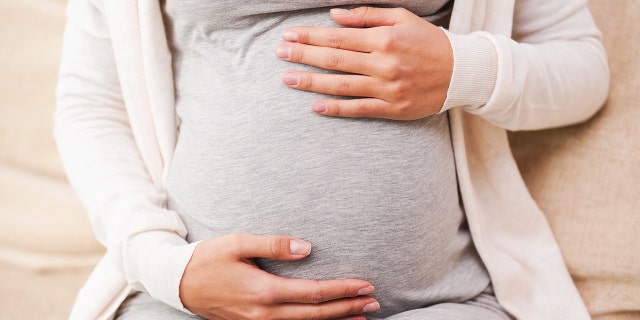 Just because news anchors are in the public eye doesn't give people the right to criticize their attire. So when "Good Day Chicago" host Kristen Nicole received harsh criticism over her on-air maternity attire, she decided to call it out.
"LET ME SAVE YOU SOME TROUBLE: My email address is Kristen.Nicole@foxtv.com, but if you're writing to tell me that you're offended by the sight of my baby bump, don't hold your breath waiting for a response. It's not coming. I wear this dress probably once a month. No one has EVER had a problem with it. Wear it almost 8 months pregnant?? Whoa...disgusting, right? (insert massive eye roll)," Nicole wrote in a Facebook post.
The nearly eight-month-pregnant news anchor reportedly received multiple emails from viewers who had a problem with a dress she wore on TV. Nicole posted three images of herself in the purple sleeveless lace-up dress, once wearing it in 2016, once in 2017 and again on Wednesday. The only difference between the three images is that she's pregnant in the most recent photo.
NOT WEARING A BRA MAKES 'PEOPLE ASSUME BAD THINGS,' HIGH SCHOOL STUDENT TOLD BY SCHOOL ADMINISTRATOR
The anchor said she received three separate emails Wednesday, all with comments on her attire. One from a woman accusing her of wearing a fake baby bump to "boost ratings," another asking "when will you start wearing dresses fit for pregnancy" and then the last from a person telling her to "stop wearing tight dresses — they don't do you any favors," according to AOL.
Nicole addressed the people in her Facebook post: "To Karen, Gene and Sabrina who wrote to me today, use your time better. Pay someone a compliment. Do a good deed," she wrote.
She also expressed her gratitude to those who've been supportive.
"To everyone else who has sent messages of congratulations and well wishes, you are keeping me motivated through these last 6 weeks," she said. "We're finally in the home stretch! I have had a healthy, comfortable, stress free pregnancy. My husband, son and I are beyond excited to meet our new addition. Thank you for being a part of our journey!"
FOLLOW US ON FACEBOOK FOR MORE FOX LIFESTYLE NEWS
This isn't the first time a pregnant on-air personality has been shamed for her clothes. Just last week, a Canadian meteorologist clapped back at the people who called her maternity attire "disgusting."
"I'm a firm believer that my body and your body is no one's business but your own," she said of the hurtful comment.