'Pompeii of the Americas' reveals Mayans operated differently than people long thought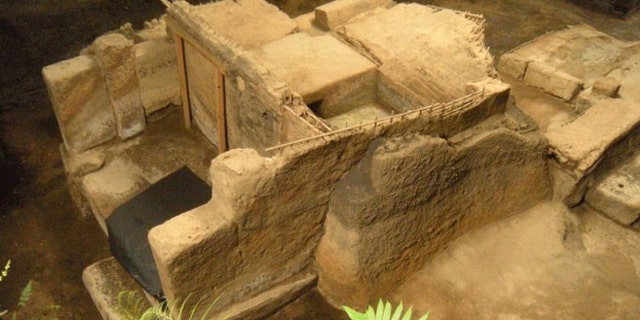 New evidence from an archeological site in El Salvador is turning what for decades has been common thinking among scientists on its head.
Archaeologists have long said that the Mayan empire maintained its wealth and power exerting strict control over the trade, customs and cultures of the people they ruled. New evidence from Cerén, an archaeological site close to San Salvador, however, is casting doubt on that theory.
Discovered in 1976 by University of Colorado anthropologist Payson Sheets, Cerén – also called the "Pompeii of the Americas" – has been revealing new secrets for decades, but recent discoveries point to the fact that residents had plenty of freedom to make crucial decisions about family organization, religion and food crops.
One example of this is the presence of the sacbe, or small road that connected a yucca crop to an area full of houses and public buildings. Researchers also found other crops divided in parcels between the city and the field.
"These small plantations did not follow a standardized process: some crops were better maintained than others, or followed different orientations. That means they had different owners, not a sole owner, and that is only possible if Cerén's inhabitants had social independence," Roberto Gallardo, an archaeologist with El Salvador's Dr. David J. Guzmán National Anthropology Museum, told Scientific American.
The layout of the community led researchers to believe that instead of Mayan emperors planning out their lives, decisions instead were made by people in pockets of power.
"We believe the elderly had an important vote about how certain decisions should be made, such as the construction of the road," said Rocío Herrera, a researcher with the Archaeology Department at El Salvador's Ministry of Culture. "But besides that, everything seems to indicate that they were not dominated by an elite authority."
Archaeologists have so far excavated 12 buildings, living quarters, storehouses, workshops, kitchens, religious buildings and even a community sauna that were buried in time when the nearby Loma Caldera volcano erupted around 660 A.D.
The site was originally uncovered in 1976 by a bulldozer leveling ground for a government agricultural project. Two years later, Sheets, after radiocarbon dating was performed, concluded that the buried village was ancient. Archaeologists added that research at the site will go on for years.
In 2011, crews for the University of Colorado discovered corn cobs, leftover logs, paths and ditches in one of the first signs of widespread agriculture in the region.
Roberto Gallardo, a Salvadoran archaeologist working at the site, said the discoveries were important because they showed the socio-agricultural order of the village.
The site shows "the methods of seeding and the different ways owners of these plots of land were planting each crop," he said. "So we see differences in the agricultural order and also differences that suggest different owners on each plot."
Like us on Facebook
Follow us on Twitter & Instagram