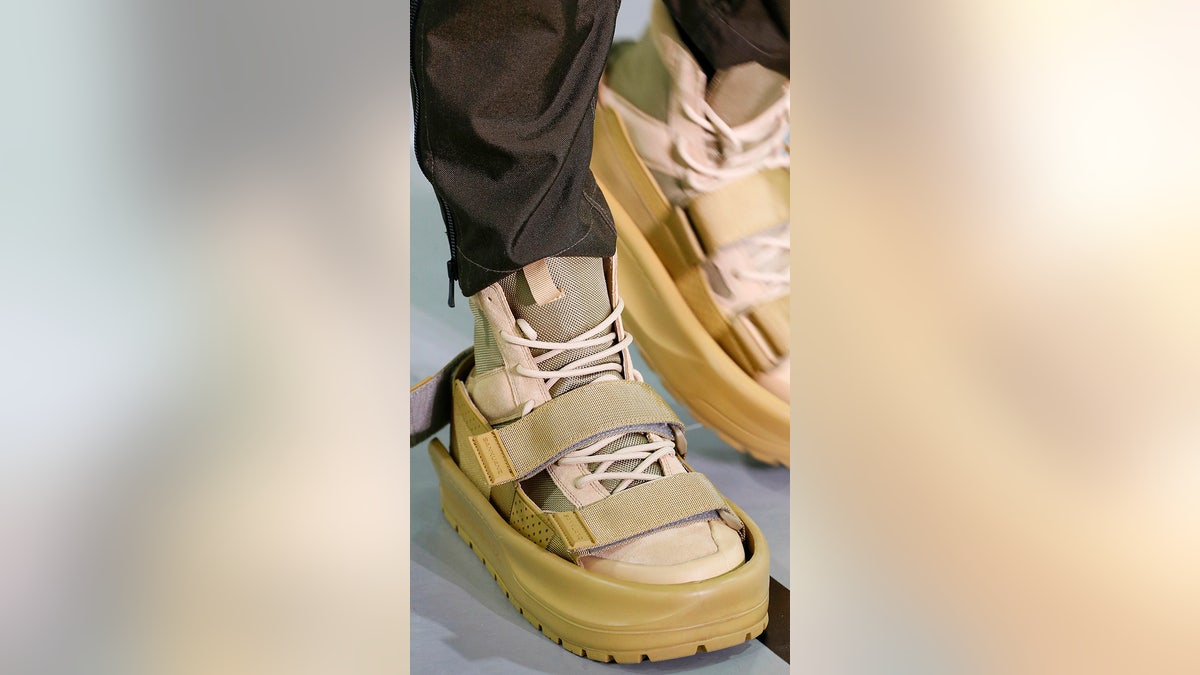 Ugly shoes have been big hits on recent runways.
Case in point: dorky dad shoes and Balenciaga's $850 fashion Crocs. (The latter sold out faster than you can say, "Wait, what?" last week.)
But none hold a candle to the new ugly-cool shoe in town.
BILL MURRAY DEBUTS 'BILL-BOTTOMS' AT CHARITY GOLF EVENT
At Men's Paris Fashion Week, Chinese fashion brand Sankuanz debuted some double-take inducing, surgical-brace-esque footwear.
The thick-soled design features sturdy Velcro straps — built to wrap around your already-shoe-wearing foot.
Yes, that's right: These are shoes for your shoes.
MICROBLADING: THE FACE TATTOO YOU'LL ACTUALLY WANT TO GET
And what problem-solvers they are! Kicks too fly to touch the ground? Check. Holes in your soles and shallow puddles abounding? Check. Overcome with the urge to be snapped by a street photographer? Check!
Sadly, some fashion lovers aren't fully appreciating the many practical applications of this design. Or as one commenter put it to The Sun, "What in the sweet orthopedic hell is this ----"?
FOLLOW US ON FACEBOOK FOR MORE FOX LIFESTYLE NEWS