Oklahoma City recruits bilingual teachers in Puerto Rico to address growing Latino population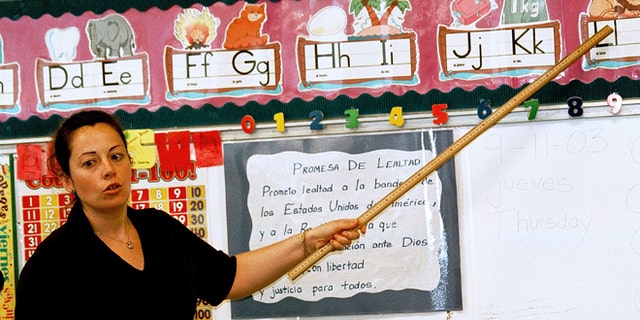 OKLAHOMA CITY (AP) – A new group of bilingual teachers is joining the Oklahoma City Public School District.
The district's Human Resources recruiting team traveled to Puerto Rico to recruit, interview and hire bilingual teachers to support the district's growing Spanish-speaking student population and diversify the district.
Fourteen teachers from Puerto Rico are joining the district just in time for the start of school Aug. 3. Through the support of private donors, the teachers and their family members will start their adventure in Oklahoma when their flight touches down at Oklahoma City's Will Rogers World Airport Tuesday afternoon.
Puerto Rico, a U.S. territory, has many qualified teachers who are American citizens and are familiar with the culture. Forty-eight percent of the district's 46,000 students are Hispanic and about 47 percent speak Spanish at home.
Like us on Facebook
Follow us on Twitter & Instagram