Ohio couple's 'empty nest' photos go viral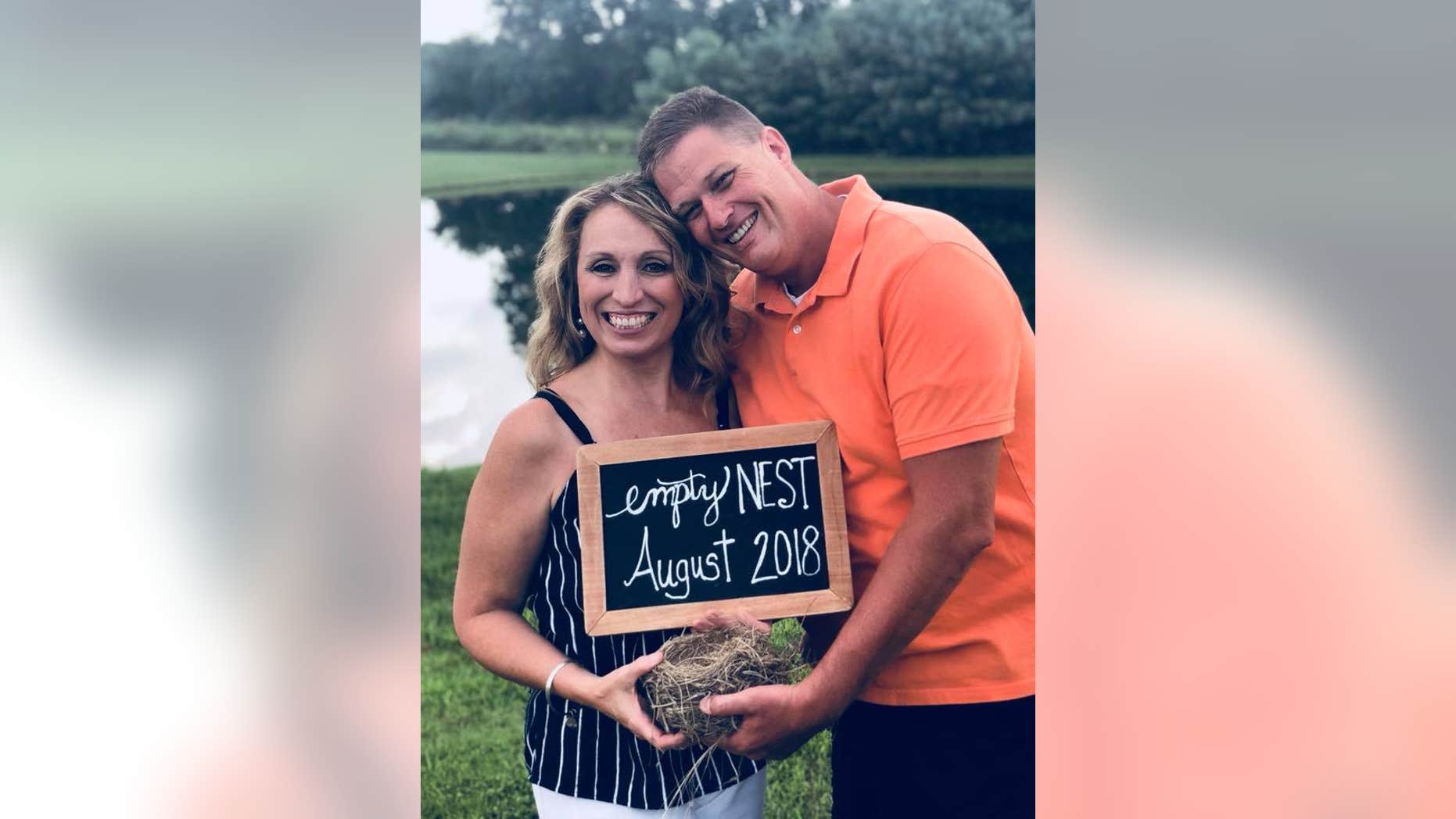 In an age of engagement and gender reveal photos, one Springboro, Ohio couple decided to commemorate their second and youngest child departing for college with images celebrating their new "empty nest" status.
The photos — which show Vicky Piper and her husband, Jeff, holding a bird's nest and a chalkboard that reads "Empty Nest August 2018" — have now gone viral, boasting 45,000 shares and nearly 200,000 reactions on Facebook as of Thursday afternoon.
The couple received an array of texts, phone calls and emails from family and friends making sure they were doing alright after recently sending their son off to school.
CHIP GAINES UPSETS 'FIXER UPPER' FANS AFTER POSTING PIC OF HOMEMADE CORNBREAD ON TWITTER: 'WHO CUT THAT?'
"When we dropped our son off, everyone was asking if we are OK, as if we had just been to a funeral. But we're good, we really are," Piper told Fox News on Thursday. "We feel confident in who [our kids] are and we know they will make good choices."
"We just have a different perspective on what that means," she added, referring to the term "empty nesters."
It's their "different perspective" that inspired Jeff to initially suggest the two take the photos.
"I thought it was the funniest thing," she said of her husband's idea.
So, the couple snapped a few photos and Piper posted them on Facebook. Piper's photos weren't public until a friend recommended she adjust her settings.
RESTAURANT BUSTED OVER SERVING PROTECTED TARANTULA TACOS
"Never in my wildest dreams did I think it would get so big," Piper said of her reaction to the now viral post. "It's crossed generational lines, to see parents doing a very millennial, trendy thing."
"We have celebrated so many milestones in our kids' lives, now we can celebrate one in ours."
"Empty nest has a bad rap, so we put a twist on it," she added. "We have celebrated so many milestones in our kids' lives, now we can celebrate one in ours."