NORAD Santa Tracker: Calls Break Record, First Lady Participates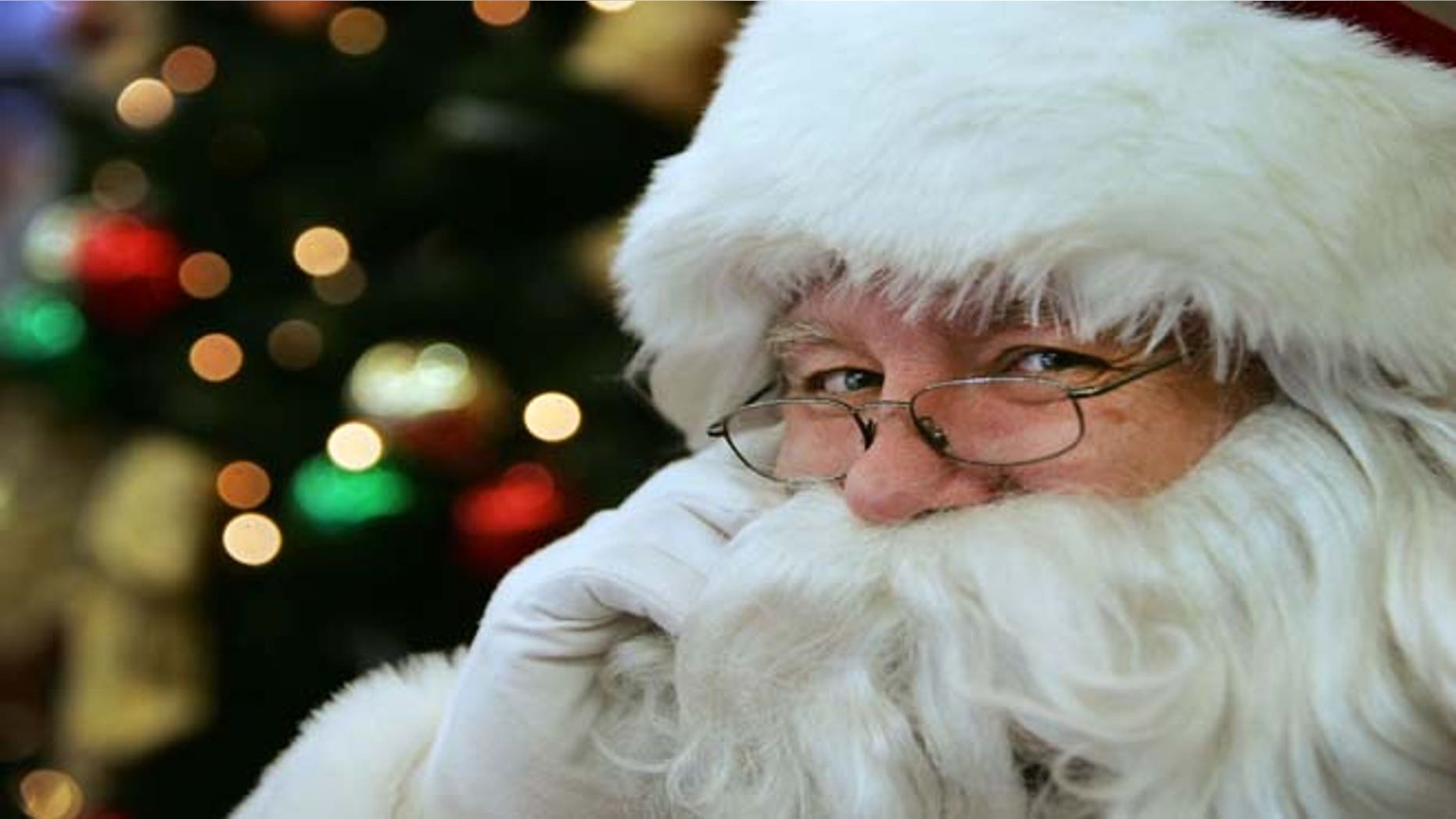 Saint Nick had a very busy 2012.
Most of the thousands of children who call the annual Santa-tracking operation at a Colorado Air Force Base on Christmas Eve ask the usual questions: "Where's Santa, and when will he get here?"
So volunteer Sara Berghoff was caught off-guard Monday when a child called to see if Santa could be especially kind this year to the families affected by the Connecticut school shooting.
"I'm from Newtown, Connecticut, where the shooting was," she remembers the child asking. "Is it possible that Santa can bring extra presents so I can deliver them to the families that lost kids?"
Sara, just 13 herself, was surprised but gathered her thoughts quickly. "If I can get ahold of him, I'll try to get the message to him," she told the child.
Sara was one of hundreds of volunteers at NORAD Tracks Santa who answered thousands of calls, program spokeswoman Marisa Novobilski said. Spokeswoman 1st Lt. Stacey Fenton said that as of midnight Tuesday, trackers answered more than 111,000 calls, breaking last year's record of 107,000.
First lady Michelle Obama, who is spending the holidays with her family in Hawaii, also joined in answering calls as she has in recent years. She spent about 30 minutes talking with children from across the country, telling some who asked that her favorite toys growing up were Barbie dolls and an Easy Bake oven.
She also received an invitation to visit an 11-year-old boy in Fort Worth, Texas, and a request to put her husband on the phone. "He's not here right now. But you know what, I will tell him you asked about him. OK?" she replied.
The North American Aerospace Defense Command, a joint U.S.-Canada command responsible for protecting the skies over both nations, tracks Santa from its home at Peterson Air Force Base.
NORAD and its predecessor have been fielding Christmas Eve phone calls from children — and a few adults — since 1955. That's when a newspaper ad listed the wrong phone number for kids to call Santa. Callers ended up getting the Continental Air Defense Command, which later became NORAD. CONAD commanders played along, and the ritual has been repeated every year since.
After 57 years, NORAD can predict what most kids will ask. Its 11-page playbook for volunteers includes a list of nearly 20 questions and answers, including how old is Santa (at least 16 centuries) and has Santa ever crashed into anything (no).
But kids still manage to ask the unexpected, including, "Does Santa leave presents for dogs?"
Based on reporting by the Associated Press.
Follow us on twitter.com/foxnewslatino
Like us at facebook.com/foxnewslatino