Newlyweds return home to find AirBnB guests having cocaine-fueled orgy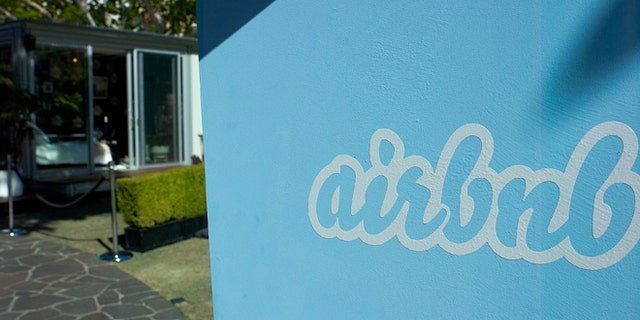 What was supposed to be the happiest day of a young couple's lives turned into a nightmare thanks to some hard-partying AirBnB guests.
Francisco Peres and Justine Smith tied the knot on New Year's Eve and held a small ceremony before returning to their Montreal apartment for their first night as a married couple.
The couple, who regularly rents out a spare room on AirBnb for some extra cash, told the New York Daily News they decided to go through with the booking even on their wedding night because they needed the money.
But when they returned, the newlyweds found their apartment in shambles – half the food in their kitchen was eaten and the living room filled with garbage – and the renters nowhere to be found. Instead of cleaning up the mess, they decided to wait until the morning and go to bed.
Shortly after retiring for the night, the couple heard the renters come back to the apartment with a few other people. Then, they said, they saw the intruders cutting up lines of cocaine and moments later heard them having very loud sex in the bedroom next to theirs and in the living room.
"Dude, it was my wedding night and someone in the apartment had a lot of sex and it wasn't me!," Peres said, according to the Daily News.
The next morning, the newlyweds ventured out into their living room to be accosted by a naked couple on their couch asking "who are you?" and found their guests in the spare bedroom along with another person.
The AirBnB guests profusely apologized for the cocaine-fueled orgy that took place the night before helping Peres and Smith cleanup the apartment.
"They said things got out of hand. We're not even sure what their relationship was to the other people, whether they were friends or just people they met while they were out," Smith said, according to Buzzfeed. "They did a pretty good job. No deep cleaning, but they did take out all the garbage and moved the furniture back. I was pretty impressed."
The renters also left the couple a five-star rating on AirBnB's website and a note praising their hosts and apologizing for their behavior.
"Sorry for being such bad guests. We have no excuses for our behavior," the note said. "We were honestly just f***ed up. Congratulations on your wedding!"
AirBnB have since banned the partying guests and offered to pay for the newlywed's semen-stained carpet.
Like us on Facebook
Follow us on Twitter & Instagram