New Mexico State University offering discounted tuition to students from Mexico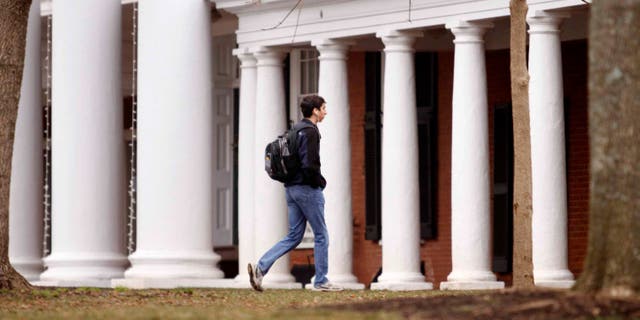 Faced with a declining enrollment and decreased revenues, New Mexico State University has begun a program that is offering Mexican students tuition at less than half the usual out-of-state rate.
Qualifying students from Mexico will now pay an estimated tuition of $4,691 per semester for undergraduate and $3,975 for graduate studies. The rate is about 1.5 times what New Mexico residents pay.
"NMSU has a lot to offer students from Mexico, and we know these students have a lot to offer us in terms of their backgrounds, experiences and diversity," said NMSU Chancellor Garrey Carruthers in a press release. "I want to thank our Board of Regents, New Mexico Secretary of Higher Education Barbara Damron and others who supported the launch of this program, which began as a notion during a meeting in Chihuahua organized by the Legislative Finance Committee and State Senator John Arthur Smith."
NMSU believes that Mexico is a fertile market for the school, which has seen in recent years enrollment rates drop and revenue decline. School officials believe that the program is likely to boost grad students to 20 percent of total enrollment — from the current 14 percent.
"Mexico is typically one of the top three countries sending international students to NMSU, with approximately 175-200 studying at both the graduate and undergraduate level annually," Cornell Menking, the associate provost for International and Border Programs. "Despite NMSU's long history of being a popular destination for students from Mexico, the Descubre Program is designed to attract still more Mexican students to the university."
NMSU is not the first U.S. university to offer a reduced tuition for students from Mexico. The University of Texas at El Paso, which overlooks the Mexican border and Ciudad Juarez, has for years offered in-state tuition to students who graduate high school in the Mexican state of Chihuahua.
Like us on Facebook
Follow us on Twitter & Instagram