New dad tricks family with gender reveal prank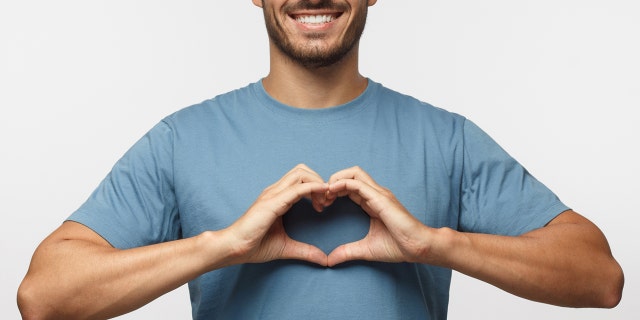 One joyful new father pulled quite the prank on family and friends at the hospital soon after he and his wife welcomed a new baby; the man was all smiles as he duped loved ones into thinking they had had a son, before quickly confirming that the couple were in fact parents to a daughter.
Earlier this week, Instagram account @GenderRevealVideos shared footage of the emotional hijinks to the social media platform, in a clip that has since been viewed over 54,000 times.
MOM CELEBRATES TRANSGENDER SON WITH GENDER-REVEAL BIRTHDAY PHOTO SHOOT
In the footage, the new dad beams as he approaches family and friends gathered in a waiting room at the hospital, evidently en route from his wife Daniella Moneta's room.
Slowly unzipping a black sport jacket, the dad reveals a blue T-shirt, evidently to signal the birth of a boy, before unzipping the coat the whole way to reveal the text - "It's a girl!"
The fake-out immediately sends the crew into a frenzy, and the group erupts in happy hysterics, celebrating the new (female) addition to their brood.
FOLLOW US ON FACEBOOK FOR MORE FOX LIFESTYLE NEWS
Though the ploy came as a complete shock to the couple's family and friends, Daniella has since revealed that the plan had long been in the works ahead of the baby's birth.
"I just wanted to play a little trick on our families. I knew once they saw a blue or pink shirt they would know right away if it was a boy or girl, so I figured, why not trick them a little?" the new mom told Popsugar. "I made two shirts because my husband and I didn't know what we were having either."
Instagram commenters, meanwhile, reported that they were largely surprised and delighted by the playful gender reveal.
"I think this is super cute," one fan wrote.
CLICK HERE TO GET THE FOX NEWS APP
"He fooled me," another agreed.
"Maybe they already had a lot of boys in the family?" another wondered, questioning why the couple's family and friends appeared to be so much more thrilled by the confirmation that the baby was a girl.