Nevada Latinos Graduating More, Earning Less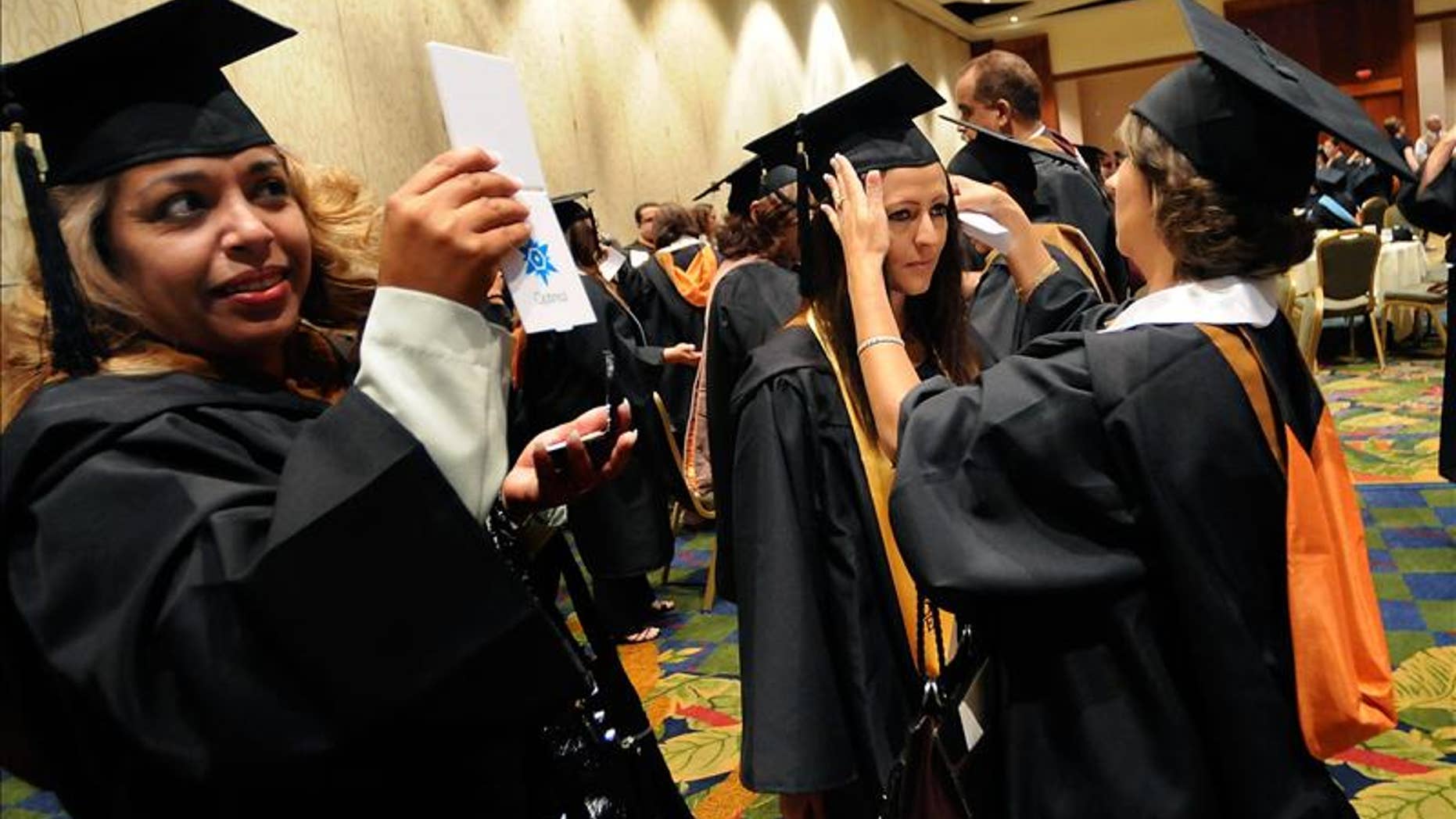 Nevada Latinos are earning less than their non-Hispanic counterparts – even though more of them are graduating high school, a recent study by the University of Nevada, Las Vegas says.
Members of a panel that included Democratic state Sen. Mo Denis and Latin Chamber of Commerce President Otto Merida said Hispanics face a myriad of problems, including underfunded schools and parents who are not very involved in schools. They are also more likely to receive public assistance.
More than 60 percent of Hispanics graduated last year, the highest rate in seven years, said Jeremy Aguero of Applied Analysis, a Las Vegas research firm. Yet Hispanics earn on average $8,500 less than most Nevadans each year, or less than $43,000, Aguero said.
Hispanics accounted for one-fourth of Nevada's population in 2010, according to Census data.
Their lack of educational achievements suggest that many Hispanic students are not employable after they graduate from high school, Aguero said. Only 8 percent of Nevada business owners are Hispanic.
Part of the problem is that Hispanic parents often don't understand the education system because they did not go far in school, said history professor Maria Casas. She said her Hispanic parents urged her to do housework over homework when she was a student.
Hispanics are influencing Nevada's culture because there are so many of them, the panelists said. Hispanics represent a growing number of Nevada students and blue collar workers.
"The biggest contribution Latinos make to Las Vegas is our labor," Casas said.
Merida said Hispanics must be prepared to take a more active role in politics. Both Republicans and Democrats are courting Hispanic voters in advance of the 2012 elections.
Based on reporting by The Associated Press.
Follow us on twitter.com/foxnewslatino
Like us at facebook.com/foxnewslatino