Nebraska program targets at-risk Latino boys hoping to prevent them from joining gangs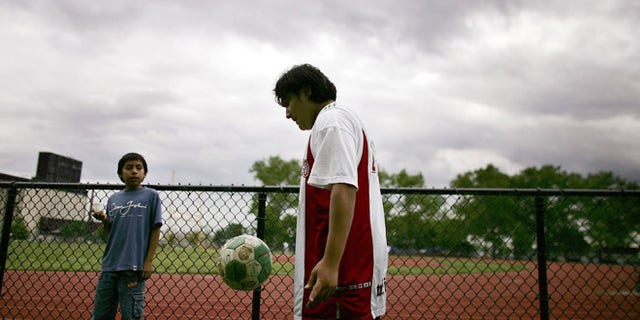 NEWYou can now listen to Fox News articles!
LINCOLN, Neb. (AP) – Officials hope a community program serving at-risk Latino boys in Lincoln provides them with a positive outlet that prevents them from joining gangs.
Joven Noble, which is Spanish for "noble youth," is grant-funded and one of several citywide programs working to identify children most susceptible to gang influence, the Lincoln Journal Star reported. City officials say programs like Joven Noble can help the foothold gangs have in the area.
Police have so far identified more than 30 gangs in Lincoln, with a total of 900 known members or associates, Chief Jim Peschong said. Gang-related crime increased last year after dipping in 2012 and 2013. Peschong said he plans to add two investigators to look into reports of gang activity by this fall.
Joven Noble is aimed at helping provide support for children between 10 and 18 and getting them to discuss with others problems they may be facing. Outside of weekly workshops, program officials say they'll organize soccer games, help the boys with schoolwork and connect them with mentors.
"They're looking for acceptance or a family that accepts them," said Ryan Dvorak who works with boys entering the juvenile justice system for the first time through Operation Tipping Point. "If they're not getting it from society and the family at home, they go out and they try to find it elsewhere."
A smaller-scale Joven Novble in Omaha has had a visible effect on the lives of its graduates, said Salvador Hernandez, who started the program about 2 1/2 years ago.
Many of the boys in his group come from the juvenile justice system, he said. Although he hasn't been able to track whether graduates of the program get into trouble again, he said he's seen positive outcomes.
A recent graduate called Hernandez to come to his high school graduation. The young man had previously been kicked out of several schools and was on probation when he was 14.
"The choices he was making could have led him down the path of being incarcerated," Hernandez said of the now 19-year-old.
Like us on Facebook
Follow us on Twitter & Instagram