Narcisco Rodriguez Brings High Fashion to the Everyday Woman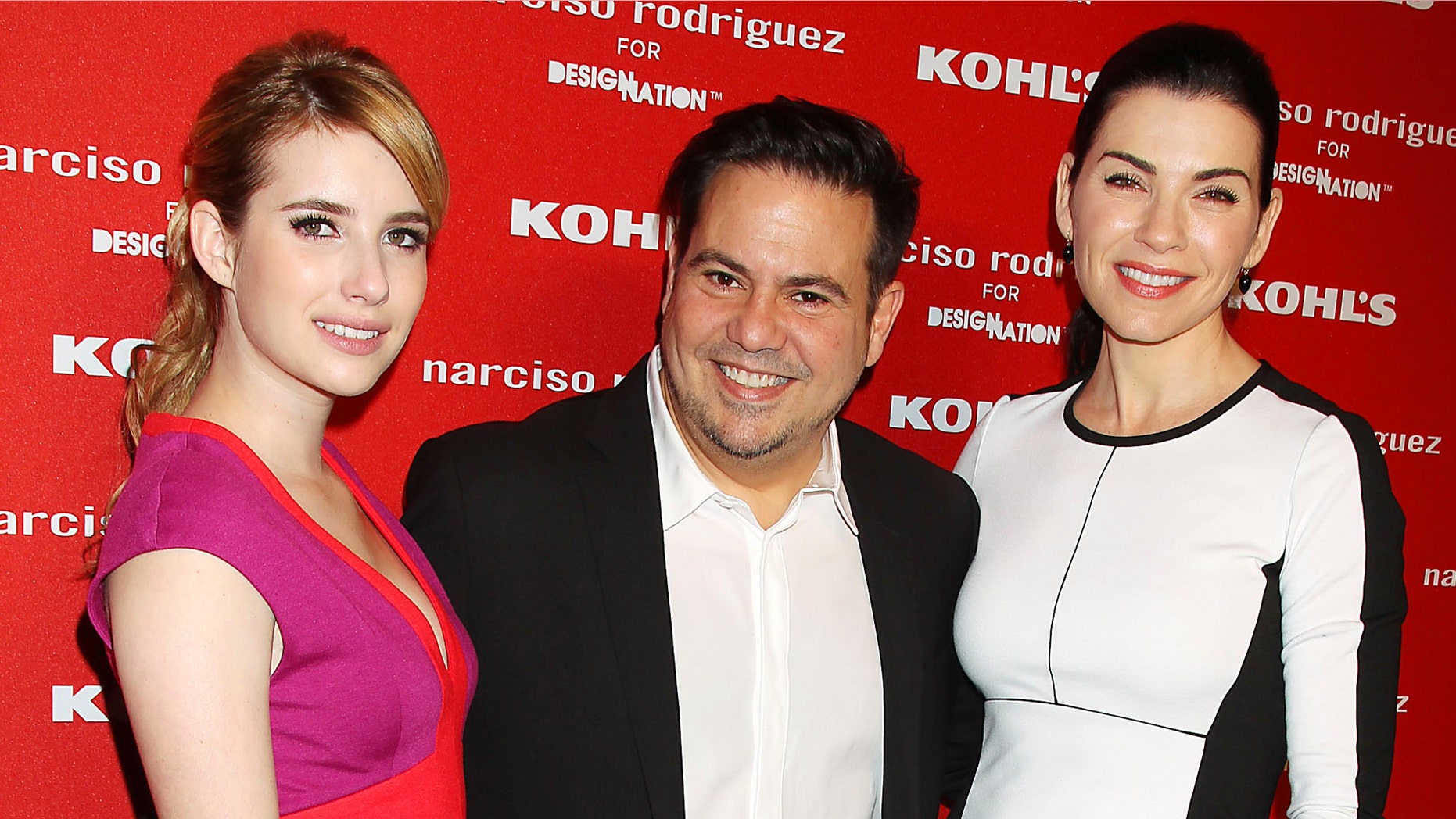 New York – Cuban-American Narciso Rodriguez is the latest designer to make high fashion affordable for everyone.
Rodriguez was selected as the first designer to be a part of Kohl's department stores new DesigNation program, a series of designer collaborations that will  features styles inspired by faraway lands.
Drawing upon his celebrity clientele fan based, Rodriguez gushed about his new collection at an event Wednesday night in New York.
Accompanied by famous pals Katie Holmes and Julianna Margulies, Rodriguez launched the limited-edition collection that will be available at the affordable national retailer Nov. 7.
"Narciso is a friend and I'm really excited to be here to support him," Holmes told reports at the event's red carpet.
"I think it's wonderful what he's doing and I've been a fan of his for a long time and it's an honor to be here. It's always an honor to wear his clothing," she said.
Rodriguez drew inspiration from Istanbul for the his line that is launching the DesigNation program.
Naming the famous Turkish temple Hagia Sophia as an inspiration, Rodriguez said his goal with the collection was to marry elements of Turkish culture with his typical architectural construction.
"The Good Wife" actress Margulies said she not only is a fan of Narciso Rodriguez, she regards him as family. "Seventeen years ago, I met Narciso and I took him to his first CFDA Awards. I was his date. ... It's a history. He was at my wedding, he was there the day my baby was born. We're family."
Emma Roberts said she also appreciated the accessibility of the collection for Kohl's.
"I love when these big designers are collaborating with places to make their stuff more accessible to everybody and also just making kind of more everyday pieces because so many of these designers I love, but they do these gowns that you can't exactly wear to the supermarket."
She said her eye was on Rodriguez's "cute" pajama pant that she'd wear out in the daytime.
Rodriguez for DesigNation will be available in Kohl's stores on Nov. 7. In the spring, Derek Lam takes over the program for a collection inspired by his trip to Brazil.
Based on reporting by the Associated Press.
Follow us on twitter.com/foxnewslatino
Like us at facebook.com/foxnewslatino