Mother and daughter crowned beauty queens at same pageant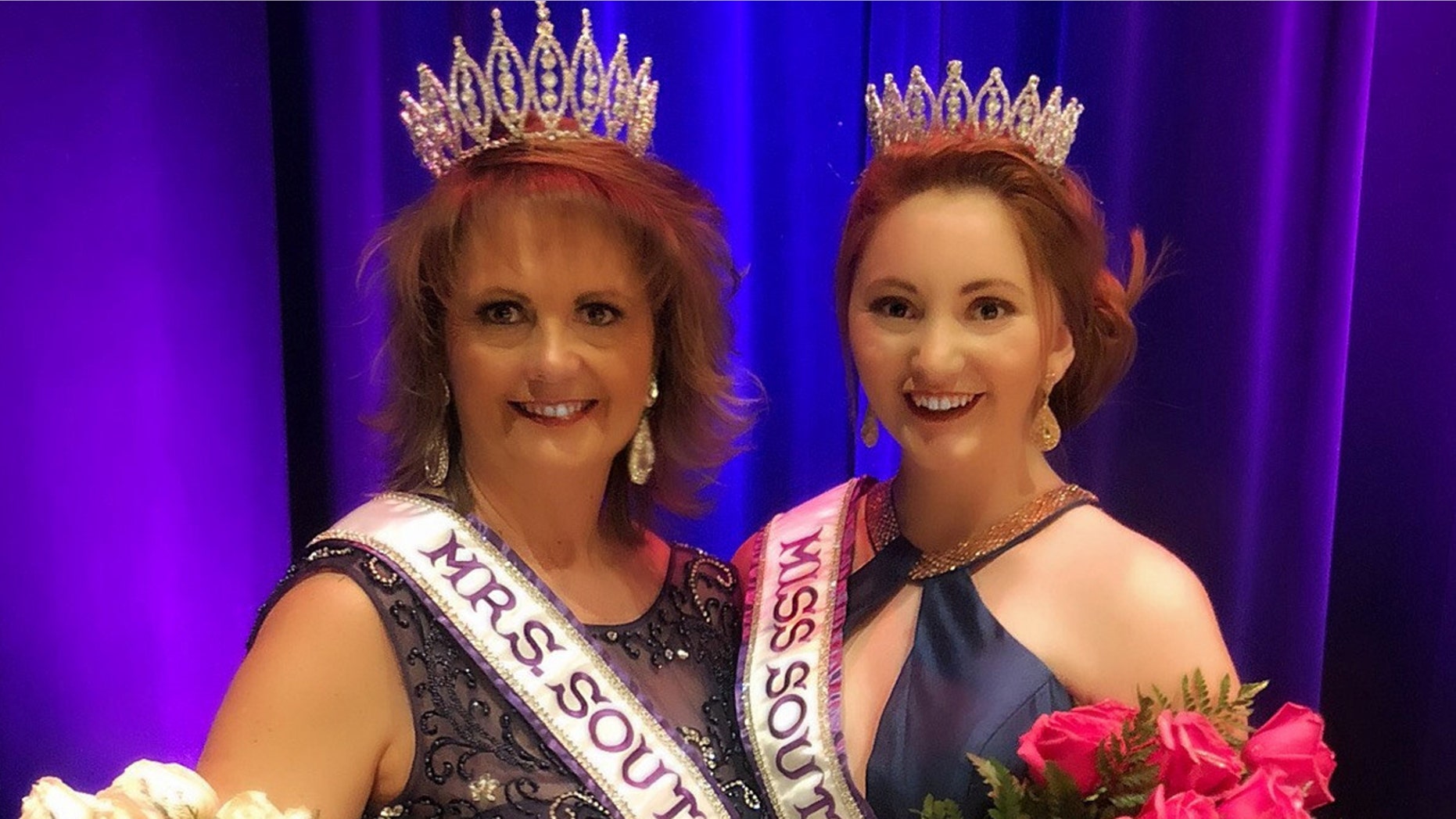 A mother and daughter were crowned winners at the same pageant.
Tina Wilson, 56, was named Mrs. South Dakota while her daughter Morgan, 19, took the Miss South Dakota title at the international beauty pageant.
Mother-of-four Tina, from Rapid City, spent years ferrying Morgan to and from pageants before she decided to compete herself.
"I was a pageant mom for years. Morgan has been competing since she was 12. But I never believed that I would win alongside my daughter at a pageant," she said.
Morgan, a musical theatre major at Northern State University, was thrilled to share the stage with her mother on October 21 at the South Dakota International pageant.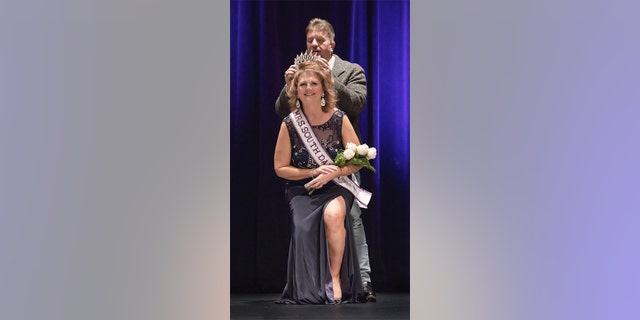 The pageant is similar to Miss America but on an international level and ranges from four-year-old girls to married women competing for different titles.
"The best part of that day for me was watching my mom compete," Morgan said. "She looked so happy, confident and beautiful. She looked like she was having the time of her life and I was happy to be a part of that."
DATING ONLINE? TINDER SAYS THESE ARE THE MOST POPULAR FOODS, TV SHOWS AND MUSIC AMONG USERS
Tina, who is also mother to James, 35, Jeffrey, 33, and Oliver, 23, never thought she would be crowned at a beauty pageant - as she once weighed more than 300 pounds. She piled on the pounds after graduating from high school when she turned to food for emotional support.
"Food was my demon. I'm not an alcohol drinker and I don't smoke cigarettes, food was comfort. I loved good old American junk food: pizza, doughnuts and McDonalds," she said.
After trying diets with no success, in 2009 Tina had a gastric sleeve operation which shrunk her stomach and limited the amount of food she could eat. By pairing the operation with healthy eating and exercise, she shed 160 pounds in ten months and has kept the weight off ever since.
Tina, who was once a dress size 26 but is now a svelte size eight, said: "Even though I'm now just 165 pounds, I sometimes forget and think I'm the person I used to be. The pageant made me feel validated in my own mind. I could appreciate all the effort and hard work that I had put in. I finally felt confident."
Tina was reluctant to join the pageant scene at first after hearing catty comments made behind the scenes when Morgan was a teenager. But in 2016 her friend invited her to watch the South Dakota international pageant and she was astonished by the supportive atmosphere among the contestants.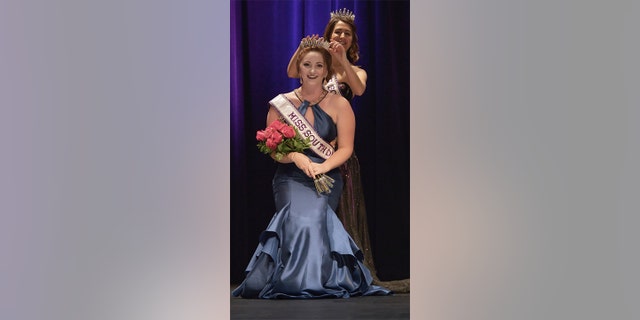 She decided to apply for Mrs. South Dakota last year but said she was "like a deer in the headlights."
"My daughter had told me: 'You have no idea, you have never walked in my shoes.' It was frightening, nerve-wracking, exhilarating and exciting at the same time," Tina said.
Tina did not place but it didn't put her off applying for the same contest this year - the last year she could apply as the age limit for Mrs. South Dakota is 56 years old.
The rigorous competition included a private interview with five judges, an onstage question, a statement and fitness wear and evening gown rounds. Tina said winning alongside her daughter and watched by her husband Scott, 49, a disabled army veteran, made it even more special.
"It was so exciting to look across and see Morgan beside me on the stage. Her father watched us both take on the crown that night," Tina said.
Morgan added: "In the weeks leading up to the pageant, my mom would say how cool it would be if we both won and got to spend a year together as titleholders.
"When it actually happened, I realized just how unique and awesome an experience it would be. I am blessed and excited to be able to share such an awesome opportunity with my mom."
FOLLOW US ON FACEBOOK FOR MORE FOX LIFESTYLE NEWS
Tina is using her platform to raise awareness for diabetes after her father died at the age of 27 of complications associated with the disease.
Tina herself suffered gestational diabetes during her pregnancies with her two youngest children and her husband was diagnosed with the disease last year.
She said: "The American Diabetes Association does not have a chapter in South Dakota. Our native American population is the fastest growing diabetes demographic. In our rural state, many people don't have the means to get care for the disease. I want to change that."
Next July Tina and Morgan will compete in Charleston, W Va. against more than 60 women in their respective divisions.