Mom's controversial bathing ban gets slammed on social media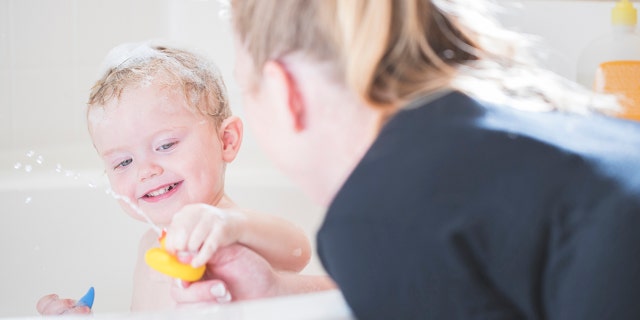 A mother has sparked outrage on social media after posting that she won't allow her husband to bathe their two daughters.
"So hubby is upset with me because I have told him that I don't [want him to] wash our two daughters in the bath or shower. I just don't feel comfortable for a man to do this," the Australian woman, whose identity has been kept anonymous, posted on her social media.
MODEL WHO LOST LEG FROM TAMPON-INDUCED TOXIC SHOCK COULD ALSO LOSE THE OTHER
The mom of two daughters and one son, continued, the Daily Mail reported: "I have said I don't have any issues with him bathing our son as well, he's a boy. I just believe that girls should be getting washed by their mothers and boys get the same from their fathers. It's just got to do with the fact that mom and daughters have the same parts, same goes for men and their sons."
The woman further explained her actions by associating the bath time ritual with sexual assault.
The Daily Mail reported that the woman said in her post, "People play the 'I was molested card' so very often these days, I just don't want in any way to give my kids the chance to even think about that."
The controversial post has been met with resounding disagreement on social media.
The Daily Mail reported one person responding with, "You have more than a few screws loose, you shouldn't even be thinking like that putting your partner in the same category as a child sex predator."
FOLLOW US ON FACEBOOK FOR MORE FOX LIFESTYLE NEWS
While another said, "This post says a lot about how you see yourself and your negative way of life."
One person accused the mother of "sexualizing bath time."
While the majority of comments attacked the mother for not letting her husband bathe his own children, a few reportedly supported the woman and her decision, stating they appreciated her caution.