Mom turns ugly Christmas sweater hobby into full-time business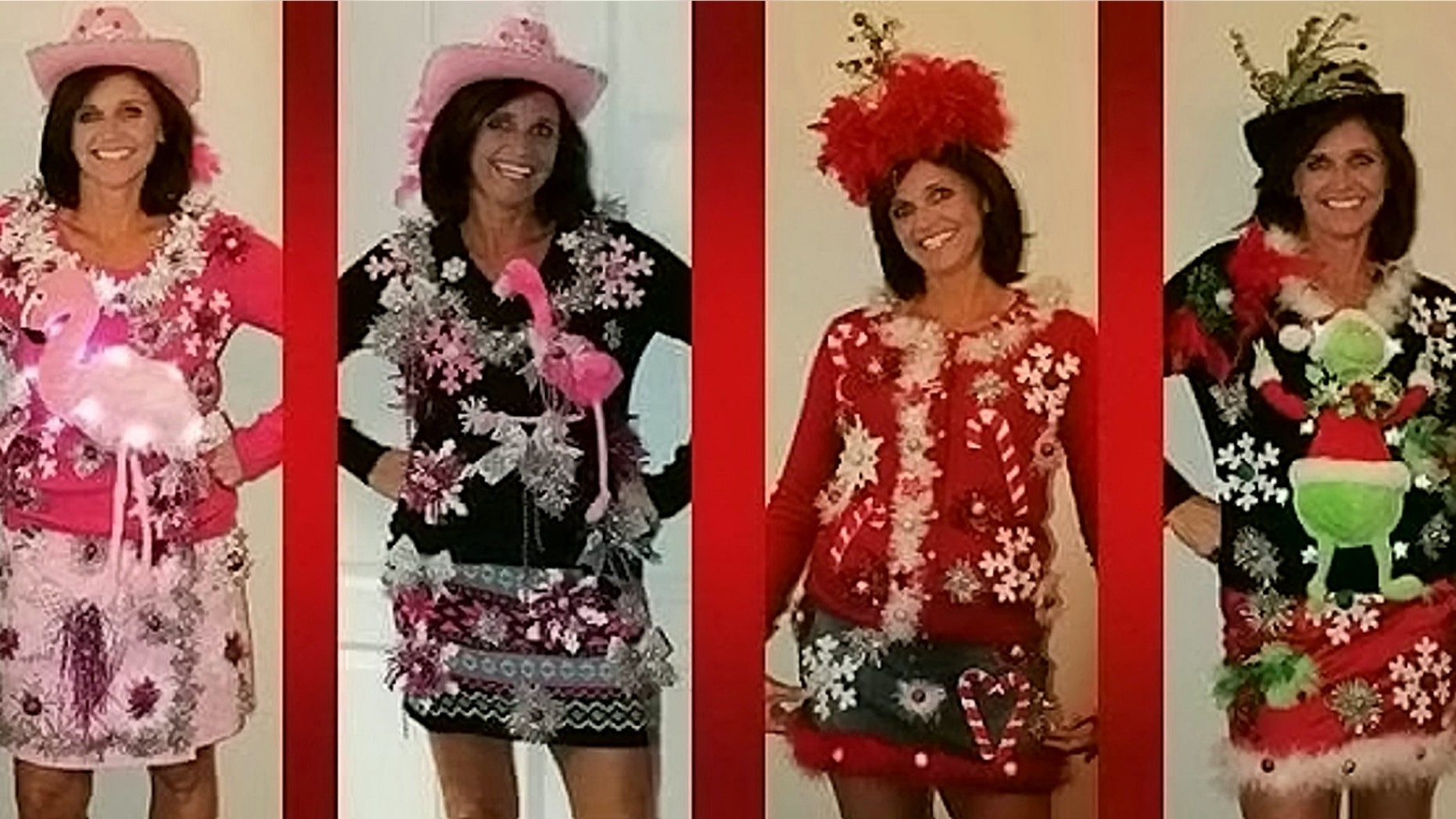 A creative hobbyist has turned her spare room into a "sweater shop" and spent the last year making hundreds of the world's ugliest Christmas jumpers.
Deb Rottum has been selling her ugly Christmas sweaters for the last four years, but says demand this festive season has been greater than ever before because her hideous outfits include lights and baubles.
The 48-year-old single mom even turned her daughter's old bedroom into a studio where she creates the abominable outfits that come complete with cuddly toys sewn onto them. She now has 550 sweaters fully decorated and ready to ship from her home in Wesley Chapel, Fla. and has been adding new products to her line including dresses, skirts and shoes.
SOUTHWEST BAGGAGE HANDLER RECORDED THROWING 'LIVING FISH,' FRAGILE ITEMS AT AIRPORT
"I'm a single parent so I really rely on the income from my sweaters, now more than ever as this is my primary business. I'm a one girl show. I source the items, I make the sweaters, I model them and then I ship them. I get no help apart from my daughter who takes the pictures of me. I do everything else myself," she said.
This festive season Rottum says business has been doing better than ever as word about her show-stopping garments has spread to some surprising corners of the world with customers as far away as Sweden, where she shipped four sweaters last month.
It takes her two hours to make one and she sells them for around $124.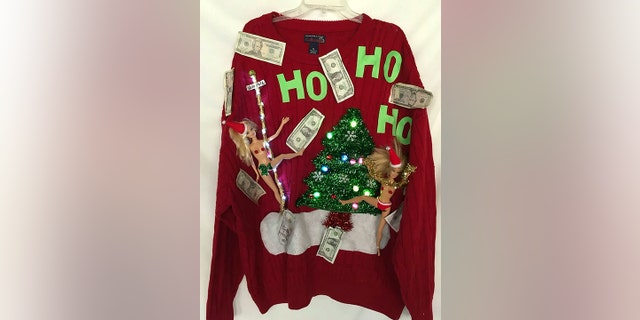 "This year I have seen people buy multiple items, not just a sweater but also the skirt and the shoes. People can show up to a party in the whole outfit. Every year there's more people that get invited to Christmas parties and they need to step up their game. If they want to wow everyone they really have to go dressed all ugly," she said.
Rottum's sweaters go up to an XXXXXL, which she says are tricky to source but she has to be "one step ahead" of her competitors to keep ahead in the ugly sweater game.
"I have more competition now because anybody can make the sweaters, but they think it's just placing decorations on sweaters. People take their glue gun and put a bunch of junk on it. Anyone can throw a bunch of junk on a sweater and make it ugly but I take pride in mine matching. They are tricky but they are decorative and pretty," she said.
Her most requested sweaters are ones that feature the Dr. Seuss character The Grinch. She says she searches on the internet every day of the year to pick up her weird and wonderful decorations.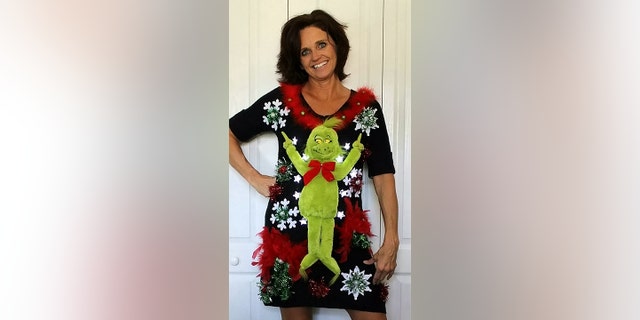 FOLLOW US ON FACEBOOK FOR MORE FOX LIFESTYLE NEWS
"The Grinches are probably my number one item that I sell. I search online for them every day, I have probably bought around 60 Grinch toys online this year. And the Barbies I collect at garage sales, thrift stores and just pick up a regular Barbie and then I decorate her, like a sequin bikini top and Santa hat. Now I've got my store stocked I will just work on special orders, and I don't charge any more for a custom sweater," she said.
Deb sells her wares online on a number of sites including Etsy, Pinterest and Facebook.