Model claps back at body shamers by posting a bikini photo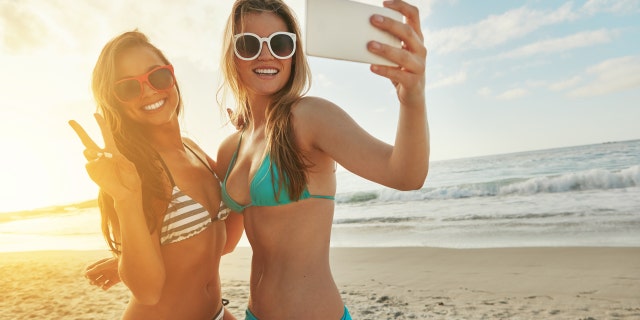 NEWYou can now listen to Fox News articles!
The next time you're dealing with body shamers and don't know how to respond, take note from this model who just sent the perfect clap back to her haters.
Diana Veras Tweeted a series of photos of herself in a pink bikini with the comment, "Hello, summer is here and i look fab." Amongst the dozens of compliments, she received a single hateful comment from a troll that said, "you're fat."
Veras called out the commenter, replying "And? The f--k lmaoooo." But that wasn't all she did.
She posted even more photos of herself in a bikini, writing, "Here's more of my lil chubby ass in a bathing suit since it offends men so much."
ALY RAISMAN SLAMS TSA AGENT FOR BODY-SHAMING INCIDENT
The Tweet has received over 76,000 likes and 17,000 retweets as of Monday afternoon.
A few days after she posted the photos, Veras took to Twitter to comment on the situation.
"We all come in all different shapes, sizes, proportions, colors, and ALLLLLL of our beauty should be celebrated! Even though I've had my own struggles with my body, I don't want 2 silence the voices of other beautiful women who also deserve recognition for their efforts. I only hope to inspire and represent who I can, there is so much room for all of us to shine."
She also posted to Instagram, thanking her followers for showing their support and shutting down anyone who tries to make her feel bad about herself.
This isn't the first time Veras has dealt with body shamers. She told W in January about the hurtful comments she received in high school and how they affected her self-esteem.
FOLLOW US ON FACEBOOK FOR MORE FOX LIFESTYLE NEWS
"It got to the point where I was like, 'I'm fat.' I hated my body and myself. In the past few years though, I've found myself and my own beauty. I'm not beautiful because I'm a model. I'm beautiful. And then I'm a model," said Veras.