Missouri students see success in learning Spanish and English in same classroom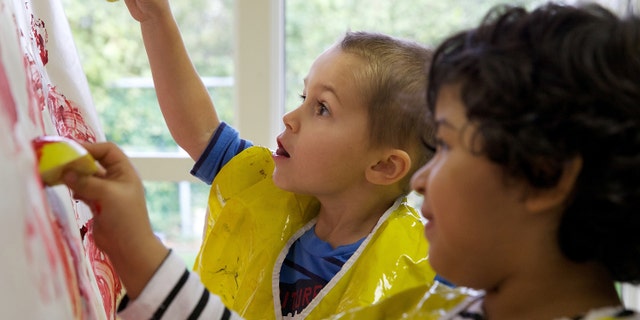 The kindergarten students at Fairview Elementary School in Carthage, Missouri have two teachers in their classrooms. One speaks only English, the other only Spanish.
It's part of a bilingual education program that parents and educators say has given their school impressive results two years into the effort.
"It's a very new concept here," Fairview principal Ronna Patterson told the Joplin Globe, noting that her school's dual-language program is one of only three in the state.
No matter what language the students speak at home, they are spending school days learning to follow a new one. The students are paired with a "study buddy" for help with words they don't understand.
"At first, some are defiant," said teacher Emily Jimenez. "They'll say, 'I'm sorry, I don't understand what you're saying.'"
But soon, they were replacing words in English sentences with Spanish vocabulary.
Carthage's use of the language immersion format comes after a wave of immigration from Spanish-speaking countries. In 1996, 40 students in the district required English as a Second Language support. Now there are 1,180 -- 26 percent of all students.
The program will expand one grade level per year until bilingual classes are available K-12, said Jana Sawyer, language coordinator for Cathage schools.
"I know the benefits of the program," she said. "And the hard one for me is knowing how good it would be for all kids."
Randi Helson, an English kindergarten teacher in the dual program, said she has seen her students gain confidence from the multicultural classrooms.
"You see it in comfort levels on the playground," she said. "We see a lot of interplay between English-speakers and Spanish-speakers. Spanish-speakers in the normal track sometimes lose their Spanish, but kids in dual-language don't because there's so much encouragement for the language."
The Associated Press contributed to this report.
Like us on Facebook
Follow us on Twitter & Instagram