Mexico's Carlos Slim Builds Hefty Lead as Wealthiest Man on Earth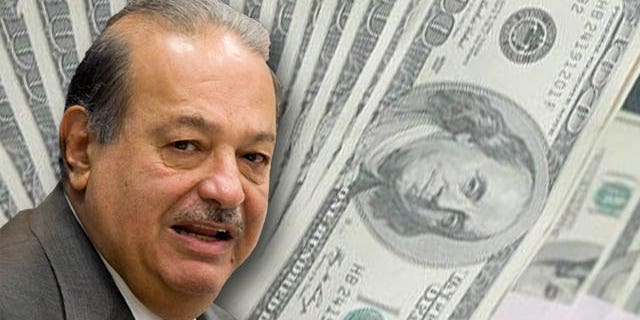 Mexican telecom magnate Carlos Slim is, hands down, officially the richest man – yet his flagship company still says he is a victim of monopolistic practices.
According to Forbes Magazines annual richest people list released Wednesday, Slim is worth $74 billion, more than enough to maintain his lead over Bill Gates' $56 billion and investor Warren Buffett's $50 billion. He's well ahead of the world's other 1,207 billionaires, too.
To put Slim's money in perspective: at $74 billion, he has more money than the one-year GDP's of 148 nations – or 65 percent of the world's states, according to the CIA world factbook.
Slim gained most of his wealth in the past year. His fortune increased $20.5 billion from Forbes' estimate last year of $53.5 billion. Forbes attributed the increase to a rise in Mexican stock prices as well as successful mining and real estate projects carried out through his Grupo Carso conglomerate.
A total of 332 Asians made the list, surpassing Europe's 300 for the first time. Moscow, with 79 billionaires, racked up more berths on the list than any other city in the world. The United States still has the lead in total number of billionaires, with 413 of the 1,210 on the list.
Despite Slim's wealth, his flagship company, Telmex, alleged Wednesday that he is a victim.
Telmex filed a complaint with Mexico's regulatory agency alleging that two Mexican TV networks allied with his competitors in the cell phone business squeezed his company out of television advertising.
The television networks, cell and cable carriers countered with their own complaint, accusing Slim's Telmex of using its control of the country's land-lines to charge high fees for completing cell calls to competing carriers.
The Federal Competition Commission estimates Telmex's interconnection fees are 43.5 percent higher than in other developed countries. It says Telmex makes cell phone calls 18.3 percent more expensive than necessary and may cost consumers as much as $6 billion a year.
But the commission also notes that Mexico's two big TV networks control 96.8 percent of television audiences and almost all TV ad revenues.
The commission has not yet ruled on either of the two complaints filed Wednesday.
Mexico has such a highly concentrated economy — in which one or two firms control a sector such as cement, tortillas, beer or television programming — that many critics see the telecom dispute as the pot calling the kettle black.
"It is like watching a battle between Godzilla and King Kong," said Daniel Gershenson, a founder of the consumer advocacy group Alconsumidor. "The truth is that we consumers can't find a good guy in this battle. We hope they both lose."
He called the public dispute between the telecom and TV titans "pure theater" and doubts it will benefit consumers much, unless the government starts regulating the companies more closely.
Slim built his fortune in a country where most people — 59.5 percent — are paid $15 a day or less, and 38.7 percent get $10 or less.
He did so in part by focusing on selling services to the poorer and underserved parts of the market. For example, he sells prepaid cell phone service in amounts of as little as $2 or $3, a service widely used by people whose income is too low or variable to afford a monthly calling plan. Still, the per-minute price of prepaid calls is often higher.
"The worst thing about this is that it is the poorest people who are paying the most for telephone services," said Alejandro Calvillo of the group Consumer Power, noting the fight between industry titans illustrated the need to break up the monopolies and duopolies.
"What we are seeing is they are fighting to divide up the country, while the government, which represents the public interest, is largely absent from the battle," Calvillo said.
Slim, 71, is the son of an immigrant shopkeeper who amassed a range of retail, industrial and telecom holdings and has ventured into oil, construction and infrastructure sectors.
A civil engineer by training, he has bought up troubled or government-owned companies of all types, fixed them and resold them for huge profits.
He has made some public interest gestures. He recently opened a Mexico City art museum that will charge no entry fee for access to Slim's vast art collection, including pieces by Mexican muralist Diego Rivera, French sculptor Auguste Rodin and Italian master Leonardo da Vinci.
And he says Telmex provides telephone service to isolated, poor and rural communities where there isn't much profit and his competitors don't even bother to go.
Based on reporting by The Associated Press.
Follow us on twitter.com/foxnewslatino
Like us at facebook.com/foxnewslatino