Meghan Markle look-alike is excited for royal wedding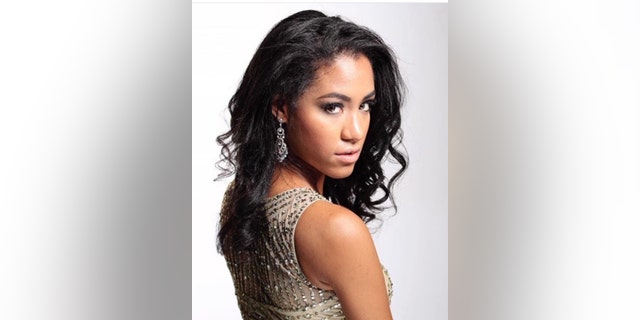 Amidst Prince Harry and Meghan Markle's engagement, the world has come down with a serious case of Markle fever. For one 25-year-old lookalike, however, the frenzy is all in good fun.
Lukwesa Morin of Washington, D.C. was floored to win a worldwide Meghan Markle doppelgänger contest hosted by dating site Beautifulpeople.com, but told Fox News that the crown has been a long time coming.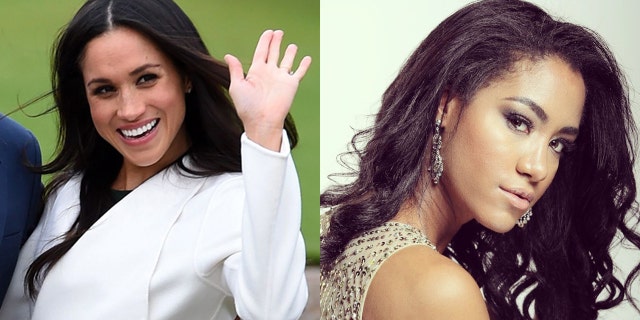 After submitting her photos, she (fittingly) traveled to London and was declared the winner by celebrity artist Alison Jackson.

MEGHAN MARKLE'S NUDE NAIL COLOR, EXPLAINED
"I've been mistaken for her a couple of times as I'm walking down the street or in any public places. This has been going on for two years now. I've been told I look like her ever since she began starring in "Suits"," Morin told Yahoo Lifestyle on Dec. 20. Apparently, acquaintances and strangers alike ask if the two beauties are sisters, or whether she's betrothed to Prince Harry.
While the John Hopkins graduate student and Miss Maryland 2017 contestant is 11 years younger than the future royal, she admits that she does see the resemblance.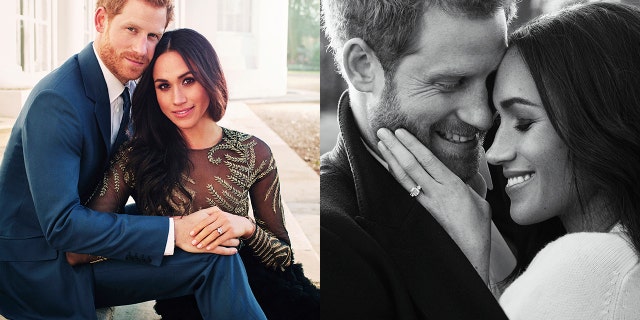 THE ONE THING MEGHAN MARKLE NEVER TRAVELS WITHOUT
"I sat and examined her features one day and realized that there are very similar attributes. I don't think I'm identical, but have very similar prominent features," she said. Like Markle, Morin is of mixed race. Her mother is Zambian and her father is French, according to the Daily Mail.
Though Morin has never met any other Markle look-alikes, she has studied abroad near London and is admittedly a fan of the British royal family.
"I love following them through the media and am thrilled for Meghan as she enters the royal family. I think she'd be a wonderful addition," she said.
FOLLOW US ON FACEBOOK FOR MORE FOX LIFESTYLE NEWS
As the world tunes in to watch the actress and the fifth in line to the throne tie the knot at May 19, 2018 at St. George's Chapel at Windsor Castle, Morin says she'll "absolutely" be tuned in.
"I wish them nothing but the best. I'm sure their wedding will be beautiful and highly celebrated.
Safe to say, Morin has a dose of her own "Markle sparkle", after all.