Massage Envy employees accused of sexual assault by over 180 women, bombshell report claims
Massage Envy, the nation's largest massage franchise, says it is planning to "strengthen" its policies after more than 180 women have come forward with accusations of sexual assault against the company's massage therapists and managers.
According to a report published by Buzzfeed News on Sunday, scores of former clients have accused Massage Envy's employees of criminal behavior, including unwanted groping, fondling and sexual assault.
Franchisees and managers, too, have been accused of mishandling or covering up incidents of alleged sexual misconduct.
In one complaint, former customer Susan Ingram said she was assaulted in 2015 by a male masseur named James Deiter, who inserted his fingers in her vagina and pushed his erection against her body while she lay "frozen in fear."
Ingram added that she later informed the manager about his behavior, only to be told that she was welcome to return to the massage parlor to discuss the incident. She opted instead to phone the police, and Deiter admitted to assaulting Ingram during questioning.
Deiter was subsequently sentenced to prison for assaulting nine of his clients in total.
MOTHER-DAUGHTER DUO BUSTED IN MASSAGE PARLOR STING OPERATION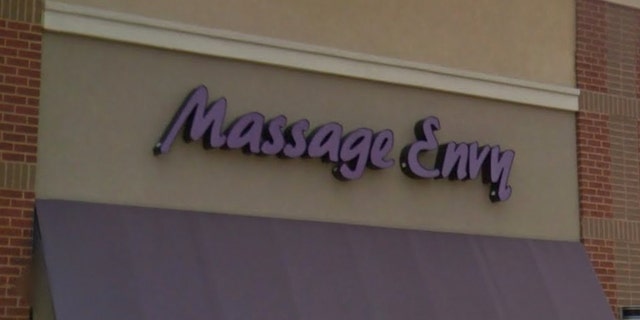 Other complaints against Massage Envy's employees include unwanted touching or oral manipulation and manipulation of clients' breasts and genitals — and in one case, a masseur ejaculating on a customer's face, Buzzfeed reports.
Victims also say that in many of these cases Massage Envy did not take any immediate action against the offending masseurs. Buzzfeed News also stated that a subsequent review of the company's policies "do more to protect the company brand than to ensure customer complaints are handled appropriately."
The company's corporate office has also claimed that Massage Envy is not responsible for the actions of its franchisees or employees, according to court filings obtained by Buzzfeed.
In a statement to Fox News, Massage Envy said that it is "heartbroken" over the news, but maintains that these incidents only account for a tiny fraction of the company's millions of massages.
"Each of these incidents is heartbreaking for us and for the franchisees that operate Massage Envy locations, and we will never stop looking for ways to help our franchisees provide a safe environment at Massage Envy franchise locations," said the company. "The article references 180 reported incidents. These occurred over a span of 15 plus years and 125 million massages. But, we believe that even ONE incident is too many, so we are constantly listening, learning, and evaluating how we can continue to strengthen our policies with respect to handling of these issues."
MASSAGE THERAPIST ACCUSED OF RAPE AT BOSTON'S LOGAN AIRPORT
Meanwhile, former Massage Envy employees who spoke to Buzzfeed claim that Massage Envy didn't prepare them for how to file such complaints, and that their policies centered on "defusing" the situation before police became involved.
The American Massage Therapy Association, however, stresses that victims should call the police immediately if they feel they've been assaulted or taken advantage of, rather than to wait for a masseur's employers to take action.
FOLLOW US ON FACEBOOK FOR MORE FOX LIFESTYLE NEWS
Massage Envy currently operates over 1,170 franchises across the country. As of 2015, it was the nation's largest employer of massage therapists, with more than 22,000 employees.