Mark Zuckerberg launches book club and quickly turns Venezuelan author into bestseller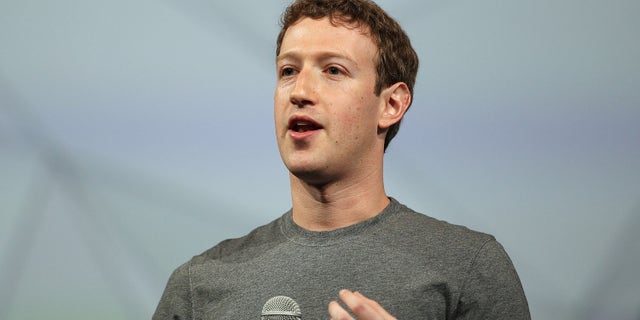 Venezuelan author Moises Naim has always been well-known in the literary world. But he has now reached mass appeal thanks to Facebook founder Mark Zuckerberg.
Zuckerberg announced that as a New Year's resolution, he would read a book every other week this year. He called his book club "A Year of Books."
And the first book he chose to read was Naim's "The End of Power: From Boardrooms to Battlefields and Churches to States, Why being In Charge Isn't What It Used To be."
Soon after Zuckerberg's announcement this past weekend, the Venezuela author's book was out of stock on Amazon.com and had a sales ranking of No. 123. The book was listed among Amazon's "movers & shakers" for books making the biggest gains on the best-seller list.
Naim is an award-winning columnist, author and television host as well as a former trade minister in his native Venezuela and currently a distinguished fellow in the International Economics Program at the Carnegie Endowment for International Peace. "The End of Power" was first published by Basic Books in 2013.
"It's a book that explores how the world is shifting to give individual people more power that was traditionally only held by large governments, militaries and other organizations," Zuckerberg wrote on his Facebook page. "The trend toward giving people more power is one I believe in deeply."
Zuckerberg urged his friends to join him in the program with an emphasis on learning about different beliefs, cultures and technologies.
The "A Year in Books" page on the social media site had more than 139,000 likes as of Monday morning.
"I'm excited for my reading challenge," Zuckerberg wrote. "I've found reading books very intellectually fulfilling. Books allow you to fully explore a topic and immerse yourself in a deeper way than most media today. I'm looking forward to shifting more of my media diet towards reading books."
Zuckerberg's literary tastes include classics from ancient Greece and Rome, biographies, celebrity memoirs and science and science fiction. He has called Virgil's "The Aeneid" his favorite book and has quoted from it during interviews. His "likes" range from Plato to Orson Scott Card's novel "Ender's Game." According to his Facebook page, books he has read include Jay-Z's "Decoded," Walter Isaacson's best-selling biography of Albert Einstein and science writer's James Gleick's "The Information."
Oprah Winfrey remains the gold standard for choosing books, though clubs have been started by "Good Morning America" and the "Today" show, among others. Winfrey's most recent pick, Sue Monk Kidd's "The Invention of Wings," was announced in early 2014 and became one of the year's top-selling novels.
Based on reporting by The Associated Press.
Like us on Facebook
Follow us on Twitter & Instagram