Make Your Own Natural Cleaning Products to Clean Almost Anything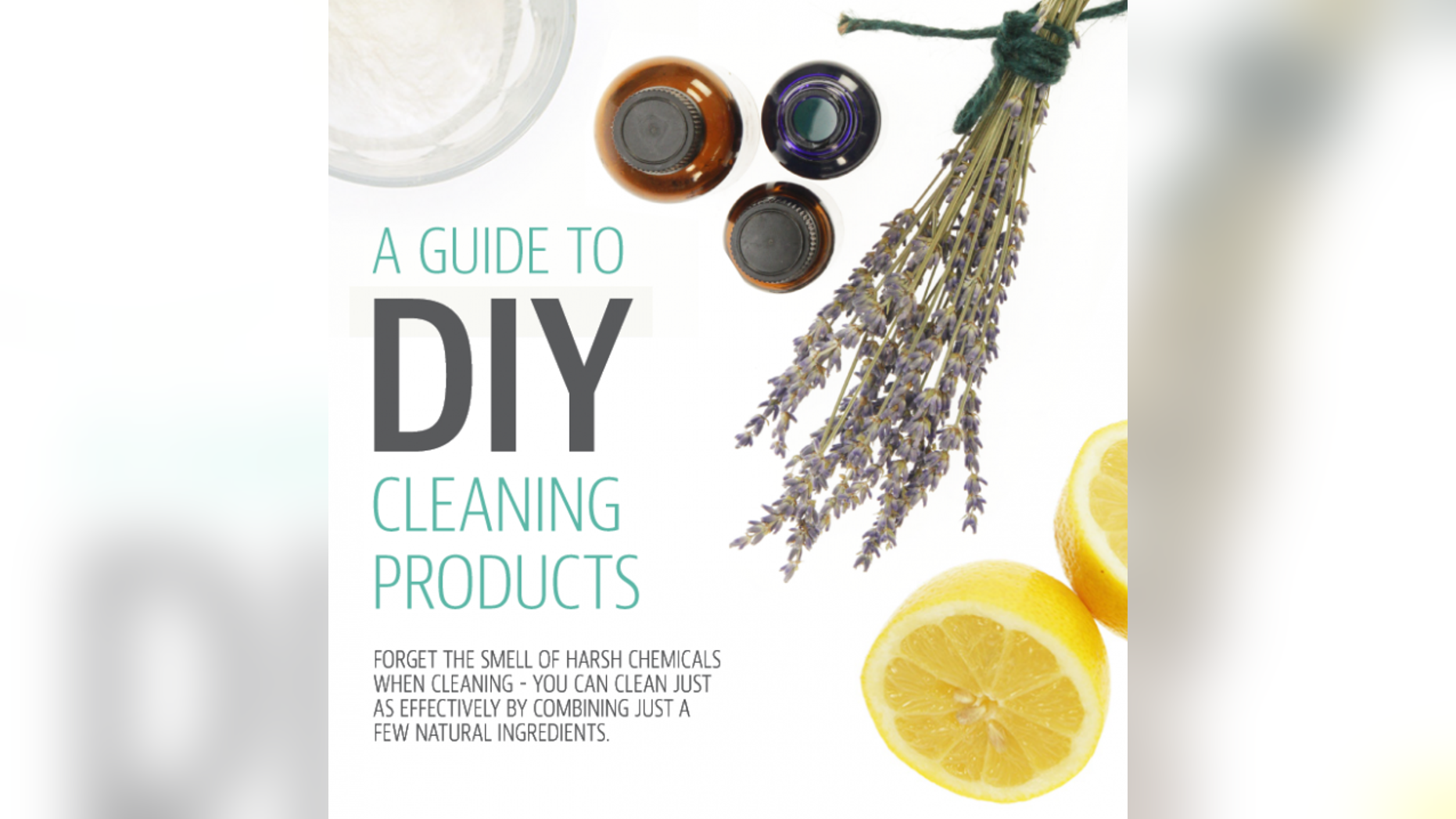 Sick of buying Tilex for your bathroom tiles or Pledge for your wood furniture? So stop it. Clean surfaces are overrated, anyhow.
No? You'd rather live in a a clean home, you say? Then maybe the folks at Heiton Buckley can help you out.
The company recently tasked the NeoMam design agency with creating a guide to all of the wonderful DIY cleaning products you can make at home. In fact, you probably already have most of the ingredients you'll need in your kitchen cupboards, and not a single one gives off the harsh chemical fumes commonly associated with the store-bought stuff:
Once you've gathered the necessary ingredients, it's just a matter of mixing and scrubbing.
For instance, a little water, baking soda and vinegar go a long way in the bathroom:
But if it's a gross kitchen that's bumming you out, just grab some olive oil to continue your spring cleaning:
When it comes to washing clothes, shavings from coconut oil soap work like a charm. You'll probably need to run to the store for that one (we're not even going to pretend you already have some lying around) but it's worth it, as coconut soap does double duty in the shower and the laundry room:
And finally, for everything else — like carpets, wood and ceramic — here's what they suggest:
With so many easy cleaning solutions right at your fingertips, you might never need to go out and buy cleaning products ever again. The only downside, really, is that now you've got no excuse not to clean.
Unless, of course, you've suddenly changed your stance on clean surfaces. (They're a bit overrated, anyhow.)