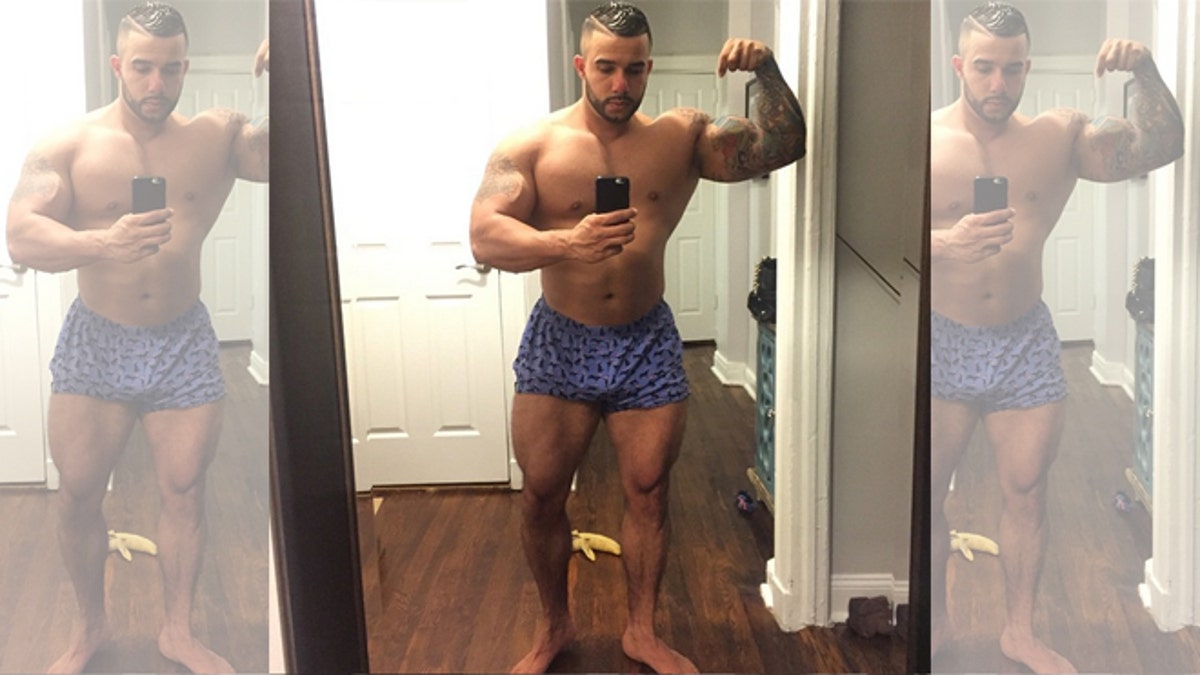 Women have been begging him to arrest them.
See, this is not just any cop.
It's New York City sheriff's deputy Miguel Pimentel, whose uninhibited selfies showing his tattooed and bulked up physique in various degrees of dress and undress are creating quite a stir among Internet admirers.
The former U.S. Marine, who is 33 and, no surprise, a body-builder, has posted many photos on Instagram (his handle is keepnitone00) – both in his uniform and out of it – frequently with a come-hither expression on his face.
Pimentel joined the Marine Corps when he was 21 and served for 10 years, completing three tours in Iraq and one in Afghanistan, according to the New York Daily News.
Now beefcake mag Playgirl reportedly is weighing matching Pimentel's $44,744 salary to feature the man in blue on its pages.
Pimentel seems flattered, but even this extrovert has his boundaries.
"I'm totally up for future modeling and taking pictures and doing some nice things, but as far as being nude, I'm going to have to up the price on that," Pimentel said. "I don't think my girlfriend would be too stoked."
"If it's not completely, completely nude I'd be OK with it," he said of a possible offer. "I've never posed nude, and I don't really consider myself a nudist kind of guy."
Playgirl claims it's reached out to the law enforcement officer through such social media sites as Facebook, but Pimentel says he only has an Instagram account and believes there may be wannabes out there.
"It's very weird," he told the Daily News about finding the social media impersonators. "I've tried, and so far I've had no luck. Facebook isn't cooperating with me."
On the up-side, women aren't shy about approaching him in public.
"A thing that happens a lot is when I go out in uniform, like to get lunch, I'll go to like a Subway and the female workers will talk about me in Spanish because they think I don't understand," the Daily News quoted Pimentel, who is Hispanic, as saying.
"They'll say things in Spanish like, 'Oh I want him to handcuff me,' or 'I want to take him into the back room,' or something like that. But I fully understand what they're saying," he said. "I usually just act like I don't know what they're saying until I'm about to leave, and then I'll tell them, 'You know I understood what you were saying, right?'"
The New York Sheriff's Office is the enforcement arm of the city's Department of Finance, which means one way to try to meet Pimentel is to pile up a bunch of parking tickets.
Like us on Facebook