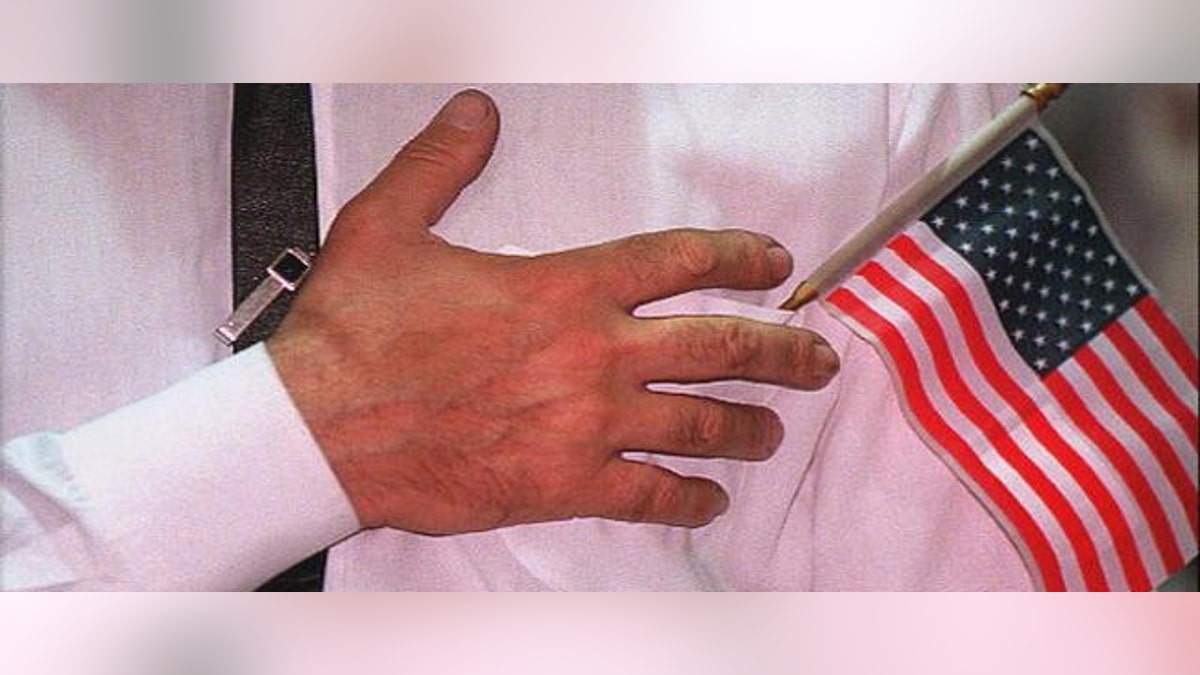 TAMPA, Fla. – A normally routine naturalization ceremony in Florida had an extra special touch as an immigration officer presented a naturalization certificate to a doctor from Peru who saved her life with an emergency brain surgery.
In front of 450 people from 75 countries gathered in the Tampa Convention Center, immigration services officer Melissa Wingerd presented Dr. Gabriel Gonzales-Portillo his naturalization certificate. The new citizens clapped, cheered and waved U.S. flags.
Last year, Wingerd suffered a near-fatal brain hemorrhage the day after her daughter's fifth birthday party. She was taken to St. Joseph's Hospital in Tampa — and the neurosurgeon on call was Gonzales-Portillo.
The doctor told Wingerd that a vein in her brain that was malformed at birth had burst, and that she needed surgery immediately or she would die. Gonzales-Portillo performed the surgery, and within two weeks Wingerd's life was nearly back to normal. However, she still deals with some effects, such as a loss of smell and losing hearing in one ear.
On Wednesday, Wingerd told her story to the hundreds of new citizens.
"I wanted these people to see a different side of immigration officers. I wanted them to know that we see every day the value that they bring, not like the general public. We see it every day," she said after the ceremony. "Immigrants bring a lot to this country on so many different levels. They bring a lot of value. They are this country."
Wingerd, 32, has worked for the U.S. Citizenship and Immigration Services since 2008, processing permanent resident and citizenship applications.
Wingerd did not process Gonzales-Portillo's citizenship application.
Gonzales-Portillo, 48, has been in the U.S. for about 20 years. He previously worked as an assistant professor at the University of Arizona's department of neurosurgery in Tucson. He's lived in Tampa for almost seven years with his wife and three children. His children all were born in the U.S.
Celebrities Who Once Were Undocumented
"I'm very happy, very excited. It was a long road to become a citizen," Gonzales-Portillo said. "I'm happy to know that I'm going to be able to exercise my right to vote."
After singing the national anthem, taking the citizenship oath and then hugging Wingerd, Gonzales-Portillo had to leave. He had brain surgeries to perform.
Based on reporting by The Associated Press.
Follow us on twitter.com/foxnewslatino
Like us at facebook.com/foxnewslatino