How to put your leftover Halloween candy to good use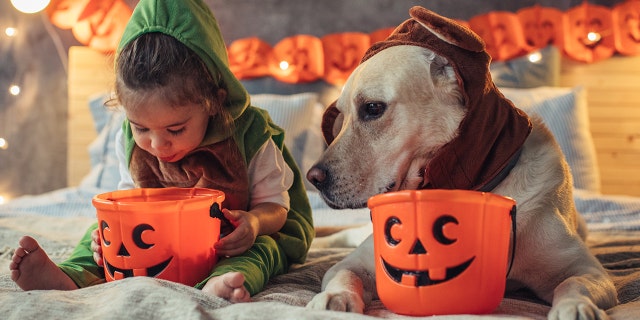 In the days following Halloween, it's safe to say that most of us have a lot of leftover candy floating around the house. And sometimes, you want to get rid of it before you get around to eating it all, or before your kids manage to consume every last bite.
But instead of throwing it out or letting it rot in the freezer until Easter — or worse ey, next Halloween — why not put that candy to good use and make a difference in someone's life, one (unopened) piece at a time?
Not sure what we mean? Check out the following five organizations that will happily take some of that Halloween candy off your hands and put it to good use.
Through Nov. 15, Operation Stars & Stripes, Inc. collects Halloween candy as part of Operation Trick-Or-Treating for the Troops. The candy is used to fill stockings for their Operation Holiday Stockings Campaign, which are then sent to troops overseas during the holidays. Contact Operation Stars and Stripes, Inc. to schedule a pick-up or drop-off, or learn more about mailing your donations.
WHAT'S THE TOP-SELLING HALLOWEEN CANDY IN YOUR STATE?
The Soldiers' Angels Treats for Troops candy drive collects excess candy and helps to serve our service members and veterans. Local businesses, usually dentist offices, collect the candy, sometimes in exchange for other goodies. Soldiers' Angels then provides the businesses instructions for where to ship the candy. Through the organization's website, families can search for a drop-off site nearby, and interested local businesses can register to be a drop-off site.
Since 1974, the Ronald McDonald House Charities has been providing housing and health services to ill children and their families. "We never buy the stuff and it's nice to offer a treat to our stressed-out families," Michelle Study, the CEO of RMHC of Central Indiana, told the Indy Star. Find your local chapter and see if they too are taking donations of unopened candy.
PRE-HALLOWEEN WARNING: FDA WARNS ABOUT TOO MUCH BLACK LICORICE
Operation Gratitude's Halloween Candy GIVE-Back event collects candy for deployed troops and first responders. Last year alone they collected and distributed 533,891 pounds of candy, and are hoping to break that record this year. With drop-off sites across the country, it is easy to donate and make a difference. Schools, clubs, companies, dentists, and other groups are encouraged to sign up and host candy collection drives.
FOLLOW US ON FACEBOOK FOR MORE FOX LIFESTYLE NEWS
Think locally
Sometimes those in need are right outside your door. Contact your local homeless shelter, soup kitchen, food bank, or nursing or retirement home and see if they are accepting donations of unopened candy. Your thoughtful donation can put a smile on someone's face.