Helmut Lang sent a bra purse down the runway and people are confused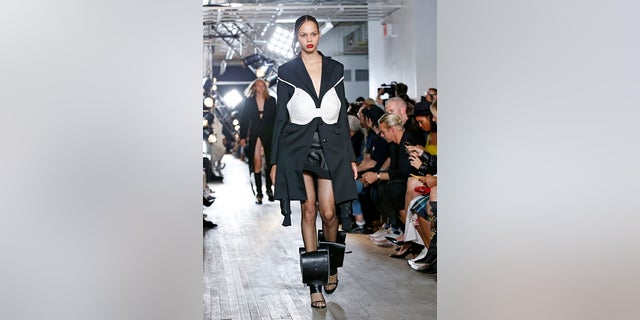 Bras are apparently all the rage, especially at Helmut Lang's runway show in New York Monday night, with the debut of an unconventional take on the traditional piece of lingerie.
Social media users immeditely took to Twitter to discuss Shayne Oliver's collection for Lang and the number of looks that included the unconventional bra purse.
PLUS SIZE MODEL JORDYN WOODS MOVES TOWARD 'FASHION DEMOCRACY' WITH NEW CURVY COLLECTION
The show Monday night included both men and women, who modeled the collection titled: "Helmut Lang Seen By Shayne Oliver."
The line featured the barely there "bralettes" in black leather and the bra purse, worn around the chest, but zippable at the top to form an actual functioning satchel. It was worn over clothing during the show but you could also wear it underneath.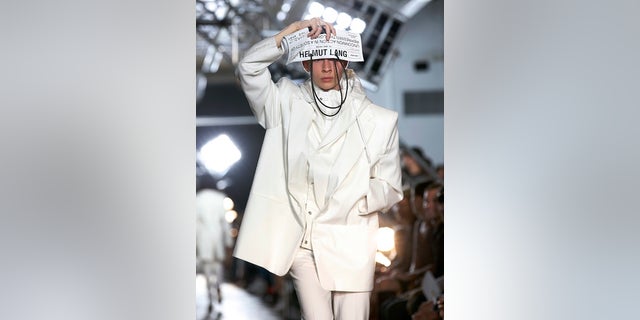 Twitter users were intrigued by the look, discussing if they would actually wear the unconventional piece.
HIGH SCHOOL STUDENT CALLED 'BUSTY' AND 'PLUS-SIZED' BY TEACHER, GIVEN DRESS CODE VIOLATION, MOM CLAIMS
"I don't know if I've lost my cool vibe (I never had one) but the oversized bra vibe at the Helmut Lang show was downright b to the izarre," one Twitter user wrote.
"A model's real talent—and I'm not being dismissive here when I say this—isn't not dying of embarrassment," another wrote.
"Can't wait to get the affordable version of this look at TJ Maxx and wear it to work -- then be escorted to HR," another user commented.
Oliver told The Associated Press he made the collection as a way to pay homage to Lang.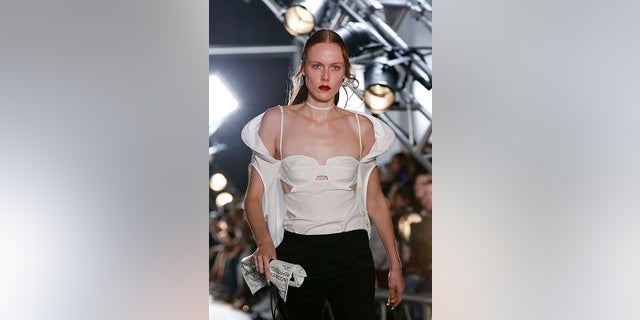 FOLLOW US ON FACEBOOK FOR MORE FOX LIFESTYLE NEWS
"He (Lang) taught people how to be sensual, in the right way," Oliver said.
The Associated Press contributed to this report.